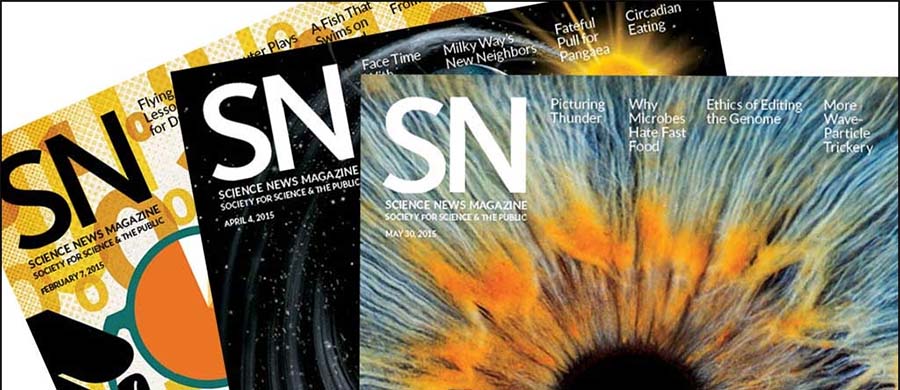 There's less than a week left to help us reach our Kickstarter goal of $22,000 to fund the development of a Teacher Guide to accompany our new Science News in High Schools program. Per Kickstarter rules, if we don't reach our goal, we don't get any of the funds pledged. So if you've been thinking about donating, now is the time!
With this Teacher Guide, we will bridge the connection between everyday learning and the latest scientific discoveries as reported in Science News, and inspire more young people to pursue careers in science. The guide will provide content that helps teachers maximize the classroom impact of Science News magazine and will be provided free of charge to schools participating in our exciting new program, Science News in High Schools, launching this fall with a pilot cohort of schools and teachers in ten states.
We know educators want this support. In a recent survey of teachers we conducted, 95 percent of respondents said they wanted Science News delivered to their classroom. 
Please join us in this worthy cause of transforming how students are asked to interact with science in the classroom. Donors can also receive thank you gifts for your support – including subscriptions to Science News, science-themed T-shirts, or a limited edition Science News anthology.