Tapping into New York City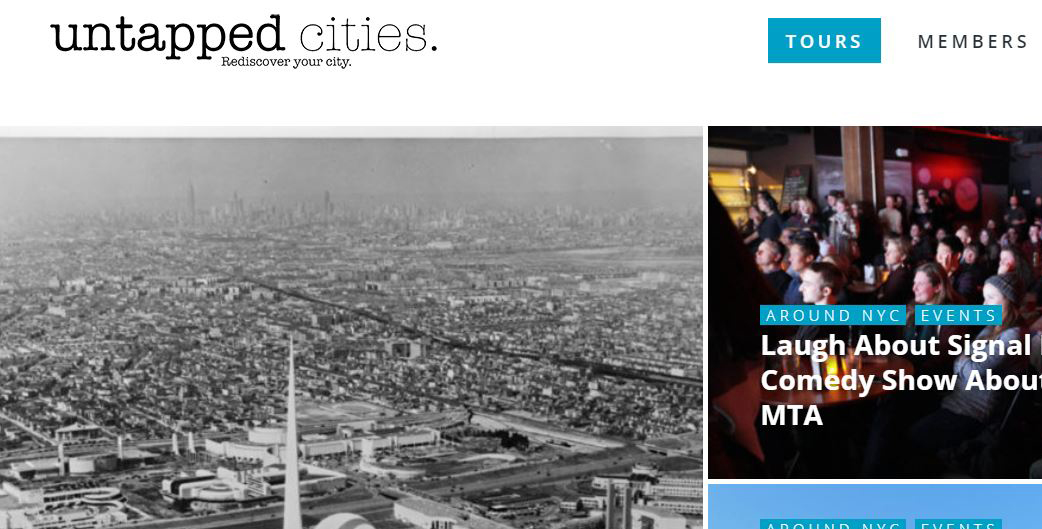 Michelle Young (Intel STS 2000) is an adjunct professor of Architecture at Columbia University. She's also founder of Untapped Cities, a web magazine that helps people better explore New York City. The site catalogues and offers promotions on tours, member events, and information on architecture, arts, food, travel, and more.
People can join the Untapped Cities Insiders club for $5-$25 a month, and receive access to members-only events from the website and its partners, which include the Museum of the City of New York, NYC Parks, Brooklyn Historical Society, and more.
Michelle has always been fascinated with New York. "My most vivid memories are of driving over the Queensboro Bridge and the Triborough Bridge and seeing the skyline of Manhattan loom before me," she said.
After college, Michelle worked in corporate fashion for brands like Abercrombie & Fitch, Calvin Klein, and J.Crew. When she left the fashion industry, Michelle was drawn to her interest in architecture and history. She applied to graduate programs in urban planning and discovered a New York City she never knew.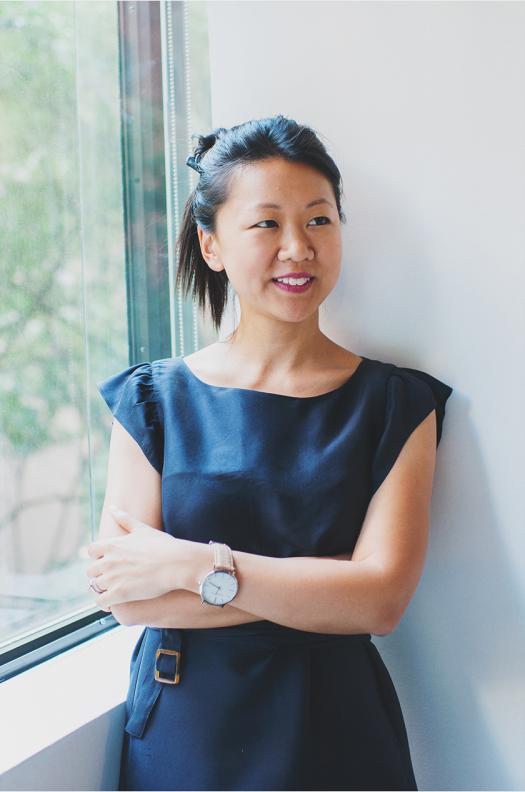 "By taking a different route and by keeping my eyes open, I started making a lot of discoveries," Michelle said. "By sharing them on the website I created, and always doing significant research to dig up surprising, rarely-published before places, information, and photographs, I found a community of people who were also interested in the lesser-known sides of cities."
Untapped Cities has grown from a magazine to a tour company and a membership club.
"I never imagined myself becoming an entrepreneur and founding a company like Untapped Cities," Michelle said. "Like a lot of people, it took me time to figure out my own calling in life. But being adaptable and getting put in varied situations since I was a kid, enabled me to create a company that's putting forth a new model for publishing and tourism."
Learning problem-solving enabled me to build the early versions of Untapped Cities myself.
Michelle believes there is a strong relationship between art and science. "Art and architecture during the Renaissance was strongly tied to mathematics, particularly regarding ratios and perspective. Then the Modernism movement sought to flatten perspective, a push to disconnect art from its scientific roots," she explained. "There are fields like architecture that remain both artistic and scientific – you need to be adept at both to succeed."
"The nature of work has changed dramatically in the last few decades, with new opportunities and industries that did not exist before," she said. "To be solely scientific or solely artistic works for a small percentage of people, but to be able to infuse your work with ideas and expertise from a different field can make anyone more creative, more skilled, and therefore more employable."
In addition to her love of architecture and cities, Michelle is an avid cellist. "I come from a family of musicians," she said. Her mom is an accomplished pianist and her dad began conducting in college. Michelle started attending the Julliard School of Music Pre-College Division at 12.
In high school, Michelle participated in an Intel Science Talent Search (STS) prep class in addition to several orchestras.
STEM set a foundation for my eventual switch from fashion to urban planning.
Through the Intel STS prep course, Michelle had the opportunity to work in a neonatal research lab at Stony Brook University with Dr. Lance Parton. She first became interested in science because her father was a cardiologist.
"My involvement in STEM set a foundation for my eventual switch from fashion to urban planning and gave me a broad educational background that I could source from," she said. "We joke in our office about 'going into the back end,' but because of my background in science, I'm always willing to take a look and understand the logic of how something is built. This type of problem-solving enabled me to build the early versions of Untapped Cities myself, significantly lowering the cost of starting a new company."
What is her advice to others interested in the arts and sciences? "Whatever you do, make sure you approach things with focus and dedication," she said. "It's very hard to focus in this current era, with incessant social media, nonstop news, smart devices, and an endless amount of media to consume. You have to actively push out the noise."