Take a trip down memory lane: The 1943 Science Talent Search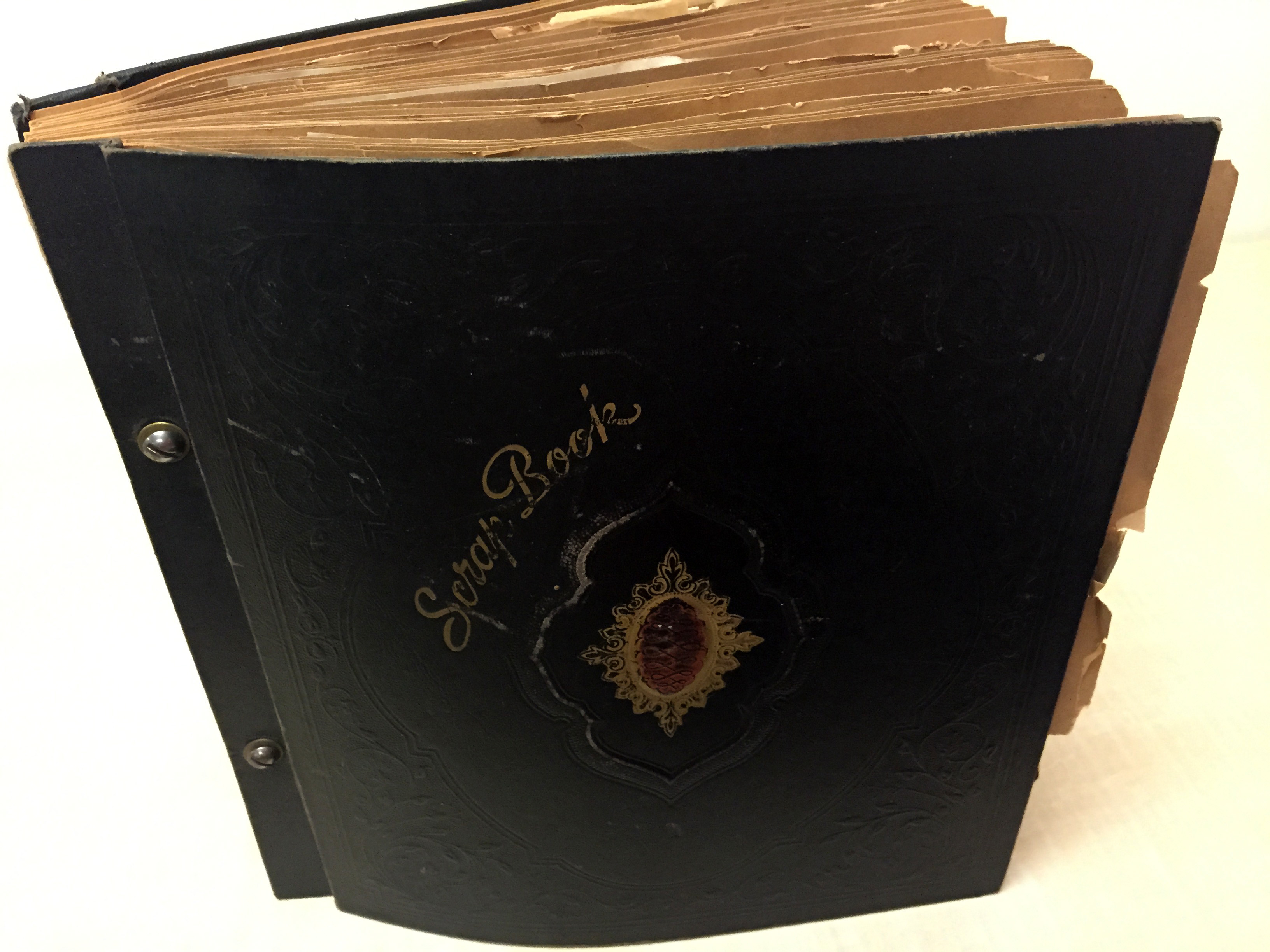 By Carolyn Carson, Alumni Coordinator for Society for Science & the Public
Before I became the Society's Alumni Coordinator, I studied history at Georgetown University. Even now, there's still something about old, dusty files full of correspondence or ephemera that makes me feel all warm and tingly.
Which is why I was so thrilled to receive this scrapbook in the mail.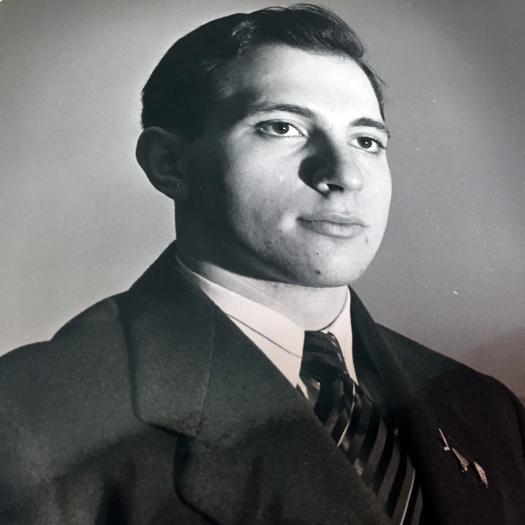 Compiled by Dr. Robert E. Palombi (1925 – 2004), the scrapbook documented his trip to Washington, D.C. in 1943 as a finalist of the second-ever Science Talent Search. It contains everything – the letters he received from the Society (then called Science Service), the schedule of his week in Washington, D.C., and even the notes he took after his judging interviews.
But just how long ago was 1943? It was 74 years ago, sure, but what does that mean?
Well, for one thing it means that Science Talent Search finalists were informed that they had been selected by telegram: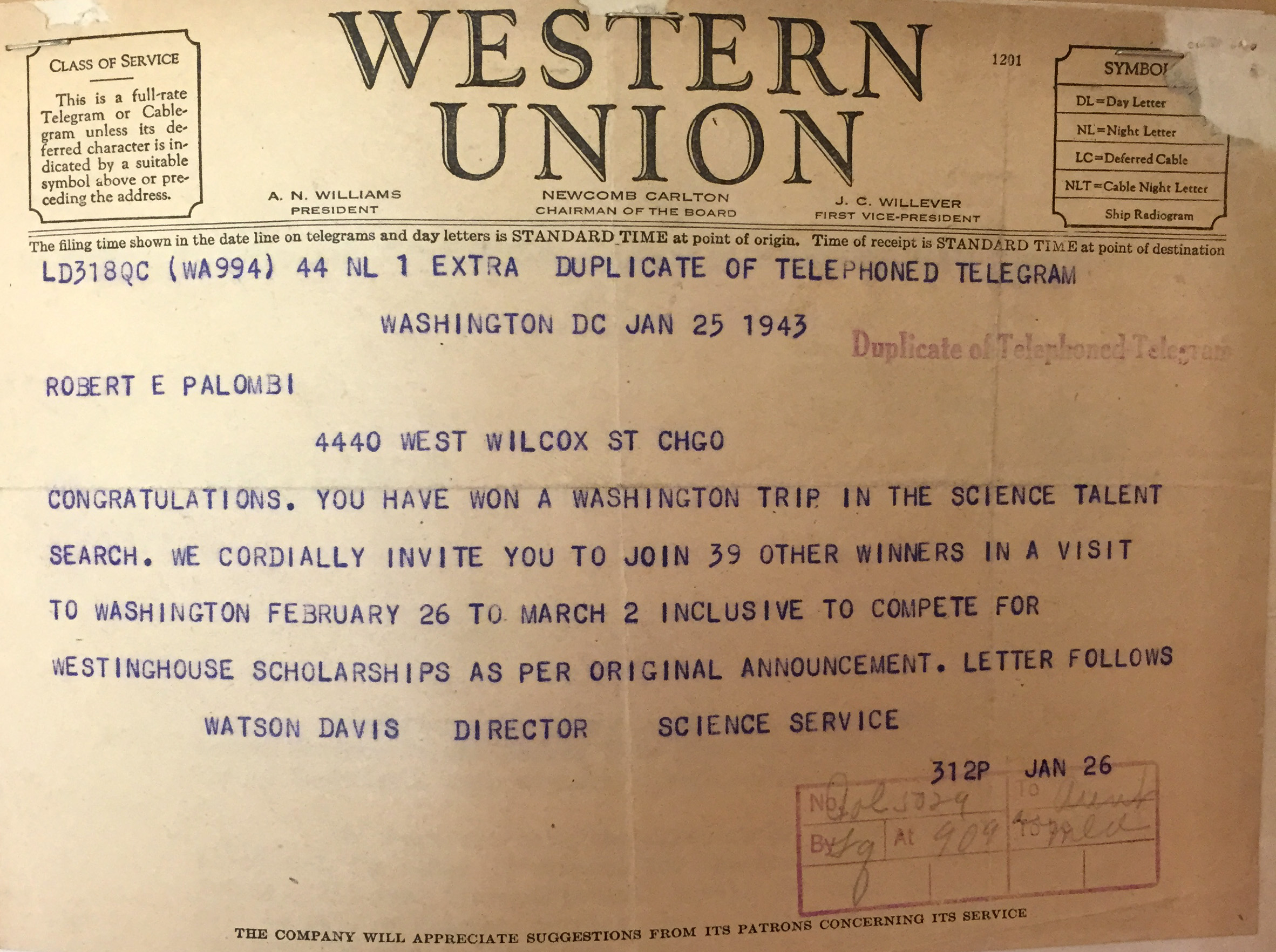 It means that Science Talent Search finalists travelled to Washington, D.C. by train: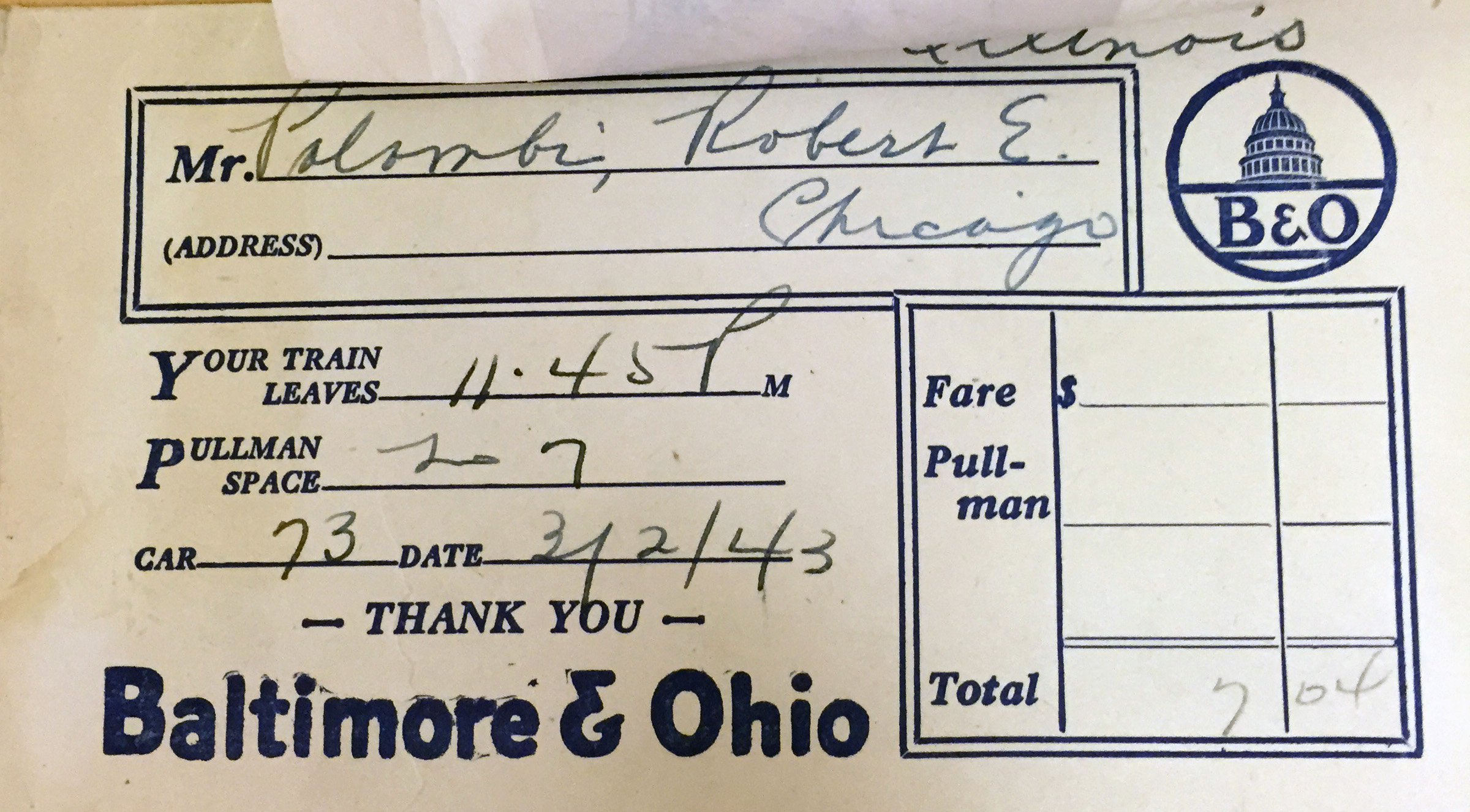 …and it cost $7 to get to Washington, D.C. from Chicago.
It means that Casablanca was the big blockbuster playing at the theatres in Washington, D.C.: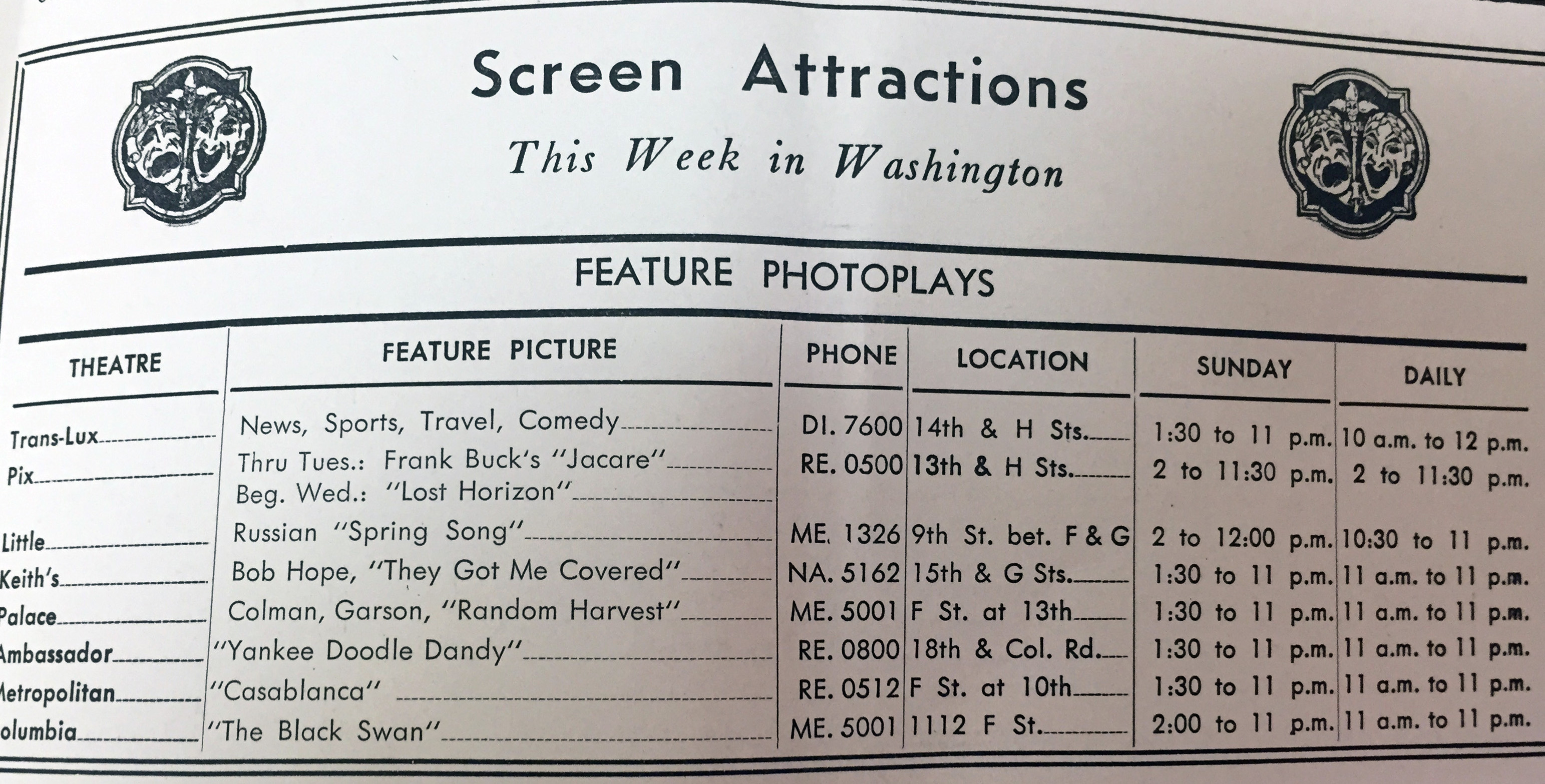 It means there was a war going on – and that people in Europe were hungry: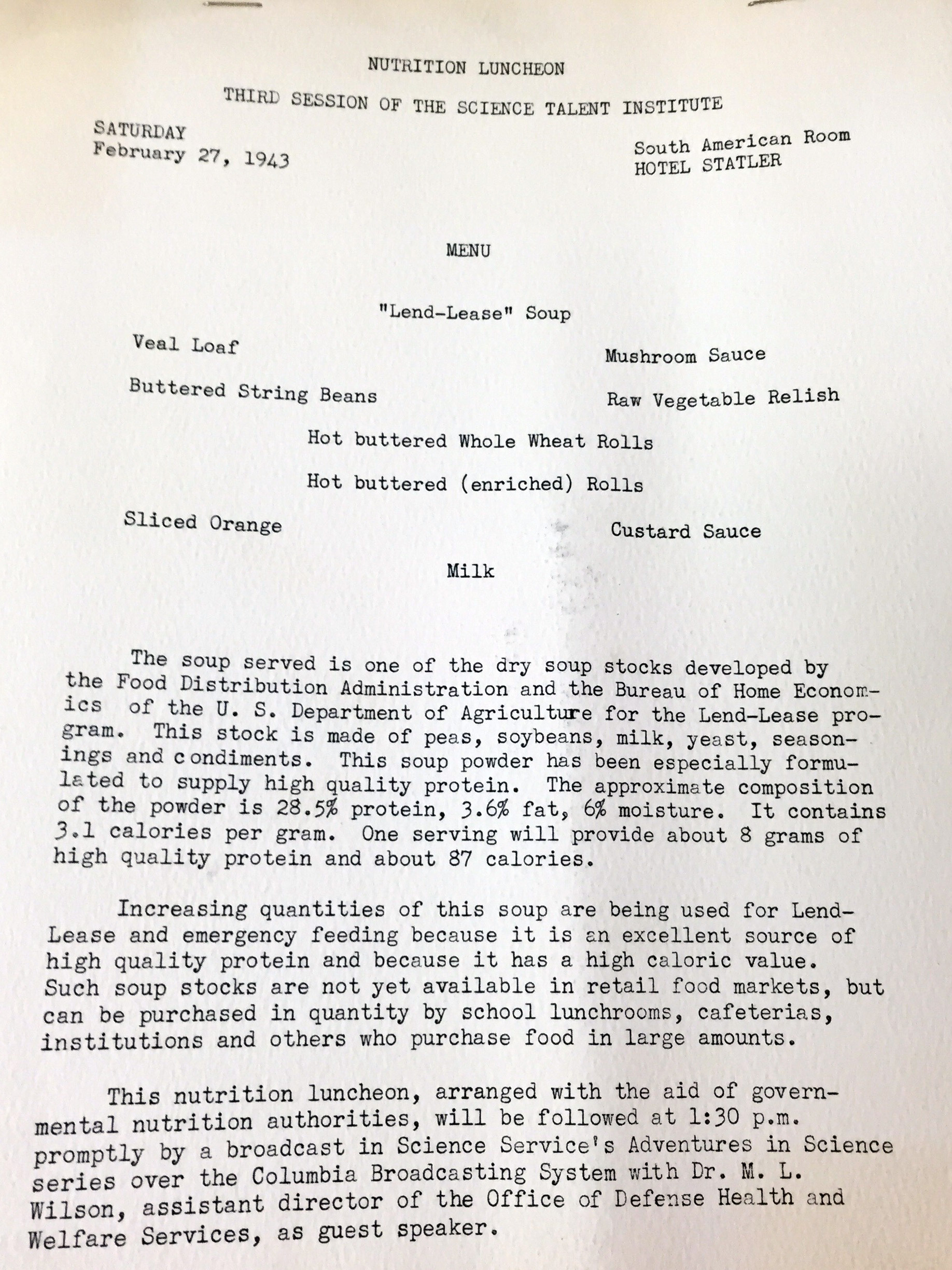 It means that nearly 50% of Science Talent Search entrants headed directly into active duty after their senior years of high school; that 19 entrants of the Science Talent Search were already married; and that nearly 50% of boys who entered the Search already fully supported themselves: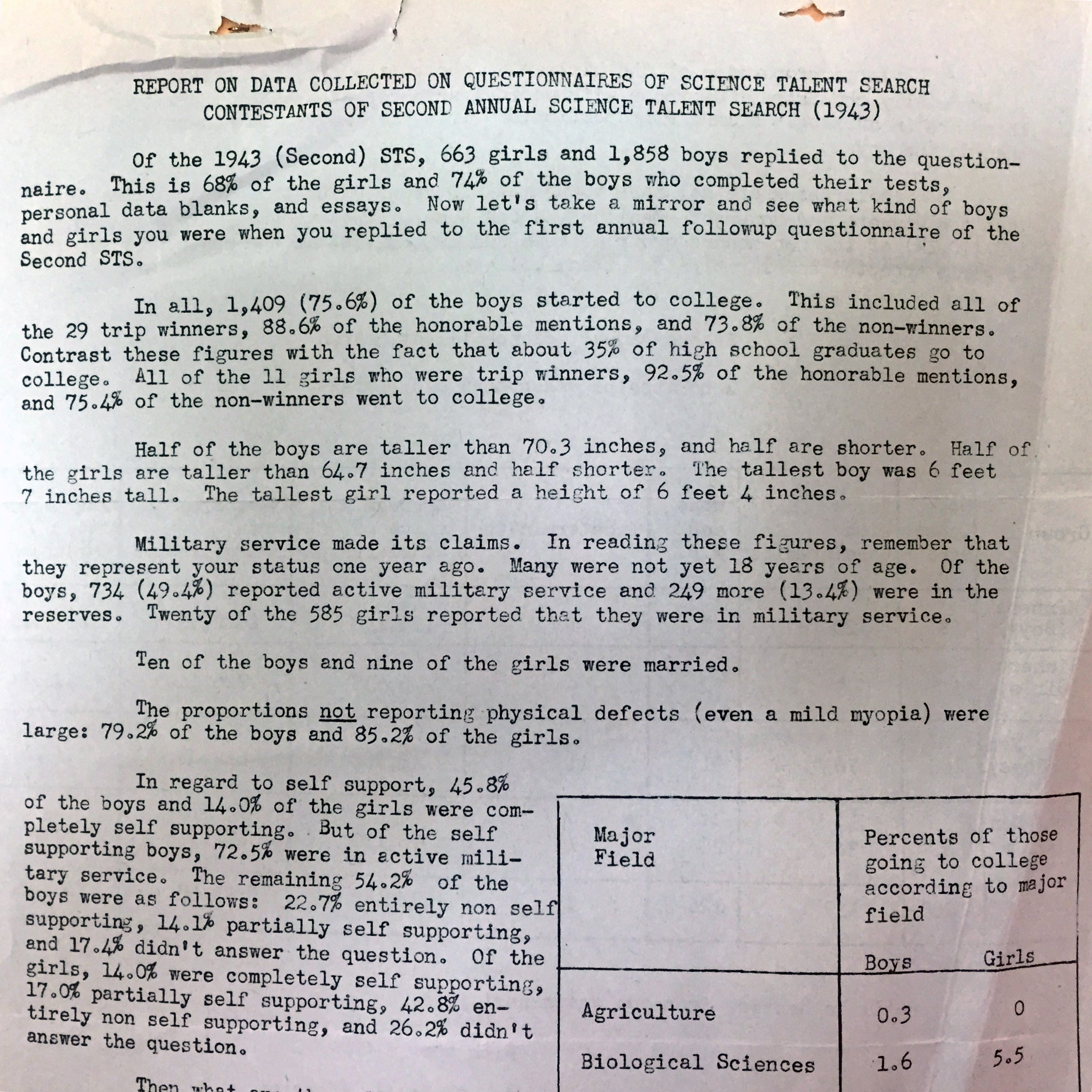 And it means that this is what our Science Talent Search finalist class of 1943 looked like: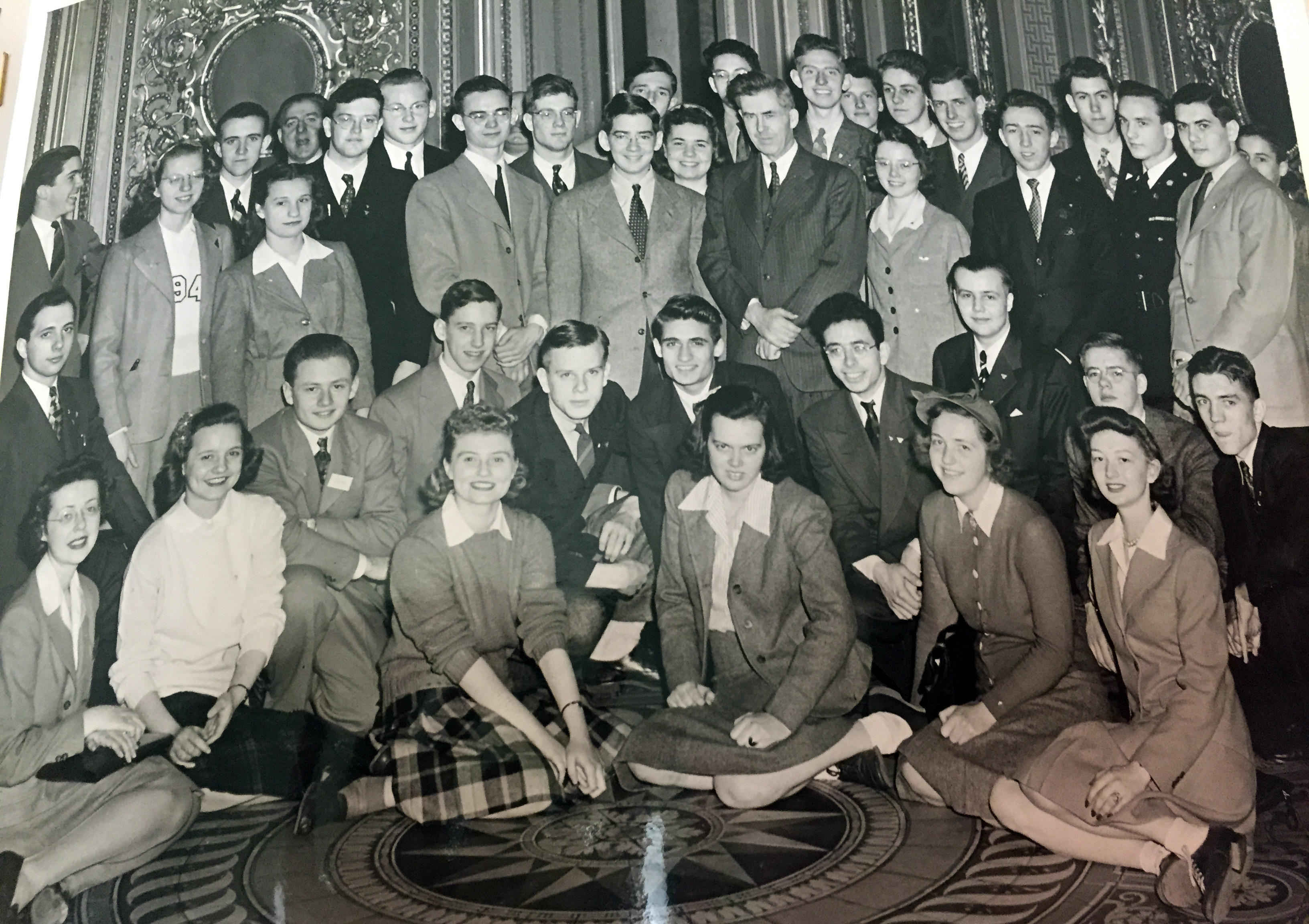 A special thanks to Dr. Palombi's daughter for donating his scrapbook to Society for Science & the Public.