Step back in time with Science News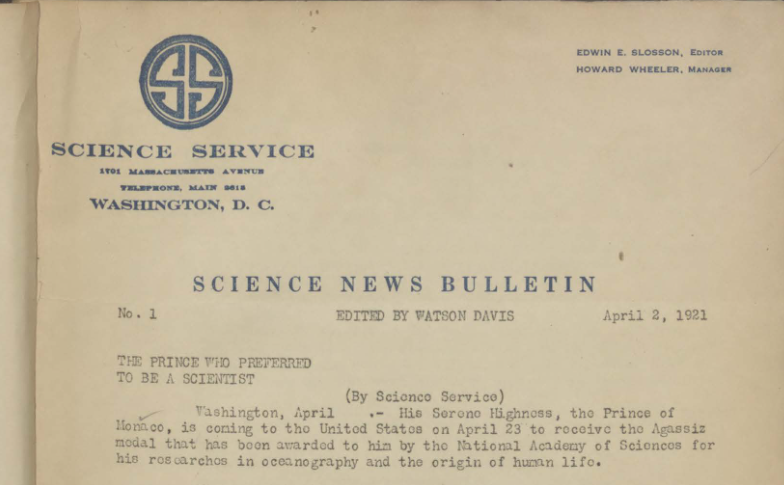 As the Society prepares for our centennial, the earliest issues of Science News have been posted online as pdfs. These issues offer an exciting look at our early journalism – first as a news syndicate called Science News Bulletin and then as a standalone publication called Science News-Letter. Our early coverage includes the first mention of Albert Einstein in Science News, coverage of the earliest attempts to climb Mount Everest and a prediction that the avocado would soon be America's favorite fruit.
In the first edition of Science News Bulletin, published in April of 1921, you can read about:
The Prince of Monaco receiving an award from the National Academy of Sciences
The oldest (and stalest) bread found in North America
A school of fish being transported from the United States to Italy to help combat the spread of malaria
In the first edition of Science News-Letter, published in March of 1922, you can read about:
The allocation of radio wavelengths and radio telephony
Experimental testing being done on pneumonia vaccines
The need for physical education in schools
Be sure to take a look at these and our other archive issues, dating back to 1921. And stay turned for more information about the Society's Centennial. We have more to come!