Support Society using Twitter or tinyGive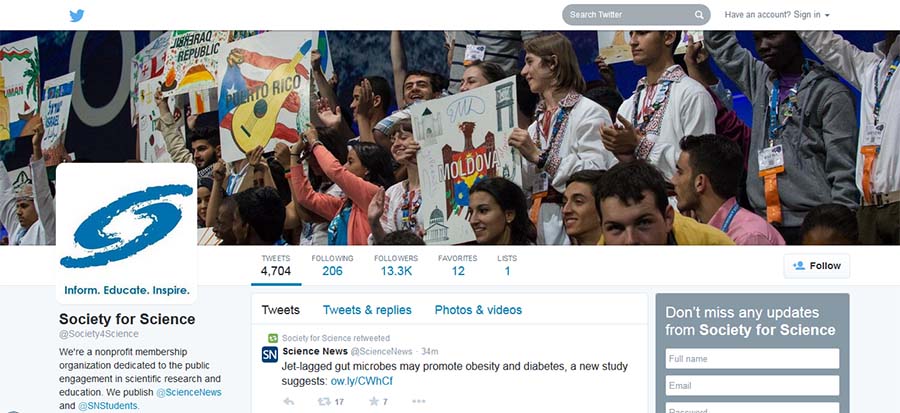 Society for Science & the Public (Society) is a nonprofit 501(c)(3) membership organization dedicated to public engagement in scientific research and education. In order to fulfill our mission of informing, educating, and inspiring the public about science and the vital role it plays in human advancement, we need the help  and support of science enthusiasts.
To make it easier for you to help the Society inspire young scientists, encourage scientific discoveries, and engage the public about why science is vital to our common future, we've recently signed up with tinyGive, an organization that allows you to make donations using Twitter.
To help support science, just tweet @society4science and a donation amount with the hashtag #tinygive or visit Society's tinyGive profile. For example:
Hey @society4science, here's $10 for your hard work #tinyGive
I'm supporting science by giving $10 to @society4science. #tinyGive
Not only will you be helping Society further its mission, but you will also be promoting us to your social network and helping to spread the word about the importance of science in your everyday life.