Students are arriving for Intel ISEF 2014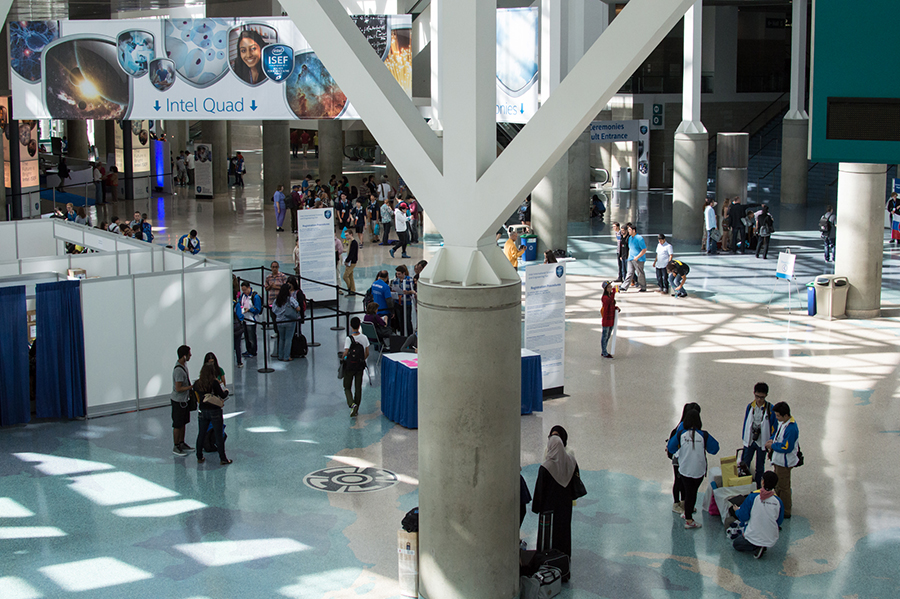 Students from all over the world are arriving in Los Angeles to compete in the Intel International Science and Engineering Fair 2014, the world's largest high school science research competition.
This year's 1,787 finalists (the most ever!) earned the trip to Intel ISEF through their hard work and dedication to hands-on independent scientific research. To qualify as a finalist, students must first win top awards at SSP-affiliated local, regional, state, or national science fairs. Projects are in 17 categories, including Behavioral/Social Sciences, Mathematics, Cellular/Molecular Biology, Computer Science, and Engineering.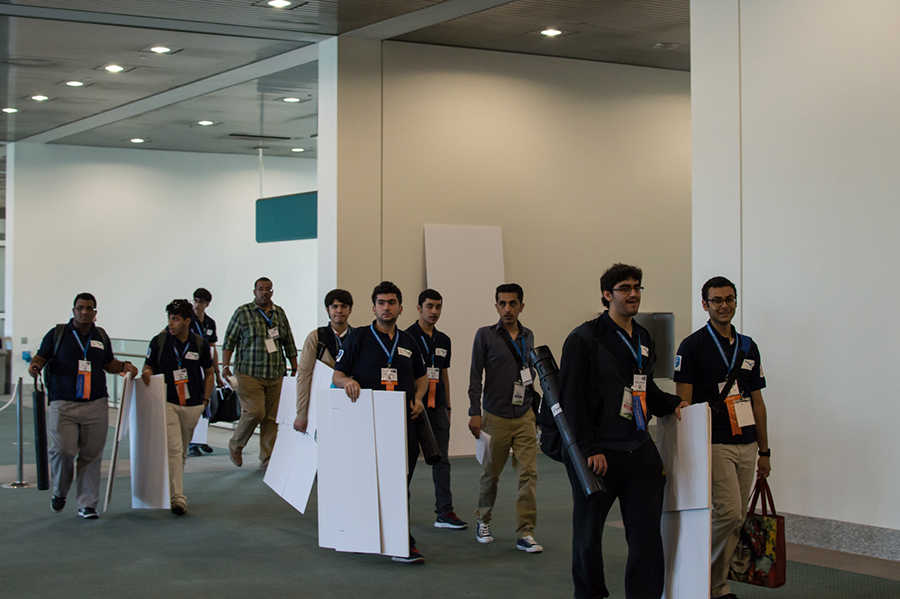 This year's finalists come from affiliated fairs in close to 80 countries, regions, and territories. Countries with students participating for the first time include Kenya, Oman, and Qatar.
In addition to the opportunity to compete for more than $5 million in awards and scholarships, including the Gordon E. Moore Award, a top prize of $75,000, the finalists have the unique chance to get ideas, suggestions, and support from hundreds of young innovators with a passion for science from around the globe.
Throughout the week, they will have the opportunity to not only present their projects to the highly qualified judges, but also the media, general public, and other finalists. In addition, they will have the chance to attend a panel presentation by Nobel Laureates, symposia sessions on a variety of topics, and socialize at venues like LA Live and Universal Studios.
Follow the action at the Intel ISEF 2014 through social media on Facebook, Twitter, Instagram, or Flickr.