Annually, the 40 Science Talent Search finalists choose one voice among them who most exemplifies their class and the extraordinary attributes of American nuclear chemist, Glenn T. Seaborg, who won the Nobel Prize in Chemistry in 1951. This year, Helena Jiang, a rising freshman at Harvard University, was named the Seaborg Award winner and given the opportunity to speak at the Virtual Regeneron Science Talent Search 2020 Winners Award Ceremony.
Dr. Seaborg served on the Society's Board of Trustees (then known as Science Service) for 30 years. He is best known for discovering 10 atomic elements, with one element, Seaborgium, bearing his name. Beyond his distinguished career it was clear to those around him that Dr. Seaborg's values extended to upholding the public's understanding of science and education. For this reason, the Regeneron STS class speaker award is named in his honor.
When his tenure with the Society came to an end in 1995, Dr. Seaborg stated the following:
"The Annual Science Talent Search has long been a central part of my life. I had the honor of speaking at the 1946 Science Talent Search 49 years ago! I first spoke at the banquet in 1961 and first had the pleasure of serving as a judge in 1963 and first interviewed each of the 40 finalists in 1964, which means that I have personally interviewed 1,240 STS finalists…. Each year I have looked forward to meeting a new group of bright young people, and I have never been disappointed by them."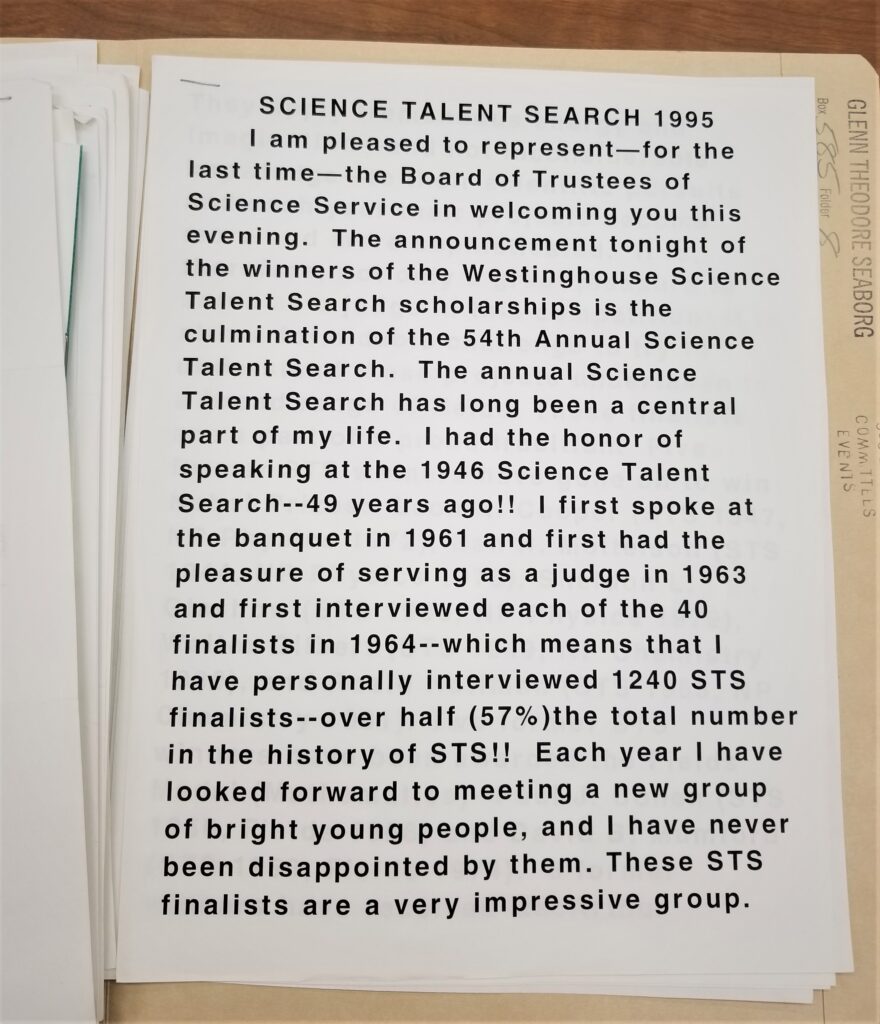 Like her STS classmates and Dr. Seaborg, Helena is an unyielding scientist and leader.
Helena says she is determined to make an impact in the world, through her research and as a global citizen. "Although my general view and goal in life remains to help others to the best of my ability, I've come to realize it is a lot more complex than I once thought. There was a time during the peak of the Black Lives Matter movement where I was struggling to fully take in the information and impact it had on my community and throughout the world. All in all, I know that I want to help others and make a positive difference in this world, and our current situation has allowed me to broaden my perspective and see intricacies within my purpose."
In her address, the Buckholz High School graduate from Gainesville, Florida, beautifully summed up the virtual events of 2020 finals week and the resilient spirit displayed by members of this year's STS class. "As Regeneron STS finalists, we are some of the youngest pioneers at the forefront of scientific innovation and advancement. One of our most important jobs is stated on our navy-blue STS shirts, be inspired. Throughout the past few days, we have not only been inspired by our amazing judges, prime time field trip hosts, and other mentors, but we've also been inspired by one another."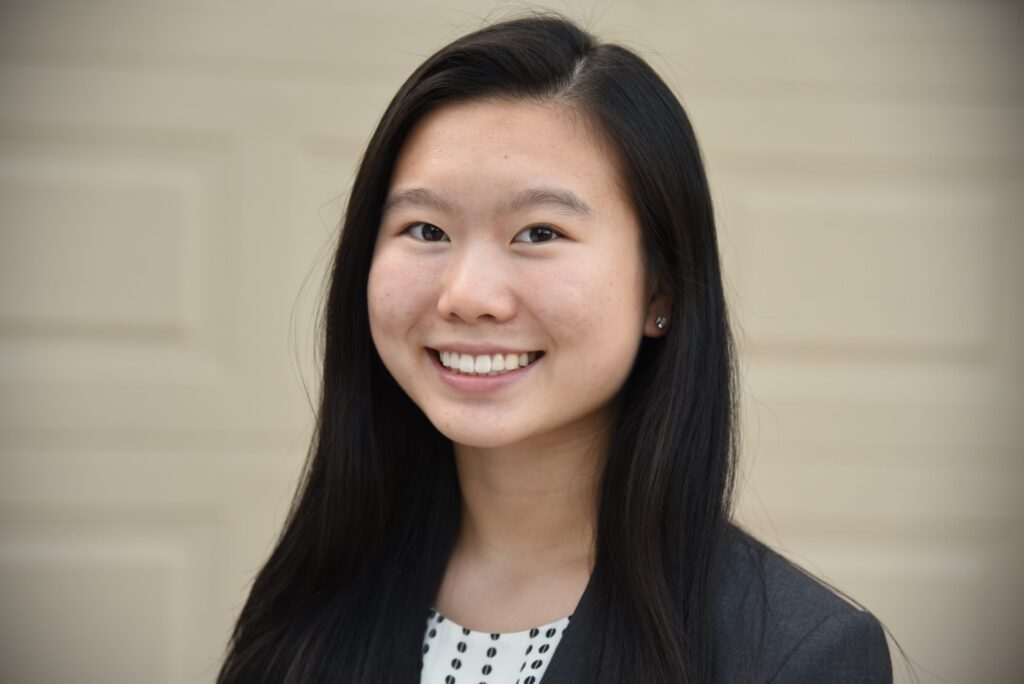 She conveyed that the support her fellow "finalists have for one another as we work to overcome obstacles, including the COVID-19 pandemic" encourages her. "I also find myself motivated by the tremendous passion and drive we all share."
Helena ended her speech, expressing gratitude for others, including the efforts made by the Society, but also shed light on the individual's responsibility to turn an eye outward. "While one of our jobs as scientists is to be inspired, another job, and perhaps the most important job, is to inspire others, especially the young people in the audience tonight and in our lives: the future generation," Helena passionately spoke. "We finalists have shown that inspiration is everywhere, and anyone can be a scientist as long as you think big, ask questions and pursue your passions. With hard work and an open mind, you too can conquer anything and perhaps become a Regeneron Science Talent Search finalist yourself in the future," she added.