Spreading science at AwesomeCon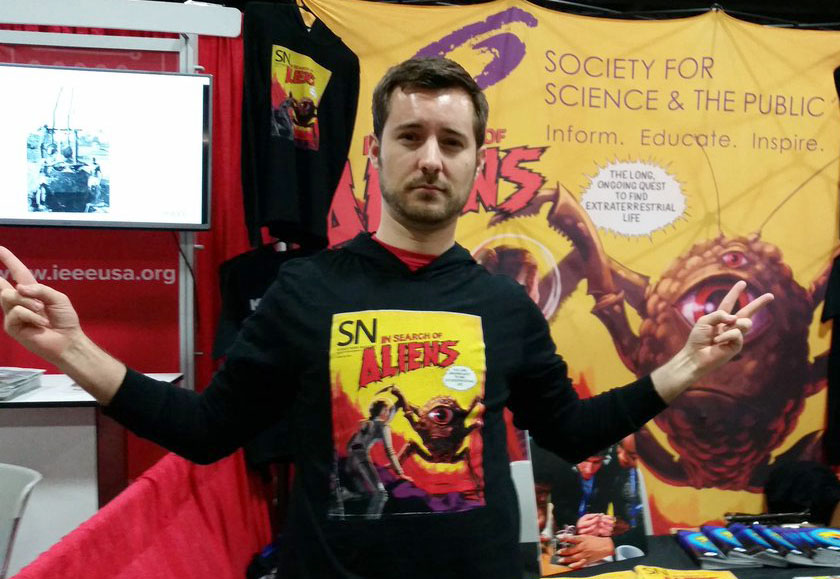 A crowd of characters from movies, TV shows, comic books, and more descended on Washington, D.C. on the weekend of June 3 for AwesomeCon, a convention of all things awesome. There were cosplayers (dressing up or role-playing as a character) including 7-foot-tall Transformers, a Bill Nye, Star Wars, Dr. Who, and more.
The Society joined in on the fun and had a table at the event. Society staff told members of the public about our programs, passed out issues of Science News, and raffled off hoodies showcasing an issue of the magazine that focused on the search for extraterrestrial life.