Society for Science to host peer-led conference for middle school educators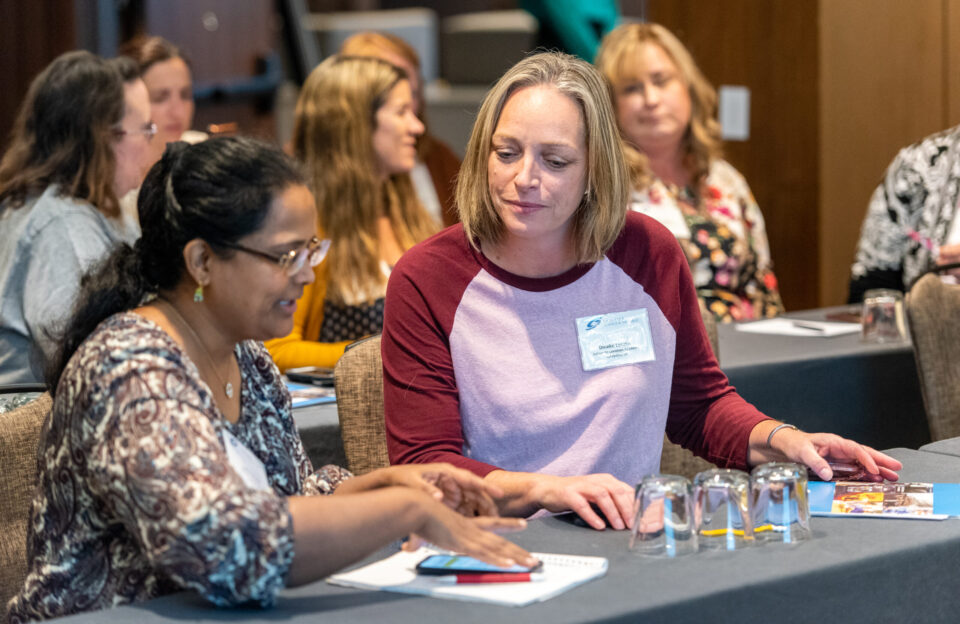 Middle school teachers from across the country will be gathering in Washington, D.C. this weekend for the Society for Science's Middle School Research Teachers Conference, supported by the Department of Defense STEM through their Defense STEM Education Consortium and sponsored by Intel Corporation. The conference includes 75 teachers from 32 states and 75 different schools.
The conference, now in its fourth year, will be keynoted by Laura Smith-Velazquez, a research engineer & technologist with broad domain experience in aviation and aerospace, focused on Human Systems Integration and Autonomous Systems design. Smith-Velasquez is also part of the SWE Indigenous Peoples Affinity Group Lead and winner of the 2020 American Indian Science and Engineering Society (AISES) Technical Excellence Award.
Attendees will also participate in peer-led sessions on topics ranging from leading student research on a limited budget to recruiting students who are underrepresented in STEM to supporting projects related to climate change. Additionally, teachers will discuss how to manage student research when it's conducted during class time and also when students are required to do work outside of the classroom.
"I am so pleased that after hosting two virtual conferences, we are able to bring our middle school teachers together to meet in person," said Maya Ajmera, President and CEO of the Society for Science and Publisher of Science News. "This conference is critical to helping to expand the STEM talent pipeline in our country by providing these educators with additional resources to launch or strengthen their local STEM research programs."
The teachers were selected via lottery to attend the conference. Of the teachers selected to attend the conference, one-third are veterans with significant experience teaching research, one-third are teachers with some experience teaching research and one-third have no experience but are interested in teaching science research. The list of teachers who will be attending the 2022 Middle School Research Teachers Conference is available here.