Society for Science names first Invention Education Fellow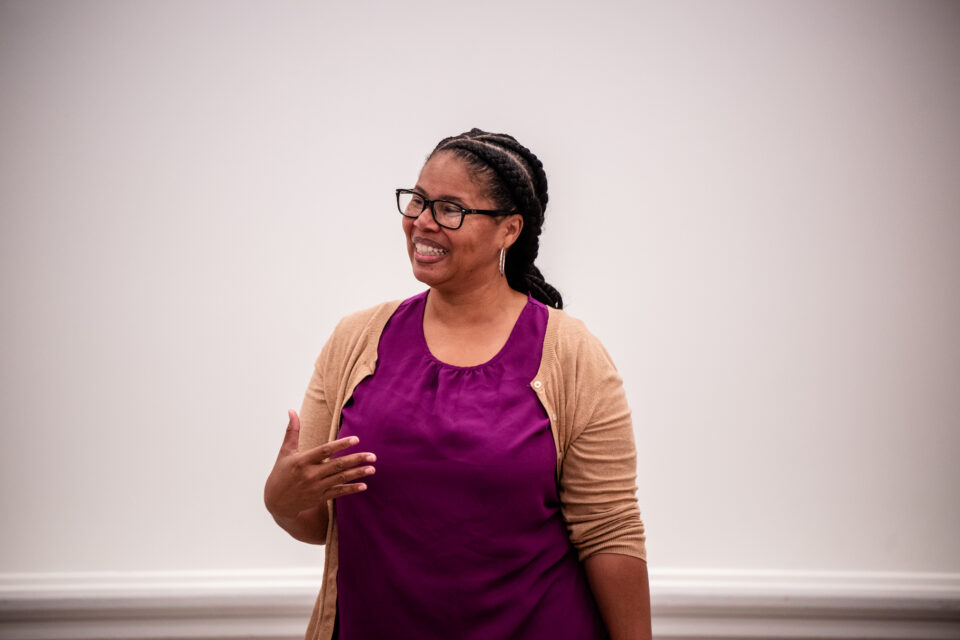 Society for Science has named Yolanda Payne, a career educator, as its first Invention Education Fellow, a position created in partnership with The Lemelson Foundation to increase access and awareness of Invention Education and research resources for K-12 audiences.
"Yolanda's background in the classroom coupled with her knowledge of and enthusiasm for invention and the U.S. patent system make her a perfect choice for this fellowship," said Maya Ajmera, President and CEO of Society for Science and Executive Publisher, Science News Media Group. "I look forward to seeing her contributions during the coming year."
In this position, Payne will assess all levels of the Society's STEM education programs, identify where Invention Education principles and practices can be better incorporated and help implement strategies to do so. She will also support the national Invention Education ecosystem by identifying ways to leverage the Society's robust national STEM educator community. By working at the intersection of Invention Education and student research, Payne will leverage her educator perspective to build bridges that enable educators to mentor students successfully across both areas.
Payne taught from kindergarten through college in schools across the Southeast. After participating in the National Summer Teacher Institute with the US Patent and Trademark Office in 2015 and securing a provisional patent, Payne began incorporating invention and creativity lessons into her work. Payne holds degrees in Elementary Education, Instructional Technology and Curriculum from Mississippi University for Women, Mississippi State University, University of Florida and the University of Georgia.
"I look forward to increasing the number of educators who are knowledgeable about invention education, innovation, and intellectual property," Payne said. "Invention education has made a tremendous impact in my classroom and professional development. I feel that we can tap into the potential of future innovators by increasing access and exposure to the often-underutilized resource of invention education."
Payne will host listening sessions with educators who support diverse learners with differing backgrounds. Additionally, she will develop a survey to gather baseline data on Society educators related to invention, including their current involvement in the InventEd community, knowledge of Invention Education and their comfort level with leading students in invention research projects. Armed with this information, Payne will create Invention Education materials that will be shared with educators across the Society's programs.
"The Lemelson Foundation is excited to welcome Ms. Payne into this newly created position, and we're eager to work alongside her and the team at the Society to identify ways to leverage the Society's robust national STEM educator community," shared David Coronado, Senior Program Officer at The Lemelson Foundation. "By working at the intersection of invention education and student research, I am confident that Yolanda's experience will help us to ensure educators are aware of opportunities in both worlds."