Society fellow inspiring next generation of engineers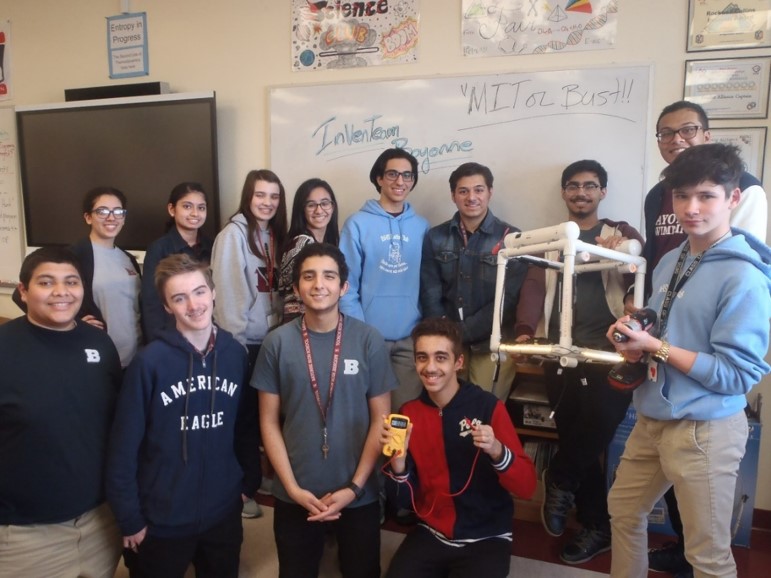 As an engineering teacher, Marie Aloia loves seeing her students take ownership of their education and really take an interest what they are learning. Between her engineering classes, robotics teams, and her work helping students enter science fairs, she said she sees every day as an opportunity to inspire the next generation of scientists.
As a participant in the Society for Science & the Public's fellows program, which ran from 2009-2015, Marie received a grant to help her increase participation in science fairs at her school in Bayonne, New Jersey.
Marie said she felt that the school's science fair program needed expansion, explaining, "We never really had a constant program." Now, thanks to Marie's diligence and dedication, the program is consistent and students are taking initiative to conduct their own research and projects.
The grant provided by the Society for Science Fellows program served as a catalyst, enabling more students to participate in science fairs.
The program also had an impact on Marie's professional development. "I learned a lot from the other fellows," she said.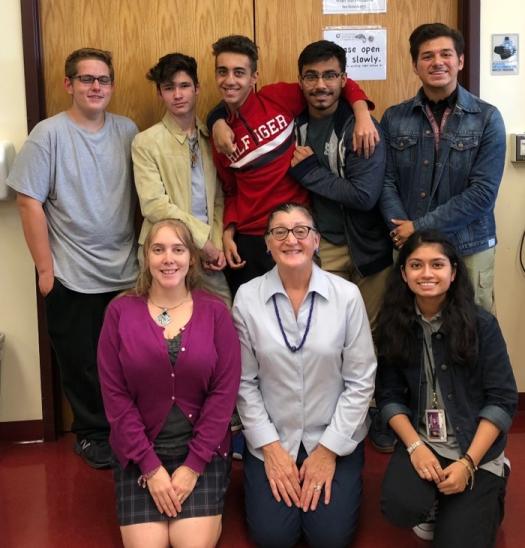 Thanks to the grant, Marie was able to help more students pursue research projects and enter science fairs, establishing a more permanent program at her school.
The program has been successful—so successful, in fact, that Marie was invited to speak about her experience building her school's research and engineering program at the International Conference on Women Leaders in Science, Technology and Engineering in Kuwait.
"I'm still not sure how I got so lucky," she said.
It's been a busy year for Marie and her students. They were just awarded a $10,000 grant though the Lemelson-MIT InvenTeams program to solve real-world problems by inventing technological solutions. As one of 15 teams of high school students, educators, and mentors throughout the country, Marie's students are creating an autonomous water-testing vehicle to remotely monitor water quality for the Newark, New Jersey Shipping Channel.
The students will showcase their invention prototype in June during EurekaFest at Massachusetts Institute of Technology. Follow Marie and the Bayonne High School InvenTeam at https://lemelson.mit.edu/teams/inventeam/75.
The Society for Science & the Public's fellows program ran from 2009 to 2015. Learn more about opportunities to engage students in STEM research through the Advocate Grant Program.