She's a ballerina, she's a scientist, she's an STS alumna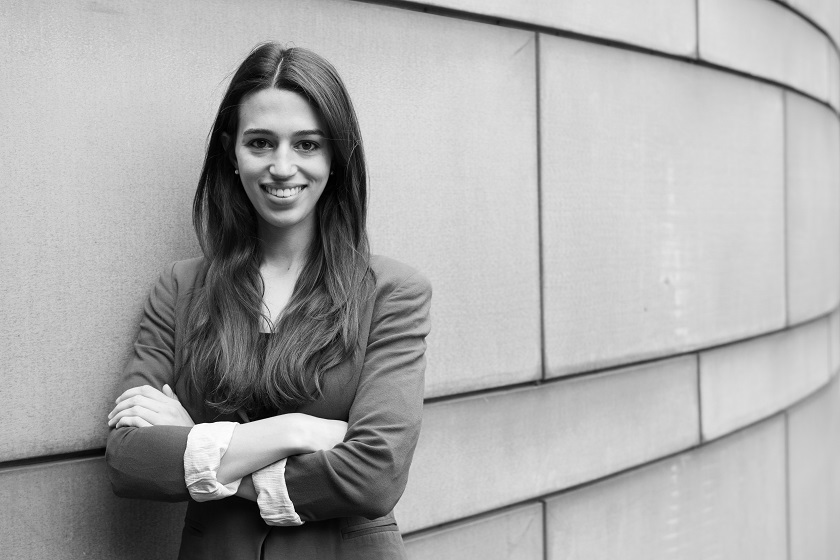 We recently caught up with Lina A. Colucci, an alumna of the Science Talent Search (STS 2008). She and fellow MIT PhD student Katerina Mantzavinou won a Koch Image Award this year for their image "Into the Fold: Using Origami to Beat Metastasized Cancer." The Koch Institute Image Awards recognize beautiful and thought-provoking visuals produced through life sciences and biomedical research at MIT. Keep reading to learn more about Lina's STS experience and how her interest in the arts has intersected with a STEM career!
Did your involvement in the Science Talent Search influence you to pursue STEM or promote STEM to others?
Yes! Participating in the Science Talent Search (STS) had a positive impact on my STEM career in two ways. First, I learned about STS early in my high school career and it was always a goal of mine to apply when I became a high school senior. This motivated me to work hard on my various science projects throughout high school. Second, becoming a semifinalist in the competition gave me a lot of confidence and I'm sure helped in my college acceptances. I think these high-visibility science competitions play an important role in encouraging young people into STEM fields.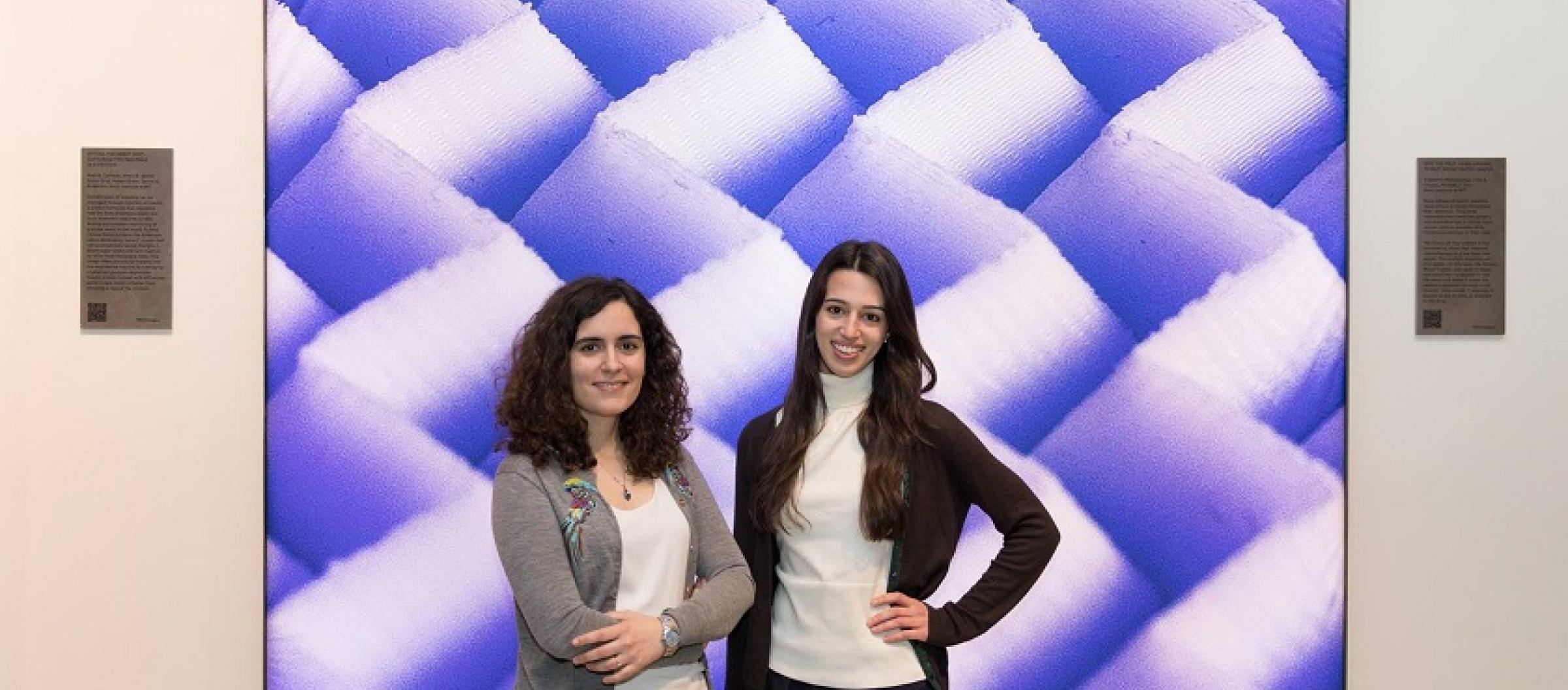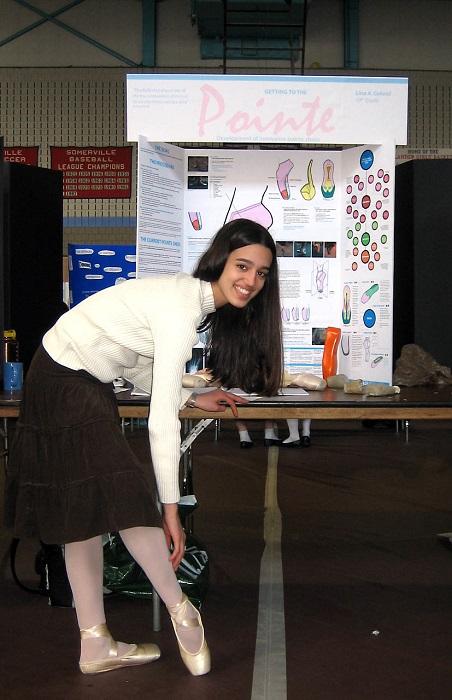 Tell us more about the Koch Image Award you received. Do you think science is especially ripe for visual imagery/photographing?
I was thrilled when my friend and lab mate, Katerina Mantzavinou, asked me to help photograph her research for the image competition. Katerina's PhD work involves developing implants that can continuously deliver chemotherapy to cancer patients. Continuous, low-dose therapy can be just as efficacious as a few traditional, high-dose boluses but with less toxicity and fewer side effects. The implants are white or transparent so they don't necessarily photograph well. We used colorful origami paper and multiple light sources to give the implants both color and interesting shadows.
I think science very often lends itself to beautiful images. Turning science into artwork helps interest the public on topics that might otherwise seem unapproachable.
Do you find there is a connection/relationship between art and science?
Absolutely. In both art and science, you use creativity to produce or discover something that has never existed before.
Should all scientists try to engage in the arts/creative fields?
Definitely. And, more broadly, I think all humans should engage in something creative. Many people have jobs where the goal is to do the task "correctly" or get the "right" answer. The goal of art, on the other hand, is to make others (and yourself) feel something. Especially as a scientist, engaging in the arts helps you practice creativity, which, in turn, makes you a better scientist and problem-solver.
How did you first become interested in STEM, photography and ballet?
I have always loved building things and I have always loved dancing. With photography, I am very lucky to have a dad who used to be a professional photographer. I had access to cameras from a very early age and just never stopped photographing. Taking photos is my preferred way of connecting with new (or old) places. It forces me to find the beautiful and interesting parts of a city.
What is something you are most proud of in your career?
I am very proud of my work as co-director of Hacking Medicine, a group whose mission is to ignite healthcare innovation. We became one of the first groups in the world to run health hackathons, which are events that bring together doctors, engineers, patients and business people to start tackling a problem in healthcare.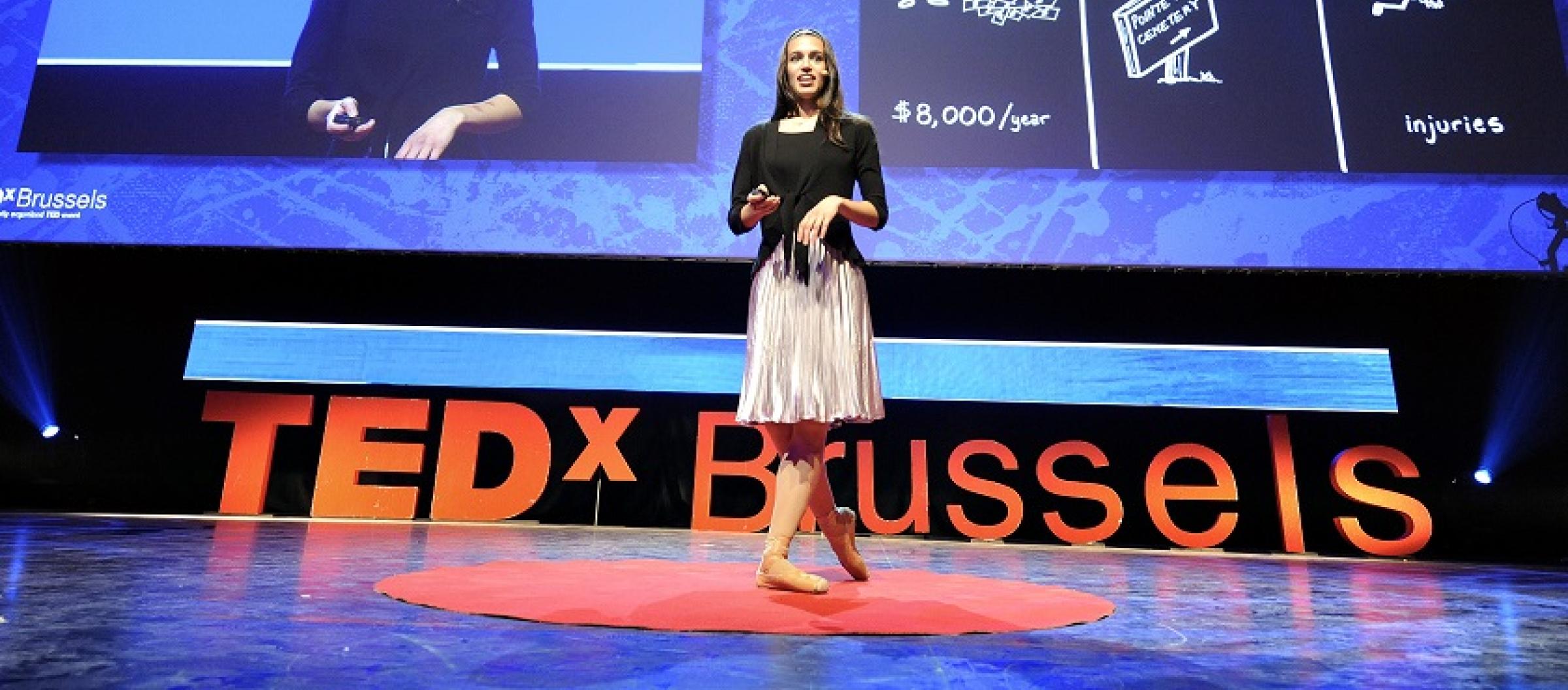 Do you have any advice for young people interested in the arts or science?
My #1 piece of advice is to make a personal portfolio website. It's something that pays dividends over time and really helps you stand out. It's very easy with WordPress or Squarespace to make a beautiful website with no programming required. Put up your art work, music recordings or dance videos. Put up your science fair projects or notes from a lecture that you found interesting and an analysis of why you thought so. Whether you are in high school, college, or much later in life, the sooner you share your work with the world the better. A personal portfolio allows you to present your best self to the online world and it's a much better showcase of your abilities than a resume. It's something I wish I had done much earlier in my life.
Is there anything else you would like to add?
If you are involved in both the arts and sciences, a lot of well-meaning people will tell you that you have to pick just one. It's not true. You may eventually have to identify a priority (and the priority can be different at different points in time), but you can keep engaging in both worlds in a meaningful way for the rest of your life.