Send our STEM superheroes to SXSW EDU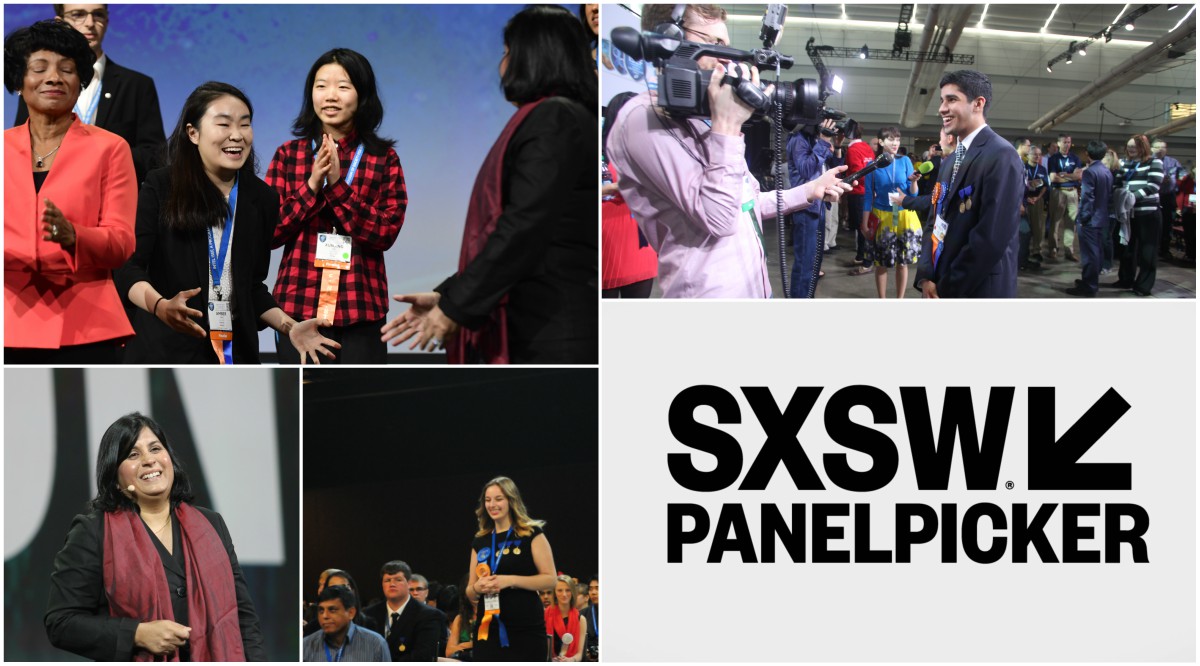 At the Society for Science & the Public, we believe that science fairs such as the Intel International Science and Engineering Fair, Regeneron Science Talent Search, and Broadcom MASTERS are creating the next generation of STEM leaders. We want to share how science fairs and STEM competitions have a positive impact on young people, which is why we are submitting a panel for the 2018 SXSW EDU conference.
Our panel, Why Science Fairs May Be Humanity's Best Hope, will feature three science superheroes —our alumni —who have gained confidence by participating in the Society's STEM competitions. The Society's CEO & President Maya Ajmera will moderate the panel discussion.
But we need your vote! Help SXSW EDU choose our panel by voting here. From now until August 25, be sure to show your support for STEM by sharing the link with your friends: http://panelpicker.sxsw.com/vote/77704. The more votes we get, the better chance we'll have to host our panel at the SXSW EDU conference from March 5-8 in Austin, Texas!
---
Show your support for our STEM superheroes. Vote for us in the SXSW EDU Panel Picker!
---
About the Panel:
These alumni know firsthand just how valuable science fairs can be. They are solving the world's most pressing challenges using science and technology. In this panel, these college students will discuss the importance of STEM competitions for the talent pipeline and how to best advocate for student participation in STEM competitions to help build confidence and leadership skills. The panel will also introduce the audience to the extraordinary level of STEM work being accomplished by high school students who compete in STEM competitions.