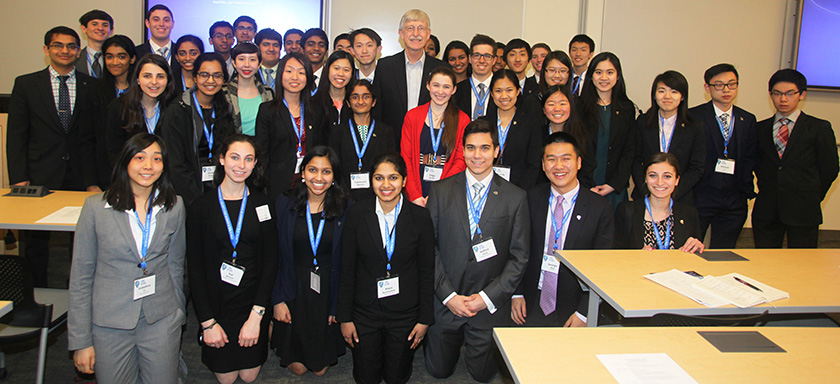 David Letterman-style top ten lists, stickers and counterintuitive advice made for a lively visit to the National Institutes of Health during the Intel Science Talent Search finalists' week in Washington, D.C. in March.
"I started as a young kid with a chemistry set, blowing stuff up," said NIH Director Francis Collins. He discussed the institute's history and goals.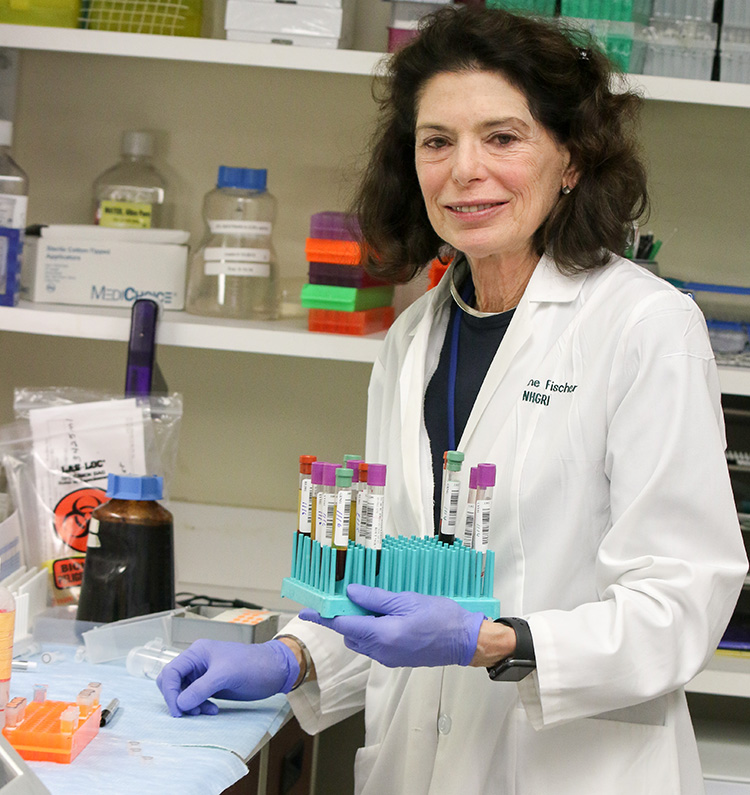 Francis told the finalists not to close their horizons off too early in their science careers, but to leave themselves open to going off in different directions or fields.
"I didn't pay attention to what was happening in the world of science," he said. He encouraged the finalists to pursue a major in one field and participate in research in another. This will provide them with breadth and depth in different areas.
Francis Collins previously worked on the Human Genome Project, which provides a full mapping of human genomes. "I didn't expect at all to end up in this position," he told the finalists.
Francis' other advice included:
Follow the scientific literature and journals to get a sense of what is happening currently in STEM.
Don't be shy — find a mentor. Generally faculty like being asked to be mentors.
Follow the ways that "big data" and technology are transforming STEM, such as data gathering tools like Fitbits can transform the way medical information is gathered.
Learn computational techniques, coding, and how to handle large data sets. Don't be dependent on someone else to do that for you.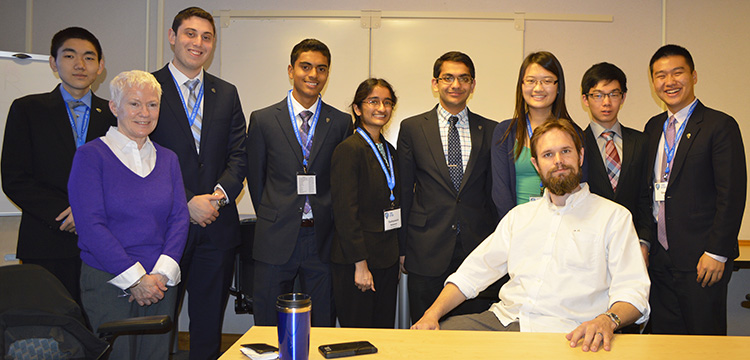 One group of finalists met with Ben Busby, the Genomics Outreach Coordinator at National Center for Biotechnology Information. He works in the Computational Biology Branch of NIH.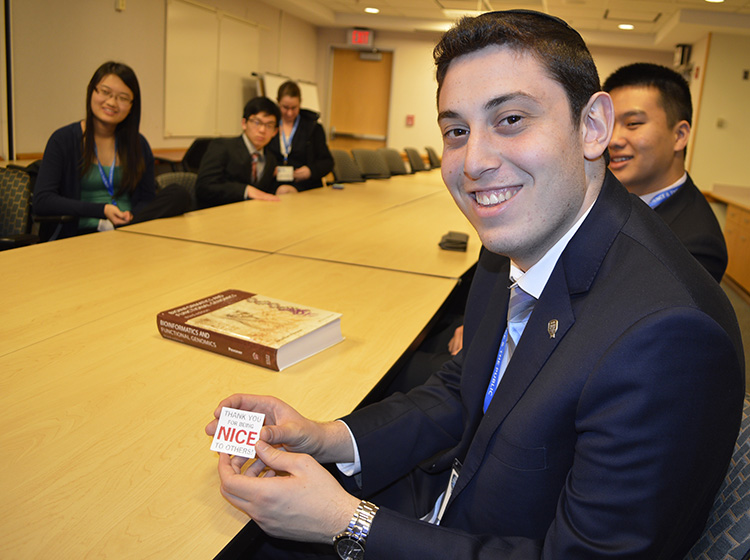 Ben encouraged the finalists to participate in hackathons, where people try to code and hack a program or app together in a short timeframe, "because they're fun!"
He described big data, metadata, and electronic health records, passing out stickers for those who offered correct guesses.
Lawrence Tabak, Principal Deputy Director of NIH, gave his rendition of the Late Show with David Letterman's Top Ten.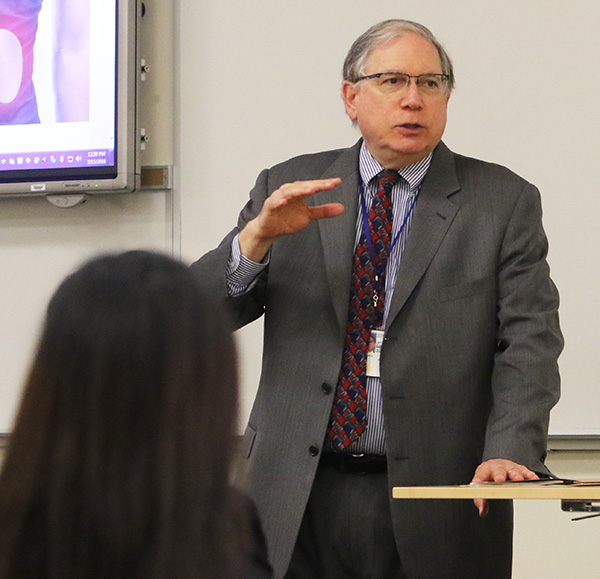 Science has become a team sport. Work together.
Mentors come in all shapes and sizes. Look for mentors everywhere.
Don't be so stubborn and don't reinvent the wheel. Seek out expert advice.
Science is an international sport. And humor can be a great tool to cross the boundaries, as long as the joke is on you.
Use experiments of nature to guide your research.
Don't be seduced by your own voice or ideas. Step back and know that you're not the be-all end-all.
Know what's good and aim for it.
Take the path that offers the most options. And don't be afraid to fail.
You don't have to be the smartest person in the room to succeed, just make sure you're always in a room with smart people.
Be a mensch (a Yiddish term for 'good, honorable person'). Offer help to others without the expectations of something in return.