Science News writer wins AIP award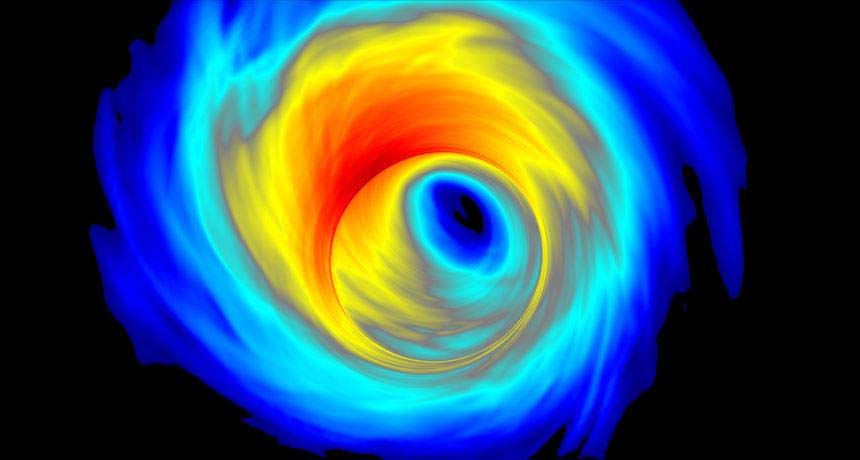 Science News physics writer Andrew Grant won the American Institute of Physics' 2015 prize in the Science Writing — Articles category for "The mysterious boundary," his feature about what happens at the entrance to a black hole.
Grant's win marks the third year in a row that AIP has honored Science News writers with this science communication award. Contributing correspondent Alexandra Witze earned the prize in 2014 for her feature "Spinning the core," and managing editor Tom Siegfried won in 2013 for his essay on the discovery of the Higgs boson, "Nature's secrets foretold."
From the press release:
Grant's story delves into the physics of black holes — specifically, what happens when something falls into one. The members of the award committee that selected the story praised the way it handled a hotly-debated open question, comparing the evidence for and against different weighty theories while maintaining a lighthearted tone.
Grant, they wrote, "deftly conveys the complex evolution of physicists' understanding of what happens to objects entering a black hole, and accurately and compellingly describes the current debate about this contentious and still-unresolved topic in a way that engages the reader with enough detail to be engaging but not overwhelming."