Science News Digital Director selected to participate in the Poynter Leadership Academy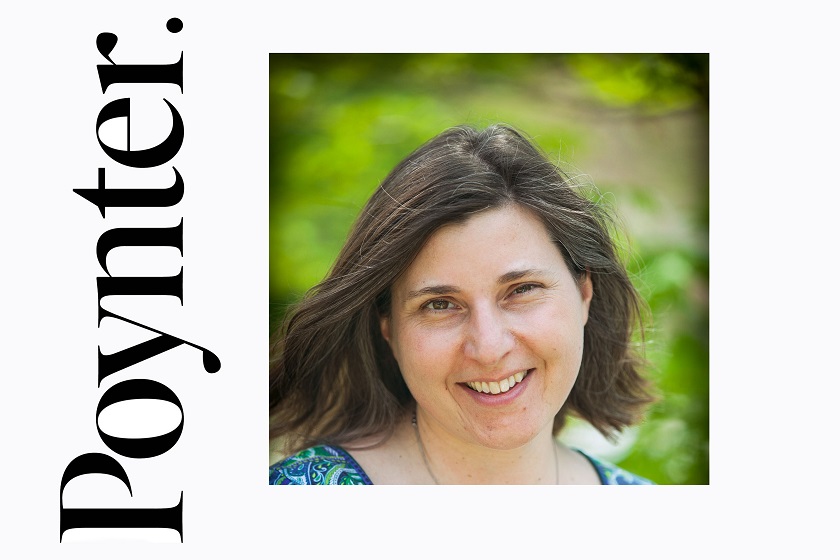 Science News' Digital Director Kate Travis has been selected to participate in the spring cohort of the Poynter Institute's Leadership Academy for Women in Digital Media. The Poynter Institute is a global leader in journalism education. This is the sixth year the organization has offered this highly competitive leadership training.
"It's an honor to be selected to participate in a program that, from its inception, has been so in demand," Travis says. "I'm looking forward to learning from the faculty and participants, and developing skills and resources I can bring back and share with my colleagues to make sure Science News stays competitive in the digital news environment."
Kate is one of 90 women selected from a pool of more than 400 applicants who are pioneers in digital media who have demonstrated an aptitude for leadership through current projects and references. She was selected by a committee of program graduates, with an emphasis to ensure diversity across ethnicity, geography, technology platforms, organization size and skill sets.
 "Women are half the population, but newsroom leaders aren't even close to 50 percent women. This can create a deficit in reporting because an important perspective is missing in top-level decision-making," said Doris Truong, Poynter director of training and diversity. "It's a privilege for Poynter to train classes of these top-notch journalists who will continue to rise in our industry. The time they spend with us gives them the confidence to push for important initiatives when they get home, including shining a spotlight on untold stories in the community."
This is the first year Poynter will offer three academies, each with 30 participants. Kate will attend the spring class, which will take place in April.
During Poynter's weeklong program, Kate will receive one-on-one career coaching from top media executives, learn practical advice on navigating newsroom culture and gain a deep understanding of what it takes to successfully lead today's digital news organizations.