Rekindling the science connection: Society alumni gather at Signature Alumni Event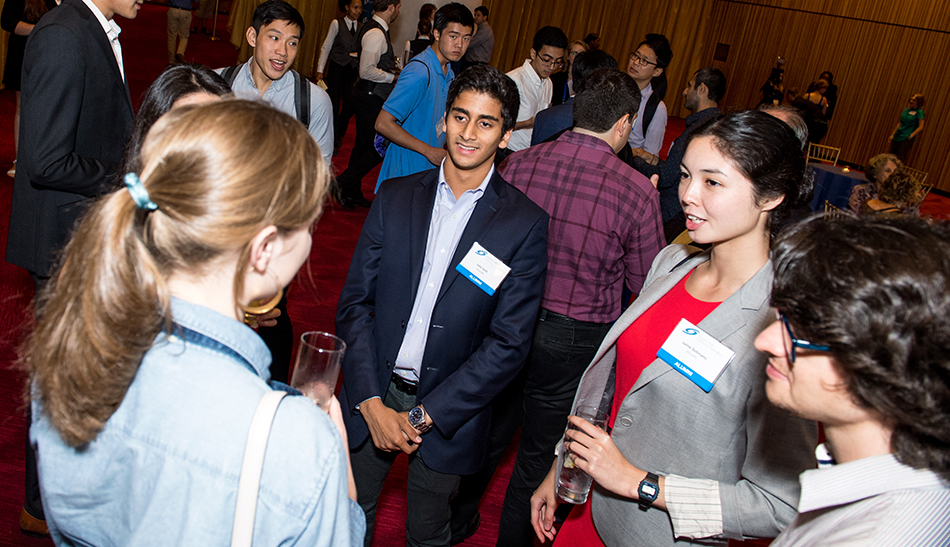 "I think so many of us who have gotten into science – what hooked us – was a hands-on experience. Doing science. Tinkering, fooling around, doing a science project. Seeing something happen," said George Yancopoulos, Chief Scientific Officer at Regeneron, which now sponsors the Science Talent Search. George expressed the importance of getting hooked on science during a panel discussion at the Society for Science & the Public's Signature Alumni Event at Jazz at Lincoln Center in New York on September 17.
We want to make sure that the next young generation get hooked on science.
Over 120 alumni and friends of the Society attended the event, which featured two alumni panels on the value of science research in solving society's most critical challenges, a flute performance by Society alumna Sara Kornfeld Simpson, and time to network.
"I think any of us who have experienced getting hooked on science recognize how powerful that is," George said. "And we want to make sure that the next young generation of people who have this power within them to change the world can maybe get hooked on science in the most powerful way, doing science itself. This is why we're such big supporters of not only STEM education but science projects and programs like the Science Talent Search. These are the things that get kids hooked."
Society alumna Sara Kornfeld Simpson performed the flute at the event. Read more about Sara's intertwined interests in neuroscience and music.