Regional Award Information Distributed to Society-Affiliated Fairs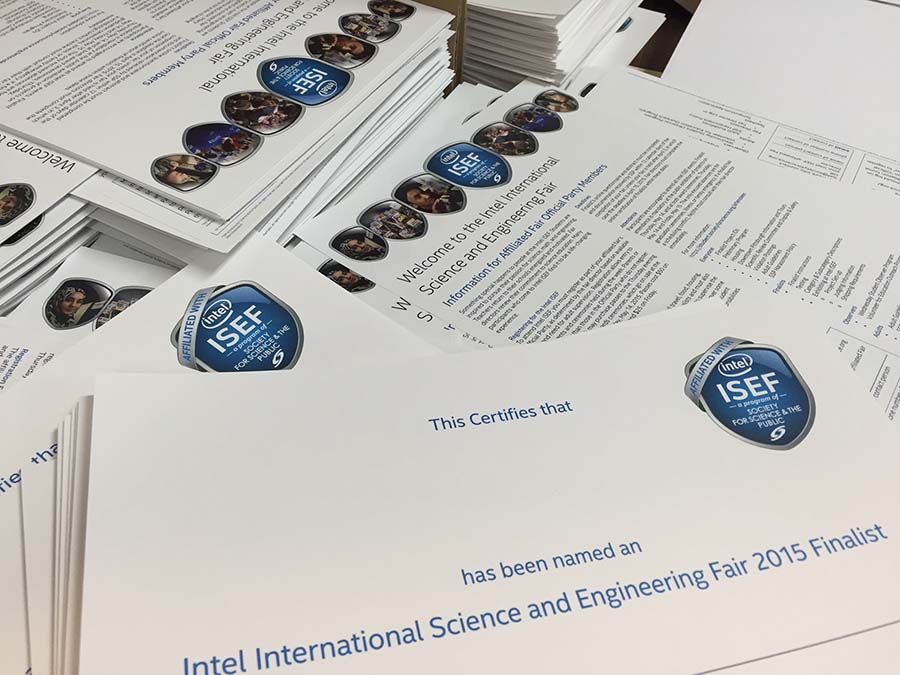 Society staff recently packaged and mailed out the Regional Award packets for each Society-affiliated science fair, both domestic and international. These packets include certificates, medals, or other recognition provided by Regional Award Organizations (RAOs). These materials, along with the criteria each organization wants used in selecting award recipients, are distributed to the more than 460 regional, state, and national science fairs around the world affiliated with the Society.
This year's participating regional award organizations include:
American Meteorological Society
American Psychological Association
ASM Materials Education Foundation
Association for Women Geoscientists
ASU Walton Sustainability Solutions Initiatives
Intel Excellence in Computer Science
MU Alpha Theta
National Oceanic and Atmospheric Administration
Office of Naval Research (U.S. Navy/ U.S. Marine Corps)
Ricoh Americas Corporation
Society for In Vitro Biology
Stockholm Junior Water Prize
U.S. Air Force
U.S. Metric Association
U.S. Public Health Service
Yale Science and Engineering Association
Are you an organization interested in offering awards to young scientists and engineers? Contact Diane Rashid for information about this and other award opportunities at the Society's educational competitions.