Regeneron STS 2020 will go virtual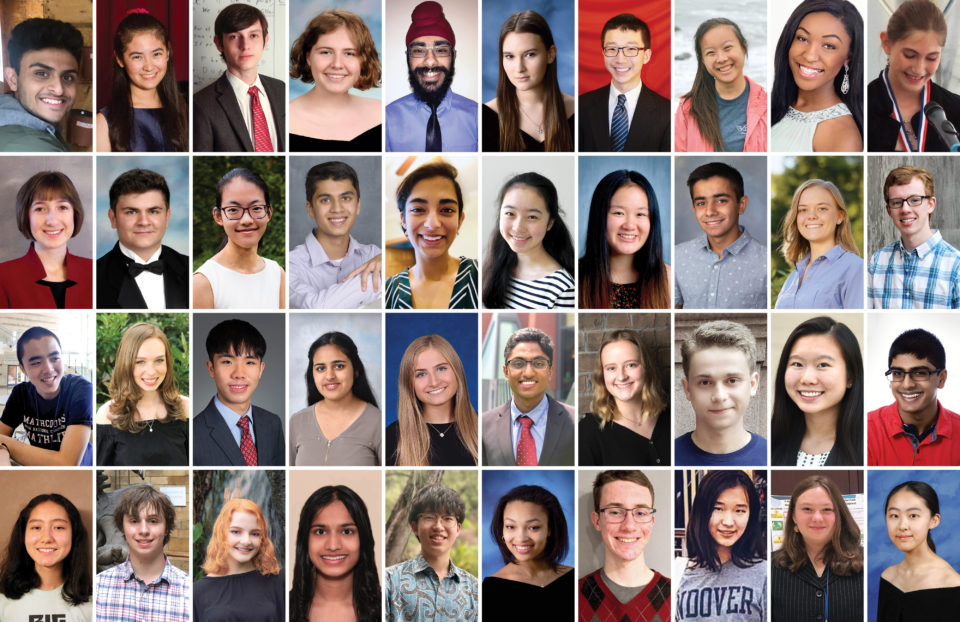 For the first time in its 78-year history, the Regeneron Science Talent Search will take place virtually, in order to keep finalists and their families safe during the ongoing coronavirus pandemic. The competition was postponed from its original date in March. During the week of July 21-29, 2020, 40 high school seniors from across the country will gather online to compete for more than $1.8 million in awards and be recognized as the nation's most promising young scientists.
Finalists' research projects include:
An AI algorithm to identify toxic language, often a method of cyberbullying, without over-censoring the discussions.
A deep learning computer vision model that may help detect the presence of guns, knives and blood in streaming videos within milliseconds.
A methodology to examine a nationwide database of hospitalization data to explore the cost effectiveness of two different surgical techniques for appendectomies in children.
Robots modeled after earthworms that would be able to move through narrow passages to assist with disaster relief.
For a full list of the 2020 finalists and to learn more about their projects, visit: https://www.societyforscience.org/regeneron-sts/2020-finalists/.
"This year's finalists are not only scientific leaders and innovators, but also activists and pioneers," said Maya Ajmera, President and CEO of Society for Science & the Public and Publisher of Science News. "These young scientists are living through the greatest epidemiological event in living memory, and have been resilient in the face of the changing world and what it means for their immediate future. They recognize the power science has to spark conversation and influence our world's most pressing issues and we're excited to share their new ideas with the public." While participating in the virtual competition, finalists will undergo a rigorous virtual judging process and interact with leading scientists. Winners will be announced during a live-streamed, virtual awards ceremony, which will be open for media and public viewing.
More information about the Public Exhibition of the finalists' research projects and the winners award ceremony can be found here.