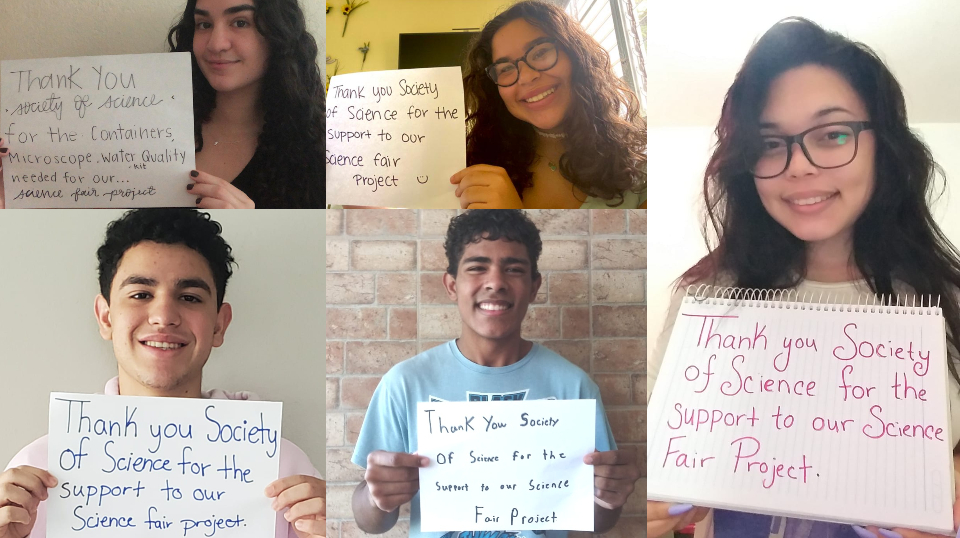 As an educator in Puerto Rico, Yajaira Torres-De Jesús is no stranger to challenges. In the 15 years she's spent teaching at Colegio Rosa Bell in Guaynabo, the island has endured devastating natural disasters like hurricanes and earthquakes. The COVID-19 pandemic posed new difficulties for Yajaira and her students, but she has found ways to keep them engaged in science research with help from the Society for Science as a 2020 Society Advocate and STEM Research Grant recipient.
"Teaching the past few years has not been easy," Yajaira reflected. "My administration has not hesitated to make the necessary changes and remains resilient despite the adversities that we have faced. We have continued our educational work, virtually, without major interruptions."
Drawing on resources available within her school community is one of the hallmarks of her role as a Culture-Shift Advocate. As part of her efforts to transform her school into a bustling STEM-focused center, Yajaira mentors a cohort of more than 60 students from grades seven to 12. With the new challenges brought on by the public health crisis, Yajaira has been working closely with school faculty to come up with lab access guidelines that would enable students to complete their research safely. Additionally, she has redesigned her lesson plans so that students can use materials readily available in their homes.
The take-home kits she received as a STEM Research grantee are supporting her students' research projects spanning subjects like computer science, biology and chemistry. "Materials that were impossible to acquire, due to budget limitations, I've been able to obtain thanks to the Society. For our students, these kits mean there will always be help as they continue to pursue science," she said. Yajaira has seen firsthand how having equipment like Foldscopes, Arduino kits, weather sensors and motion cameras can foster confidence in her students and allow them to develop the skills they need to excel in STEM fields. "They serve as examples for their peers, obtain scholarships and participate in internships," she added. Their experiences from entering science research competitions also sharpen their writing, presentation and planning abilities.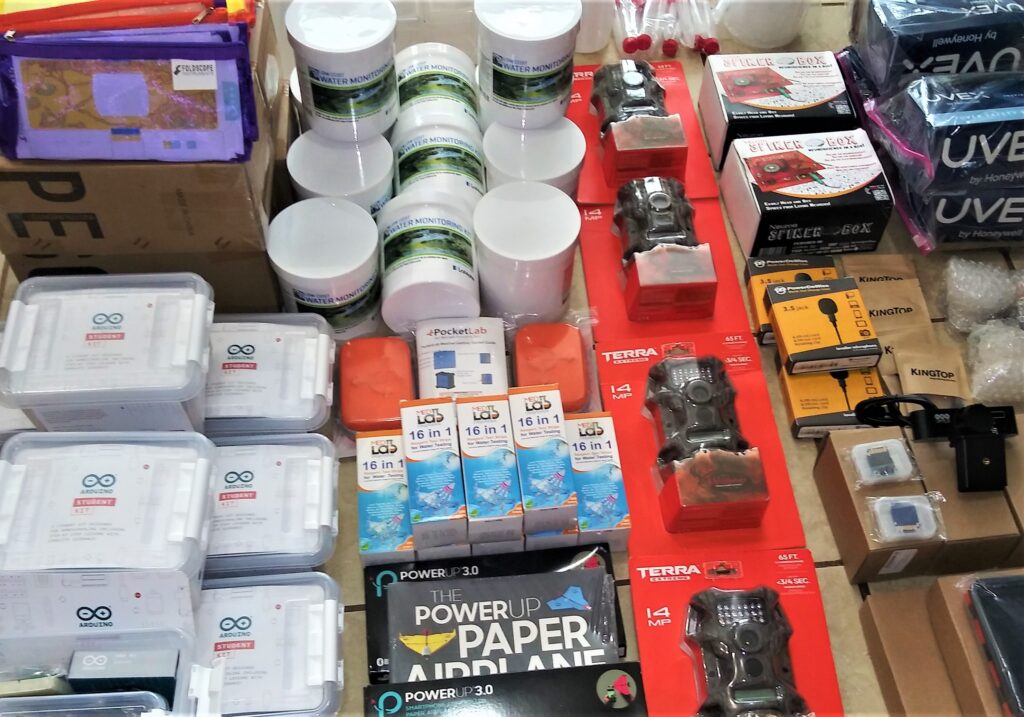 While Yajaira is currently focused on making sure her mentees finish their research projects and submit their work to competitions in a timely manner, she is also deeply invested in getting more students involved in science. She has successfully convinced her school administration to add an agriculture elective course and even took the first steps toward creating an FFA Agricultural Research Chapter for private schools in Puerto Rico.
One of Yajaira's greatest joys is seeing students beam with excitement when they tackle a difficult problem in the lab, finish their poster board or win an award from a science fair. "There is no better pay than watching them grow and knowing that you contributed to their love of STEM." As a Society Advocate, Yajaira will keep seeking ways to ignite a passion for science in her classroom and beyond, no matter what the future holds.
The 2022 Advocate Program application is now open through March 6, 2022. Apply today!