Power tools and computer programming help increase girls' confidence in STEM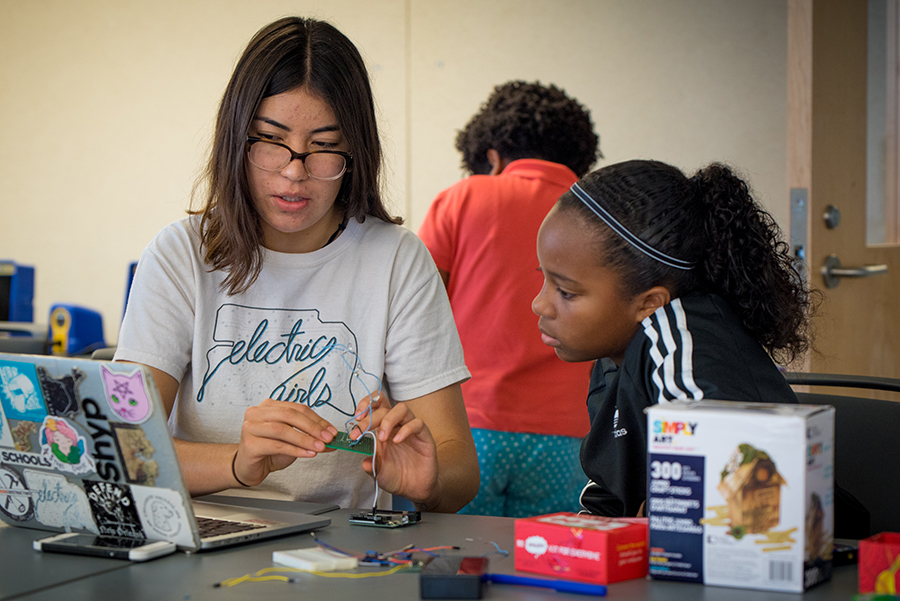 In New Orleans, one nonprofit is inspiring the next generation of engineers with after-school programs and summer camps — with a focus on girl power. A STEM Action Grant from the Society for Science & the Public is helping to make that possible.
---
Learn more about the STEM Action Grant Program.
---
Electric Girls uses technology to help girls in New Orleans between the ages of five and sixteen become leaders and role models. Through programs that teach girls skills in electronics and computer programming, participants learn how to develop their own projects and prototypes. Lessons focused on building circuits, using power tools, and soldering help girls become more confident in STEM.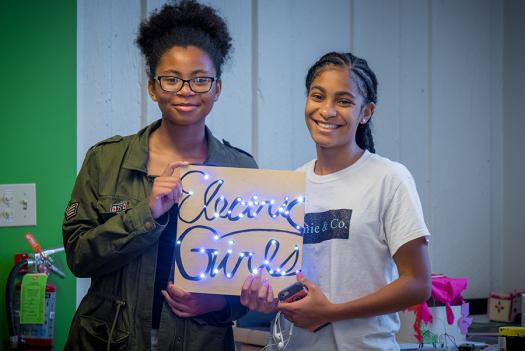 Increasing female participation in STEM is something Electric Girls founder Flor Serna is passionate about. As an audio engineering student, Flor faced discrimination and gender bias. She decided to launch Electric Girls as a response to her experiences.
Thanks to the Society for Science & the Public STEM Action Grant, which provides funding to innovative nonprofits working to promote STEM in their communities, Electric Girls was able to expand programming to ten additional schools in the past year — a large increase from just two schools the previous semester.
"The STEM Action Grant helped Electric Girls inform, educate and inspire hundreds of New Orleans girls from low-income backgrounds to recognize their own skills in electronics and computer programming," Flor said.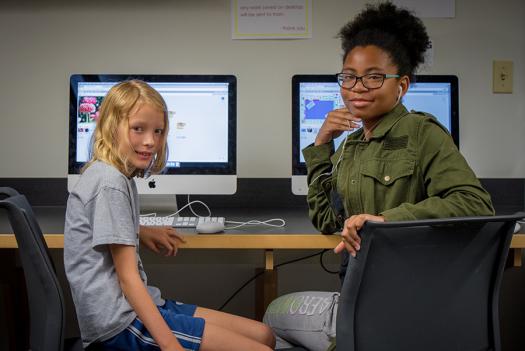 The grant allowed Electric Girls to purchase materials that made these after-school programs free for schools and families.
According to Flor, girls expressed a higher interest in pursuing engineering and expressed that they felt better about their skills in technology after participating in the program. All of the participants also reported being able to solder a simple circuit proficiently.
Before the program, Flor said many of the girls were very shy and were afraid to speak at all. But after the program, they had built close relationships with the instructors and showed a lot of confidence.
Parents approve of the program as well. As one parent said: "I liked that my daughter was exposed to things she hasn't been exposed to before and that she came away with more confidence than she had about her ability to do these kind of things."
Electric Girls participants also gain confidence by earning badges whenever they learn new skills and demonstrate acts of kindness and leadership. After completing one program, girls also have the opportunity to become Electric Girls mentors, serving as role models for younger girls. Through mentorship and collaboration, this organization gives girls the critical skills they need to become future STEM leaders.
The Society is proud to support organizations like Electric Girls that aim to increase participation of underrepresented populations in STEM fields.