Paying it forward as an Intel ISEF Judge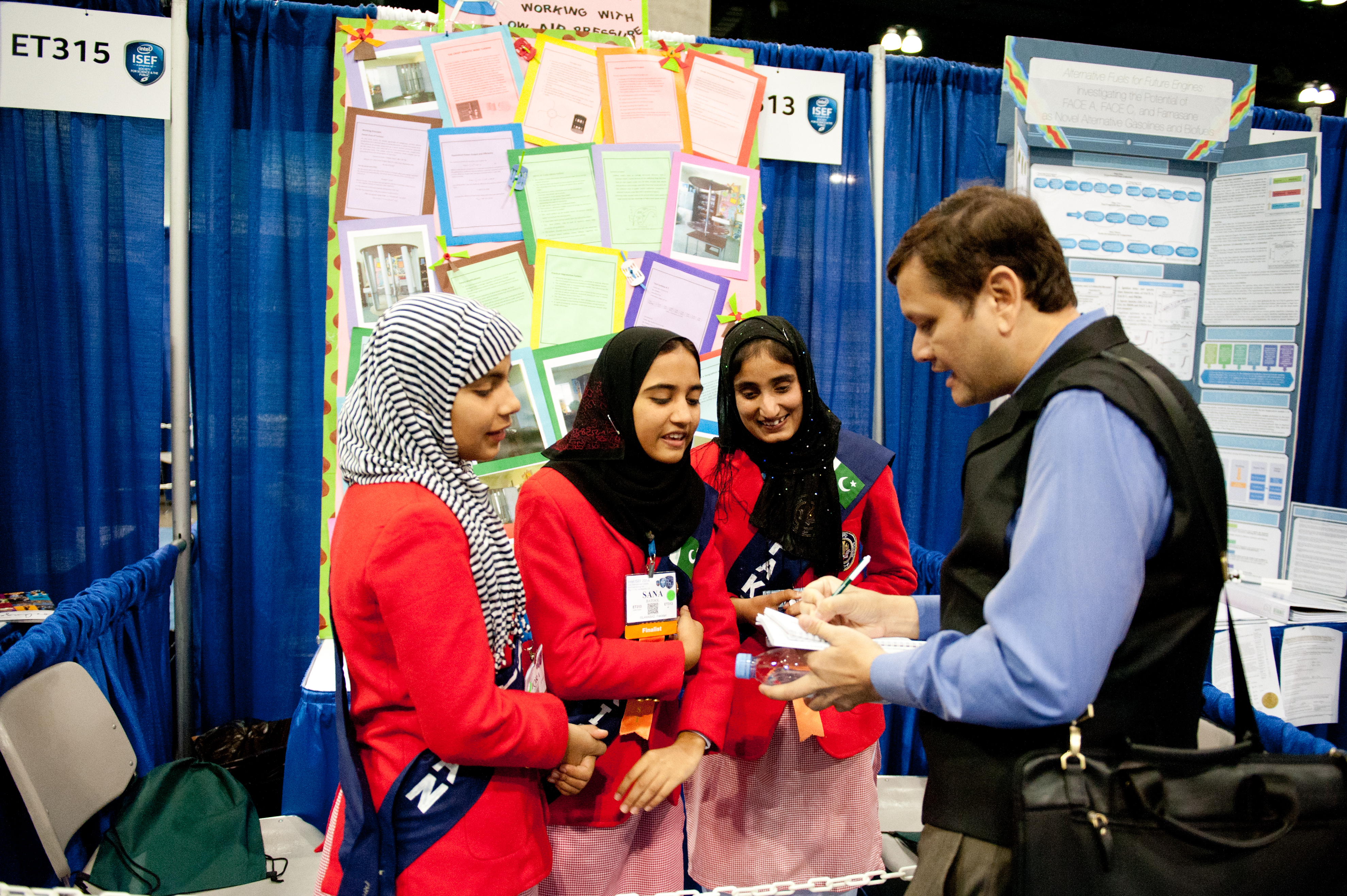 Without volunteers, the Society for Science & the Public could not successfully run science competitions for students. We rely heavily on experts in various fields to step up as volunteers to judge student reserach projects. As a father of two Intel ISEF alumni, Thomas Conroy, a mechanical engineer and two-time Intel ISEF judge, shared with us why judging in science fairs is worthwhile for him.
---
I've never had anyone ask why I judge at science fairs, but I have often wondered on my own. At first, there was a feeling of paying it forward since my kids have benefited so dramatically from their participation in different fairs.
They each learned and exercised the professional skills needed to compete on an international scale.  The experience helped propel them in the fields of medicine, engineering, and as a professional soldier. The feeling of wanting to pay it forward got me to Intel ISEF, but what kept me going year-after-year is different.
My continuing compulsion is best described by recounting the year I chaperoned our local team to the Los Angeles Intel ISEF.  The news in early 2011 wasn't good, Egypt and Libya were in chaos, the Fukushima disaster occurred, and the Steelers were defeated in the Super Bowl — I was getting a feeling that the world was spinning out of control.
As the Pittsburgh Team assembled and I interacted with these young students, I quickly realized that there really is hope that we can solve at least some of the world problems. These were high school kids who were identifying cures for cancer, developing methods for intensive care patients and disabled people to better communicate, and cleaning up from previous industrial expansion.
I enjoyed exploring Los Angeles and Hollywood with the students — I felt as if I was communicating with peers, not high school students. And although they're all driven to excel, they were still very eager to meet the other participants at the Pin Exchange event or other "non-work" related programs. During our final dinner together, I told them they had restored my hope in the future and I was proud to have spent that week with them.
The time I spend at Intel ISEF and the local Pittsburgh Fair is my small contribution to the development of our future.