Overcoming obstacles on the road to Intel ISEF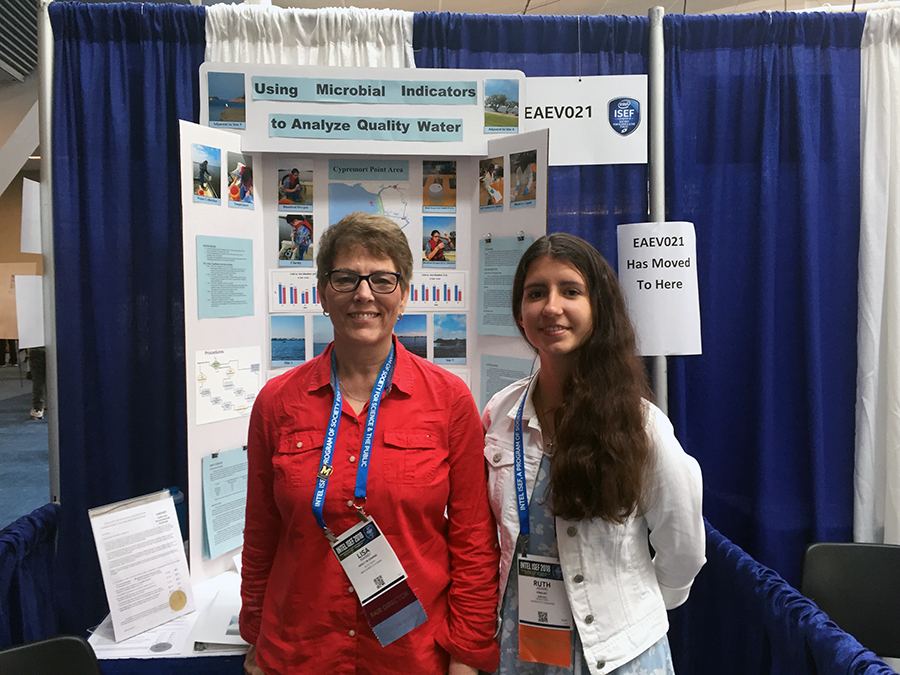 After Lisa Ranney's son competed at the Intel International Science and Engineering Fair (ISEF 1999), she began encouraging other students to attend. As a science and math teacher, she is all about promoting STEM. But it wasn't until she learned about the Society for Science & the Public's Outreach and Equity Programs that she began promoting science fair participation to underserved and underrepresented students.
Lisa, a teacher at Ovey Comeaux High School in Lafayette, Louisiana, was a participant in the Society's Advocate Grant Program for two years. Through this program, she helped inspire underserved students to conduct science research and enter their projects into science fairs.
I wouldn't have been able to do it without her.
While she has successfully instilled a love of STEM in numerous students, it wasn't always easy. With the school bus being the only form of transportation, several students were unable to ever stay after school to complete research. Due to this challenge, project research had to be completed during lunch or over the phone. One student lacked a computer at home and rode the bus to the public library regularly to collect data for their project.
When it comes to conducting science research and participating in science fairs, purchasing a display board, staying after school, and doing research online is almost always a necessity. But students who don't have internet access at home, can't afford to buy supplies, or whose parents are unable to pick them up from school often miss out.
Lisa has made it her goal to help her students overcome barriers like these so they have the opportunity participate in science fairs. She has been pretty successful so far. After all, this year, two of her students, Ruth Adams and Zachary Kurowski, made it to the ultimate science fair—Intel ISEF in Pittsburgh.
"It's incredible that we have people here because our school is not known as a science and tech school," Lisa said. "But I keep pushing for every school in our district to participate in science fairs."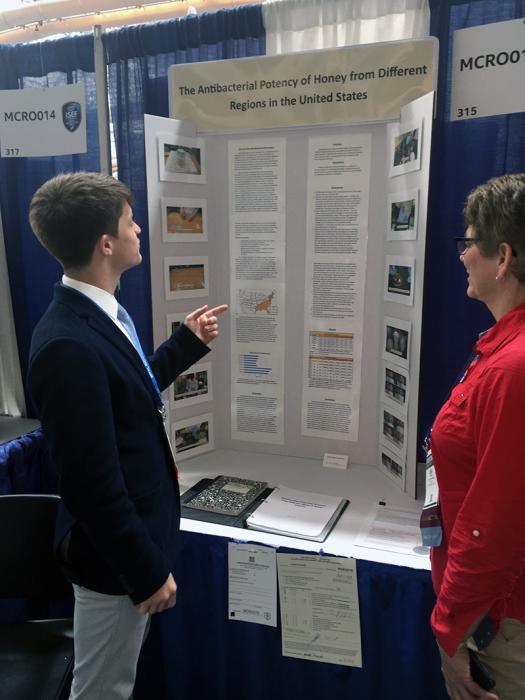 Because there has been a high amount of bacteria at beaches throughout Louisiana, Lisa's student, Ruth decided to investigate the causes behind this at a local beach. In her project, titled "Using Microbial Indicators to Analyze Water Quality at Cypremort Point Beach," Ruth explained where the bacteria was coming from. She collected and tested water from five sites.
Ruth noted that she particularly enjoyed learning from other students and her judge at Intel ISEF.
"Science fairs are important because they start making the juices in your brain flow," Ruth said.
She says Lisa helped her with her research and helped her overcome obstacles.
"She gave me the equipment I needed to research, ideas for how to formulate my display to make it more readable for the public," Ruth said.
In his project, Zachary tested the antimicrobial properties of honeys from different regions in the United States. Although he initially started his project due to a class requirement, Zachary said he grew to love conducting science research and experiments.
"Once I started going, it got the ball moving. I just kept going and going and I was having fun. It was a great experience," he said. "I love being in the lab. Now writing the report, that's a different story."
I love being in the lab.
As a mentor, Lisa encourages her students to complete their projects, even when challenges arise.
"Ms. Ranney was there supporting me every step of the way. I wouldn't have been able to do it without her," Zachary said.