October 1 is #Give2Science Day!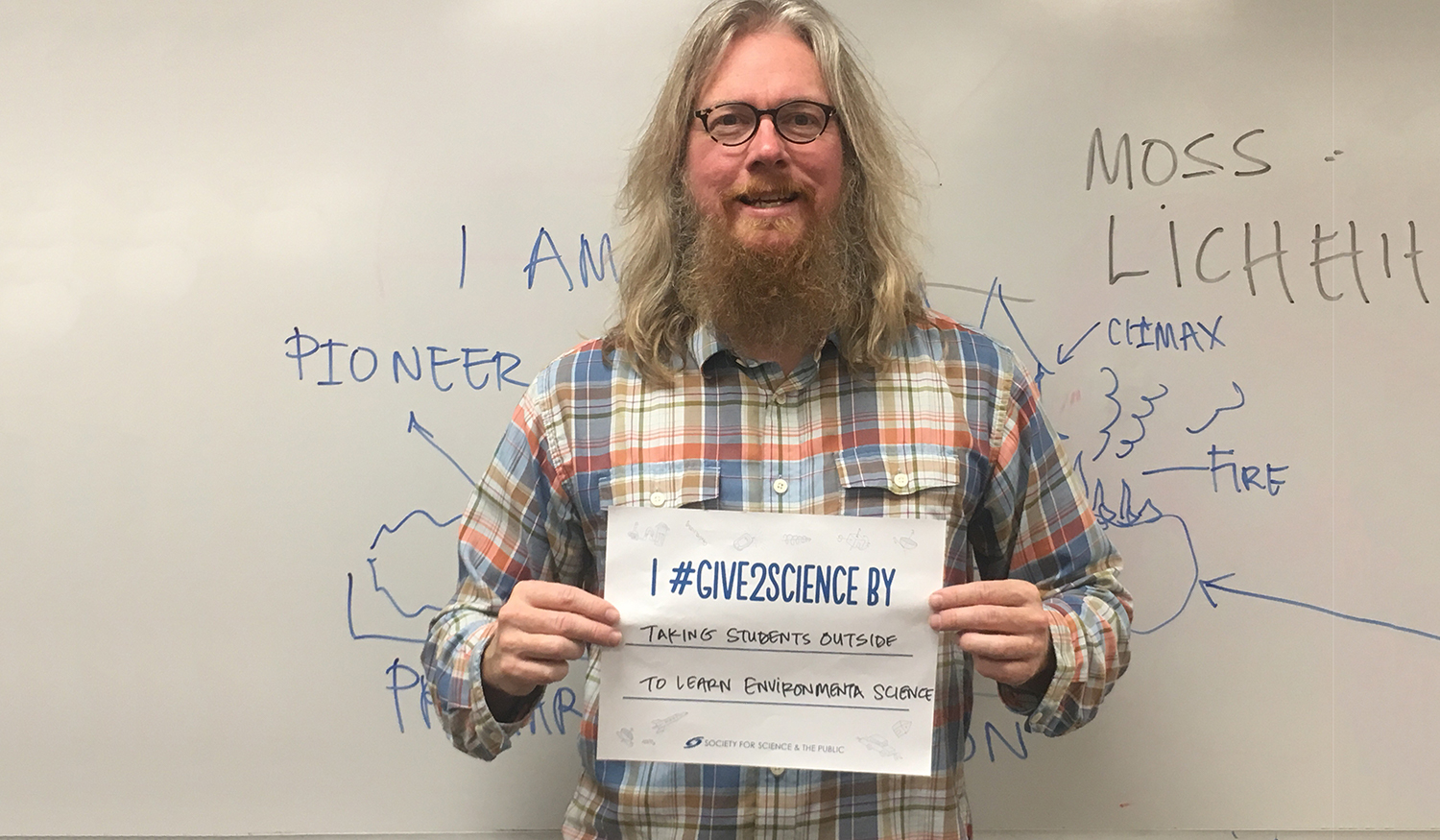 "My students actually like reading Science News because the articles are current and very readable. I appreciate knowing that I will be giving them content that is peer reviewed and accessible," shared Jabin Burnworth, who teaches Biology, Anatomy & Physiology and AP Environmental Science.
Jabin participates in Science News in High Schools, a program launched three years ago to increase science literacy across the U.S. To date, the program, which brings Science News into the classroom, has provided more than 4.3 million students and 15,000 educators with access to the latest science journalism. In learning about the latest scientific discoveries, students have made some of their own along the way.
Beyond helping students become more interested and proficient in science, Science News in High Schools has benefited teachers as well. Jabin noted that that his students "have used the magazine as a resource for research papers in other classes too."
Jabin finds the complimentary educator guides that come with Science News in High Schools to be particularly helpful. "The activities and questions are well written and useful for generating lively discussions. They save me time while planning my weekly lessons," he explained.
Jabin also sees Science News as a valuable professional asset. "I can't subscribe to all the major journals and I don't have a lot of time to search for recent articles. Science News keeps me up-to-date. I love everything about this program," Jabin expressed.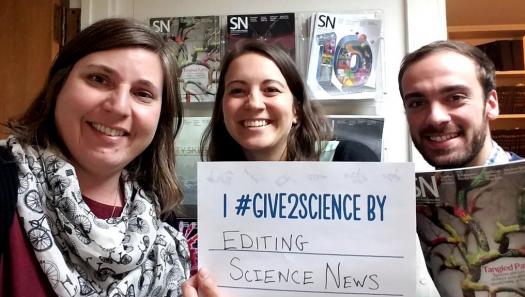 To expand Science News in High Schools, the Society is launching a special Give to Science Day campaign on October 1, 2018. Money from the campaign will help the Society reach an additional 60,000 students in 80 high schools. We've set a goal of raising a total of $40,000, and Society Board of Trustees member Christy Burton, a strong supporter, has already donated $20,000.
"I am inspired by the Society's work in engaging young people—especially those in underserved communities—in science, technology, engineering and math," she praised. The Society wants to provide every high school student in America with access to Science News and Give to Science Day is part of the effort to achieve that vision.
So on October 1, visit givetoscience to help the Society meet its challenge and share how you #Give2Science!
(We're also challenging people to share on social media how they #Give2Science. Download this sign, share how you #Give2Science and post your pic online using the #Give2Science hashtag.)