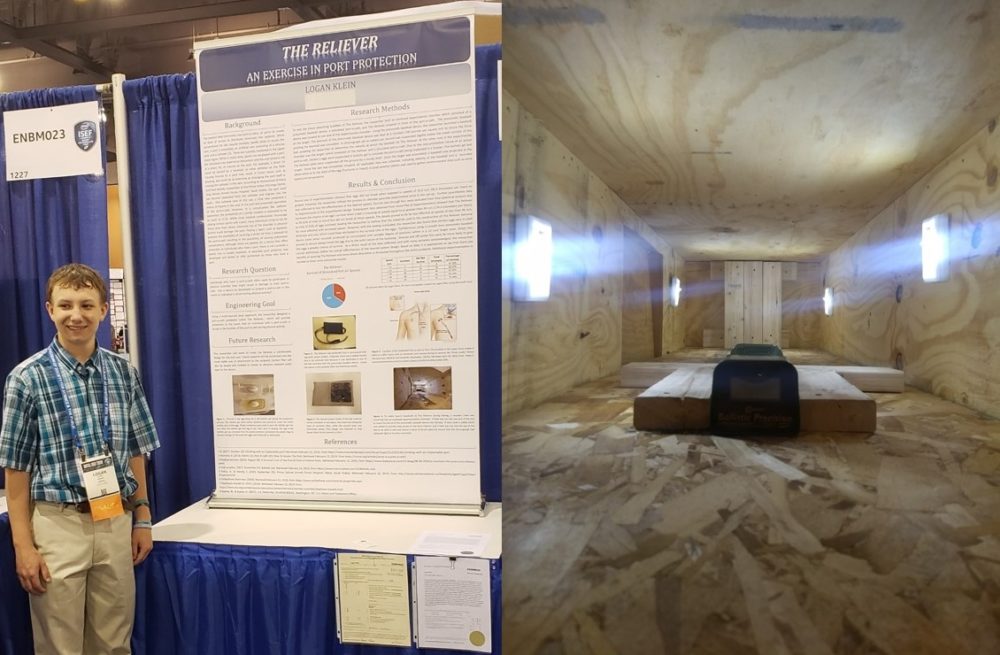 The Society is committed to investing in the next generation of young STEM talent, and one way it does this is through its STEM Research Grant Program. The program supports educators who are implementing fresh and innovative teaching methods to inspire students to pursue original STEM research projects. We recently caught up with 2019 grantee, Amy Melby, who has taught science at Yuma High School in Yuma, Colorado for the last 12 years. The $4,000 STEM Research Grant allowed Amy to purchase new equipment—an autoclave, a chronograph and an iPad. One of her students, Logan Klein, made use of them for his research and went on to compete at the International Science and Engineering Fair (ISEF) this past May. Read more about how the STEM Research Grant not only supported Amy's teaching ambitions, but also drew Logan into the world of science.
With the STEM Research Grant, what changes have you noticed in the types of science projects your students can now pursue?
My students are excited that they have the opportunity to do science with quality scientific equipment. I am anticipating my new students will be selecting basic projects and that I'll be able to guide them to develop more advanced projects. I am excited for when students say 'I wish I could do that,' and now I can say, 'Yes you can do that and here's the equipment you need!'
For other teachers working with limited resources, what is your advice to them?
Some of the greatest resources are right in your own community. Having students travel to labs is often a challenge due to lack of money, location or time restraints. Try your local hospital. Our hospital lab welcomed us with open arms! They were excited to have one of my students use their facility. There are also other business and agencies that may be engaged in STEM fields that can provide resources as well.
You can even use social media to find equipment. You never know who just happens to have what your students need or are willing to let you borrow. I would also make friends with science teachers in neighboring towns and schools.
Lastly, let the community know what you do in your class. This could be via a Facebook page or submitting a picture of students doing a lab to your local paper. Sometimes there can be grants or trusts that fund improvement projects around the community, so why not equipment for your students?
When you face difficulties in the classroom, what keeps you inspired and motivated to forge ahead?
My students—both present and former. They understand how hard I work to provide opportunities for them. I also keep thank you notes and emails I have received over the years. On really tough days when I think to myself 'why do I do this?', I read through them. It's not always easy, but so gratifying when you know you made a difference.
What can you tell us about Logan, a student of yours who competed at ISEF this year in Phoenix?
For his project, "The Reliever: An Exercise in Port Protection," Logan developed a device to protect people with a port-a-cath (port). A port is used to easily inject medications, but creates a protruding bump under the skin that can be agitated by certain physical activities, like pitching a baseball. Logan's research was inspired by his friend who was diagnosed with cancer. His device, was designed to be comfortably worn for extended periods of time and create an impact-resistant surface to protect the port.
As a senior, he started the project and worked on it for a couple of weeks. While other students were wrapping up, analyzing data and getting their posters printed, Logan had barely begun. And then a bombshell…his friend's cancer diagnosis. A week later he came to me and asked if he could switch projects. I looked at him and said, "we have less than four weeks before regionals, what do you want to do?" He worked day and night—every bit of free time he dedicated to his project. Logan was surprised when his name was called as a qualifier for the state competition, and then for ISEF, utter disbelief! He knew his project was unlikely to win at ISEF, but he fully embraced the opportunity.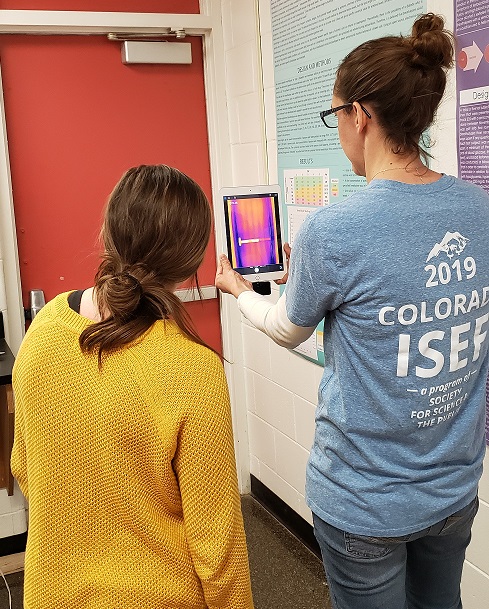 In a written class evaluation reflecting on his research experience, Logan wrote "I would have never thought that my life would have taken a turn to science like it did."
The Society's STEM Research Grant made this pivotal moment possible, enabling Amy to purchase the equipment needed to support Logan's scientific pursuits all the way to ISEF 2019 and, possibly, beyond.