Middle schooler invents a new rotary nightstand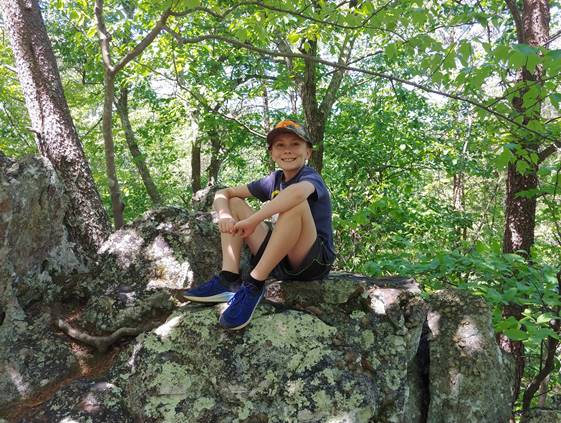 Last year, The Lemelson Foundation gave $100 awards to outstanding young inventors in Society Affiliate Fairs with middle school participants around the country. This is the second year of a three-year grant where young innovators will be recognized. The prize was especially created to reward young inventors whose projects exemplify the ideals of inventive thinking by identifying challenges in their communities and creating solutions that will improve lives.
Charles Brown, a middle school student at Concord Lake STEAM Academy in North Carolina has a lofted bed, but was disappointed to find out that there weren't any options for him to keep his alarm clock, water and books near his bedside. Faced with a challenge, Charles invented a new kind of nightstand: a rotary nightstand for loft or bunk beds, which earned him the Lemelson Early Inventor Prize at the UNC Charlotte NC Science & Engineering Fair.
Charles's nightstand has four platforms that revolve around a center point and can hang off the rail of the loft or bunk bed. He chose a rotary design because the loft bed nightstands he found on the market were too small to hold all the items he wanted nearby or were in the way when standing next to any bed.
Charles developed a prototype made of metal, using computer-aided design (CAD) and a waterjet machine. According to Charles, the most difficult part of the invention process was finding ways to reduce the weight of his prototype. "Since I made my prototype out of metal pieces, I had to go back to the drawing board multiple times to reduce the weight," Charles explained. "The challenge of reducing the weight was just a matter of finding ways to adjust my counterweights and reduce the amount of material used."
Charles tells the Society that he's always been interested in inventing things and even developed a self-moving hammock last year.