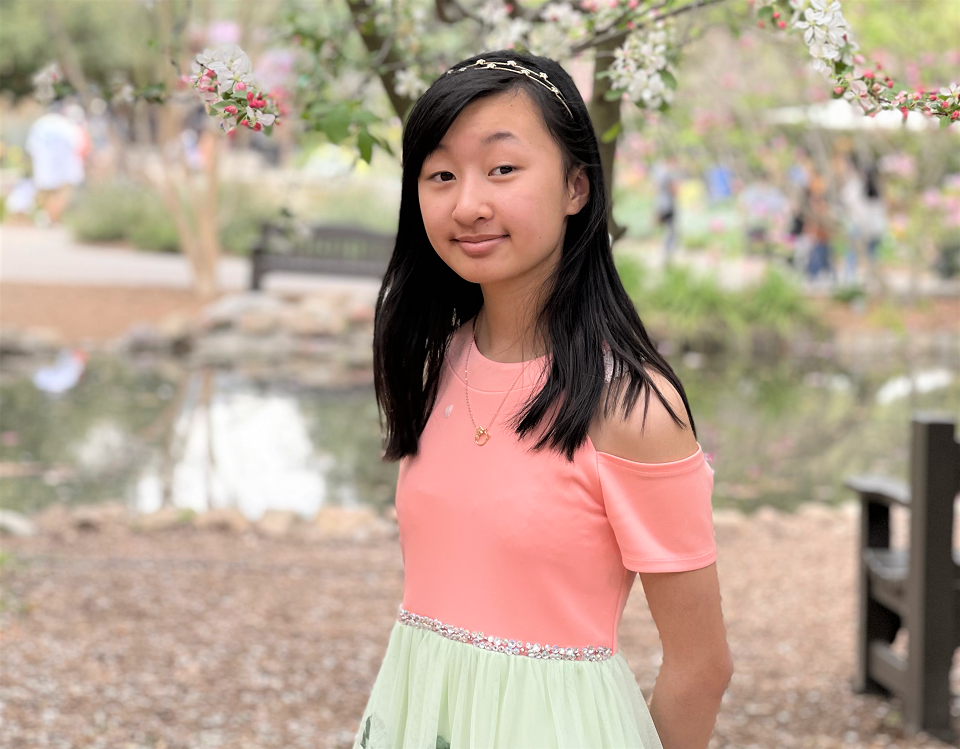 Through the Society for Science, The Lemelson Foundation gives $100 awards to outstanding young inventors in Society Affiliate Fairs around the country. This prize was especially created to reward middle school inventors whose projects exemplify the ideals of inventive thinking by identifying challenges in their communities and creating solutions that will improve lives.
Any student who walks to school is familiar with the school crossing guard – that trusted adult who ensures that traffic stops so that students can safely cross the street. Melody Yu from Irvine, California one day realized that this role was dangerous. "Whether I was running late, with large crowds of people, or even just crossing the street by myself, there was always a crossing guard ready to assist in the morning and afternoon," Melody noted. "Unlike other things around my school, like buses with emergency brakes or police officers with bulletproof vests, crossing guards had nothing to protect them."
After doing some research, Melody learned that numerous crossing guards get killed or injured each year. "I found article after article about crossing guards being killed," Melody shared.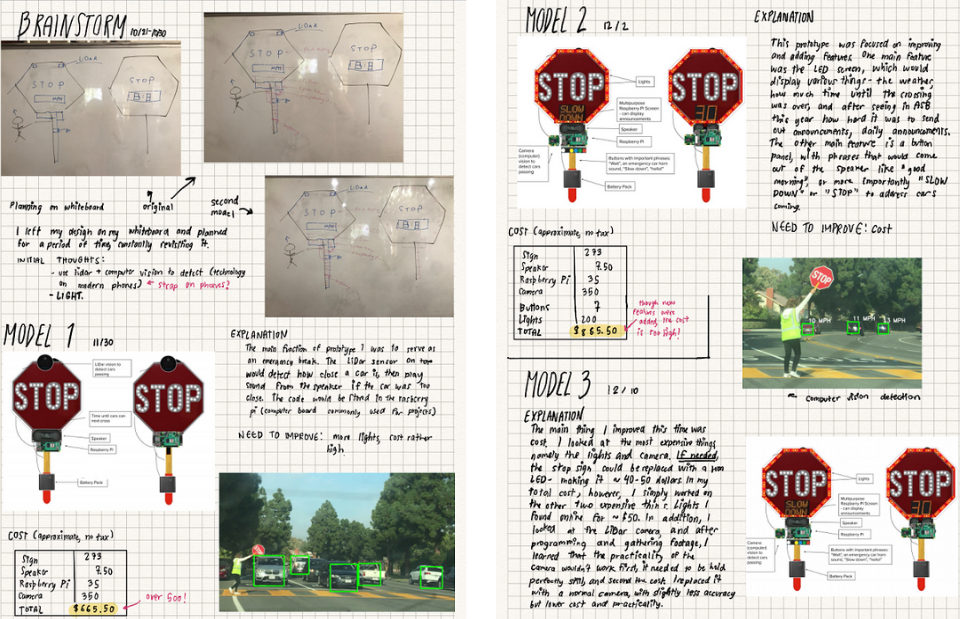 One day when sitting in a friend's Tesla, Melody noticed that the car included a screen on the dashboard displaying the approximate distance of cars and pedestrians nearby. Later, she learned that the information was provided through a technology called computer vision. "I started learning and researching this tech at home during the pandemic and even played around with Python programs and a camera. I looked at different articles and codes online to understand the basics, and was excited by the idea of applying the same technology to my project," Melody explained.
The disturbing statistics moved Melody to invent the "Smart Crossing Guard Aid," which earned her the Lemelson Early Inventor Prize at the Irvine Unified School District Fair. The Smart Crossing Guard Aid uses computer vision to detect the speed of cars, using technology to make a crossing guard's job easier and safer. Melody's design contains features like LED lights and a speaker that pairs with the computer vision to create warning sounds that play whenever cars are going too fast or potentially endangering pedestrians. Melody's invention also contains a liquid-crystal display (LCD) screen that could be programmed to display school announcements or warning messages about incoming cars speeding.
Melody reported that her favorite part of doing her research was learning to code computer vision. "It was fascinating learning about how it could be created by even a middle schooler like me," she said. "It was such a cool experience seeing how much computers could do and what I was able to accomplish with programming."
"I plan on programming a lot more in the future," Melody said. She says that winning the Lemelson Early Inventor Prize showed her that, "even a small project like mine can make an impact." She plans on conducting additional research on computer vision and artificial intelligence to expand on her project. She's even considering creating a smart crossing guard vest.