Mentoring in the summer, this Advocate goes above and beyond to help students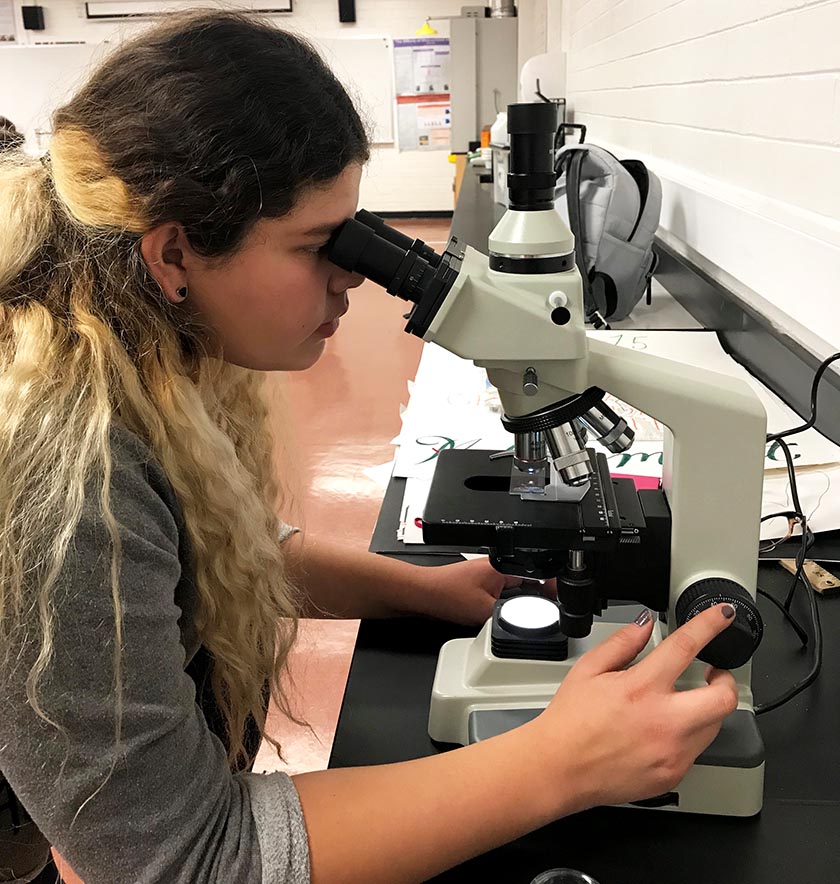 In the summer, teachers typically receive well-deserved respite. However, Charmain Brammer, a teacher at SUCCESS Academy DSU (Southern Utah Center for Computer, Engineering, and Science Students) in Saint George, Utah, comes into her school over the summer to meet with students she's mentoring, encouraging their involvement in the sciences.
Charmain works with 10th-11th grade students to develop projects for the school's science fair. She received the Society's Advocate Grant for the second year in a row, and is also serving as a Lead Advocate for the 2018-2019 school year. Lead Advocates will mentor groups of Advocates.
During the school year, Charmain sends out letters to her students inviting them to come to school during the summer to work on research projects. "It's not always the students who are recognized, it's our B students," she explained. "They were so excited, you can see smiles on their faces."
The Society staff is supporting us as teachers. It's nice to know there's a group out there that is rooting for teachers.
Charmain meets with these students in the summer and during lunch. Her research classes are composed of approximately 28 students, and during after-school or summer sessions, this reduces to 4-5 students and directed one-on-one meetings.
"The grant allows me to give more time to individual students who don't have the support at home to be successful in completing a project," she said. "That's the biggest thing the grant allows, that individualized instruction time. I don't think there's anything that can help them more than that to get into a science fair."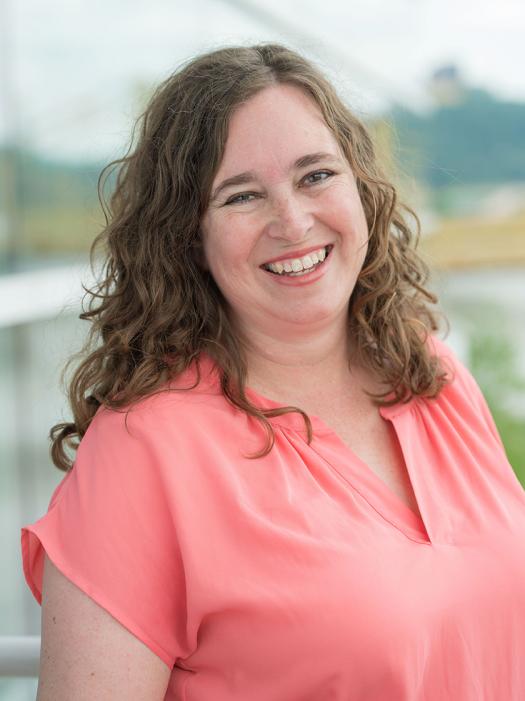 The students who have conducted science research over the summer under Charmain's mentorship have placed in several regional science fairs. Last year, one of her Advocate students made it into Intel ISEF. "That was a huge accomplishment," she said.
"It's important for people to know there's more going on than just our local sports teams," Charmain said.
The students with whom Charmain works don't always have access to resources that might encourage them into the STEM pipeline. "Quite a few of my students don't speak English as their first language in their homes," Charmain said. "So they might need extra time in going through journal articles. When they're sending emails, they may have more grammatical errors. Their ideas are good, but they need help polishing up their essays before sending them to a professional and the science fairs."
Mentoring her students in these intimate groups, Charmain has noticed their work ethic increasing.
Her 11th grade student, Tai, is an example of this. Tai refused to do presentations and would hide in the bathroom. She giggled when called on to answer a question. "Now, she's completely comfortable talking in front of a group of people. She's really overcome her fears," Charmain said.
It's important for people to know there's more going on than just our local sports team.
"Being in science fairs helps them holistically," Charmain explained. "Their experience wouldn't be the same if they weren't involved in the grant program. Their projects wouldn't have been as in depth. I don't think they would have been as proud of what they had done."
Charmain's goal as an Advocate for this year is to have students work with professionals at universities or other labs. She's building relationships with nearby universities and community colleges, finding which professors are conducting research and which ones are open to involvement with high school students.
She also wants to have students use big datasets. "After attending the Research Teachers Conference, I looked into datasets and had a student use one in his project. I'm starting to understand how they can do it," she said.
That's the biggest thing the grant allows — individualized instruction time.
The Research Teachers Conference is another Society program that brings together 200 science research teachers to Washington, D.C. for networking and best practices. "It's great that there's other teachers out there you can email if you have questions," Charmain said. "In the global world we have today, it doesn't matter if they're 1,000 miles away or in the school next to you. It's the ability to bounce ideas off of each other."
"The Society staff is supporting us as teachers," Charmain said. "It's nice to know there's a group out there that is rooting for teachers."