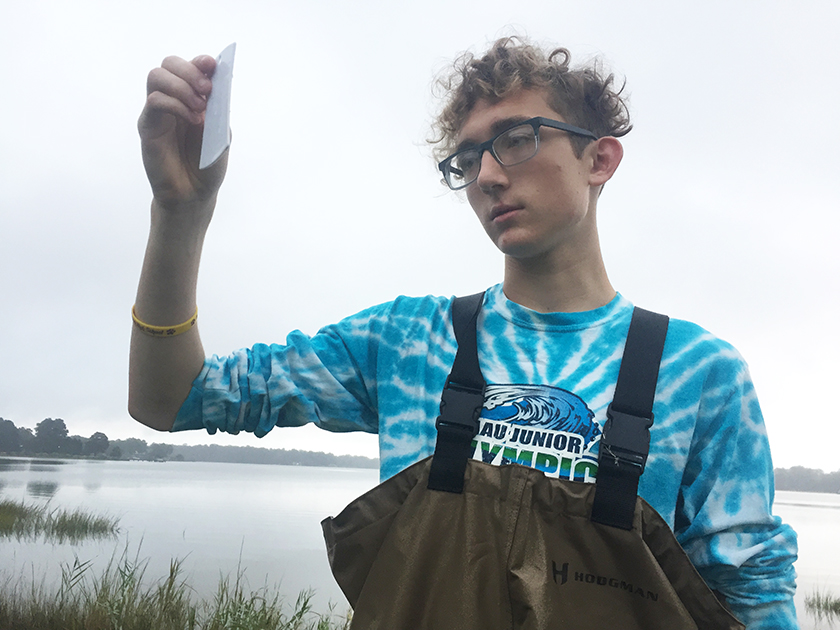 When invasive species infiltrate living shorelines, protected areas made of natural materials, including plants, sand, rocks, and even animals like oysters, the damage can be major. Healthy living shorelines and their ability to attract plants and life have been of particular interest to Jack Van Straten, a high school student from Virginia.
Jack's curiosity led him to study living shorelines plagued by invasive coastal grasses called phragmites. "It can provide erosion protection, but its root density chokes out many plant species and doesn't encourage biodiversity," he said. Jack has explored how living shorelines offer environmental diversity while shorelines ridden with invasive species do the opposite.
Jack used the quadrat mapping method of observation to compare results from a healthy living shoreline to one dominated by phragmites. A quadrat is a plot in ecology and geography that isolates an area for study. They help scientists sample plants, slow-moving animals, and aquatic organisms. Jack focused his studies in Chuckatuck Creek in Suffolk, Va., a tributary of the James River (part of the Chesapeake Bay watershed). He recorded six observations in two-week intervals over three months. "I mapped the same location for each reading, counting the number and amount of species in each," he said.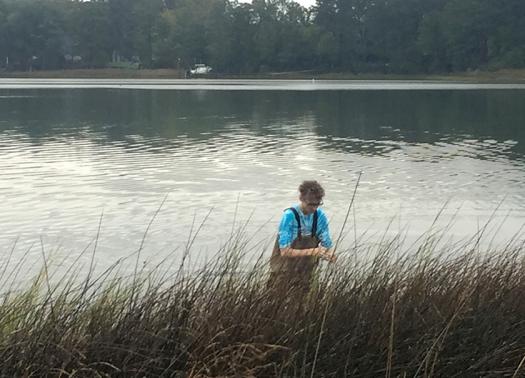 The value of living shorelines is innumerable. "An environment abundant with native grasses provides a conducive habitat for more native species," Jack explained. "The living shoreline exhibited 400 percent greater diversity of native plant and animal species in the test area compared to the infested shoreline. The invasive species crowded out all the other species in the mapped area," Jack commented. "Living shorelines are a great way for citizens who live on the water to do their part to improve our rivers and streams."
Jack's passion for environmental science is clear. However, Jack shared that having a learning disorder called dyslexia presented obstacles at times. In school, he struggled with reading and writing, but in time he realized that subjects such as science and math were easier to grasp.
"All words are pictures to me, so reading is a slower process," Jack said about his dyslexia. "For writing, I struggle getting my thoughts out in an organized manner. When I'm doing science and math, the logic and reasoning helps me understand the concepts better." Jack's disability hasn't stopped his passion to explore and discover.
Jack's attitude and work have not gone unrecognized. His local science fair nominated him for the Society for Science & the Public's Community Innovation Award winner. The award honors students participating in science fairs around the world who are making a difference in their communities. In 2018, the Society rewarded 24 young scientists with $500 prizes — and Jack was one of them.
"It's an honor to be recognized by such a prestigious organization for my work which benefits our local waterways," he said.
---
Check back for more blog posts from other Community Innovation Award winners from this year. This young Indian scientist is inventing an accessible bike for the disabled