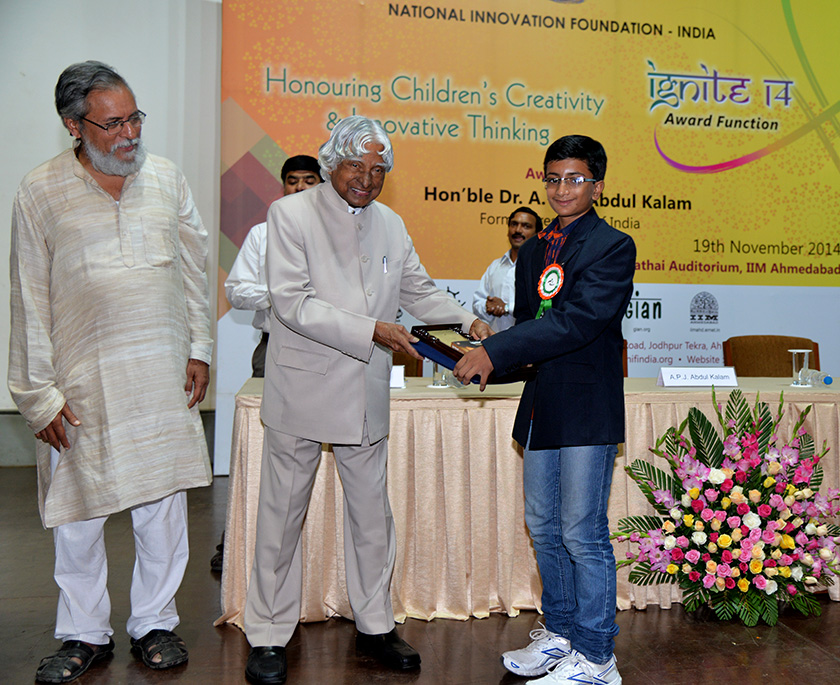 Supporting and encouraging young scientists is core to the Society for Science & the Public's mission. Through a program called the Community Innovation Awards, part of the Society's STEM Action Grants, the Society recognizes and rewards amazing young scientists who are making a difference in their communities. For 2018, the Society has selected seven young scientists from around the world for the award.
Learn more about these young scientists' projects and how they are impacting their communities below.
---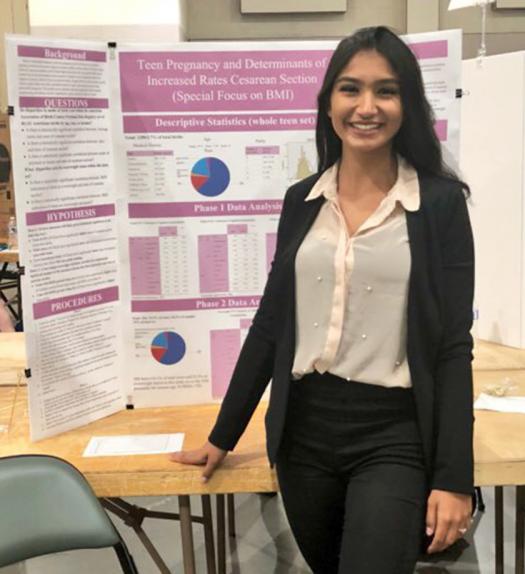 Deja Foxx (Tucson, Arizona, U.S.)
For Deja Foxx, the Community Innovation Award served as "validation that I, as a young woman of color from a low socioeconomic background, can take on the problems that matter to me, not only in the political arena but also in STEM fields. This award made me feel valued and like my efforts were appreciated," she said.
In her community, Deja has been an advocate and organizer for reproductive justice and increased access to birth control. "Rates of teen pregnancy are on the decline in the U.S., but rates of maternal mortality (rate of the death of the mother) have steadily increased since the 1980s," she explained. "This led to my project's focus on rates of cesarean sections and increased risk of maternal mortality."
She conducted a secondary data analysis of the American Association of Birth Centers' Perinatal Data Registry, to explore frequencies and relationships of age, race, insurer, and BMI (Body Mass Index) to rates of C-sections. "I found statistically significant correlation between having a BMI above 26 and an increased likelihood of undergoing a cesarean section for teenage girls 19 or younger," Deja explained. "I had access to this data through my instructor, and decided it would be interesting to work with because it had such a large sample. Birth outcomes tie to big picture statistics like maternal mortality."
This award is validation that I, as a young woman of color from a low socioeconomic background, can take on the problems that matter to me.
In elementary and middle school, Deja participated in science fairs, but she didn't feel like she was good at STEM, so she let her involvement lull by high school. By her senior year, however, Deja pushed herself and signed up for the highest level of math offered, along with a fourth year independent study science class. "In this independent study class, I was able to create a project that incorporated my passion for reproductive justice and advocacy with science," she said. "It rekindled my own interest in STEM."
"Science fairs provide a valuable outlet to students, teachers, and families who may not have the resources or background to unlock the often intimidating world of STEM," Deja explained. At a time when funding for public schools is low, science competitions enrich learning and build confidence in students like Deja.
The skills she has gained while conducting science research will help drive her educational and professional trajectory. "My hope is to one day become a politician and, as I shared with judges at my local fair, all good policy is rooted in research," Deja said.
Deja encourages young people to "stretch what science means to them and look for ways it can be applied to the problems you see in your own lives and communities," she said. To people who have been told science isn't for them, "it most definitely is — the world needs people from unique backgrounds to ask the questions that have never been asked."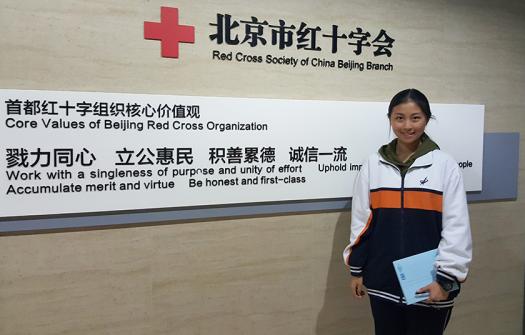 XiWen Zhang (Beijing, China)
When XiWen Zhang was in America for Intel ISEF last year, she noticed that stadiums, subways, and airports were full of Automated External Defibrillators (AED's), a portable device used to treat sudden cardiac arrest. There are not many AED's in China, which led XiWen to study first aid and the lack of emergency services in public places in China.
XiWen investigated first aid capabilities of Beijing citizens and first aid response using field surveys, expert interviews, and literature reviews, and found that simply adding AED's in public places would not fully solve the problem stemming from a lack of emergency services in her country. The public's ability to use highly specialized equipment was of tantamount importance.
XiWen offered several suggestions to close this knowledge gap, including creating an official WeChat account, designing apps for first aid, using cloud computing, big data, and social media to inform the public about the emergency resources readily available.
"I was recommended to participate in Intel ISEF to learn more about STEM," XiWen said. "My performance in the competition wasn't as important to me as communicating my research effectively with the judges and my peers."
Shubh Dholakiya (Rajkot, Gujarat, India)
Shubh built two devices that allow disabled people or amputees to ride bicycles. The devices include a detachable set of piston-cylindrical-spring-systems and a portable side stand. People with disabilities, those with one leg, or those who have difficulties balancing can use Shubh's hand-operated side stand and single-pedal power to get around.
"I was inspired to work on this project when I saw a video where a physically-challenged person had modified a car for himself. He was driving using one leg," Shubh said.
He wanted to make the devices attachable to a regular bicycle, because they can be more affordable than scooters or tricycles. Shubh explained that his device doesn't require maintenance, except for regular oiling, and doesn't require major alterations of the bike, keeping his technology cost-efficient.
This award means a lot to me. It feels like a lifetime achievement.
Shubh plans to modify his device to make it more comfortable to use and to distribute it to the disabled in his community.
"This award means a lot to me," Shubh said. "This recognition of my innovation will be useful for me and for the physically-challenged. Many people who can't afford a tricycle can get to know about my project. This award provides a platform to spread the word about my project. The award feels like a lifetime achievement."
Shubh believes that science fairs offer young people the opportunity to showcase their ideas and talents. "It gives them a way to do more and provide useful things for society," he said. "My dream is to represent my innovation at Intel ISEF."
Check back for more blog posts from other Community Innovation Award winners from this year.Learn about the other Community Innovation Award winners