Intel ISEF volunteer returns for the 'family' reunion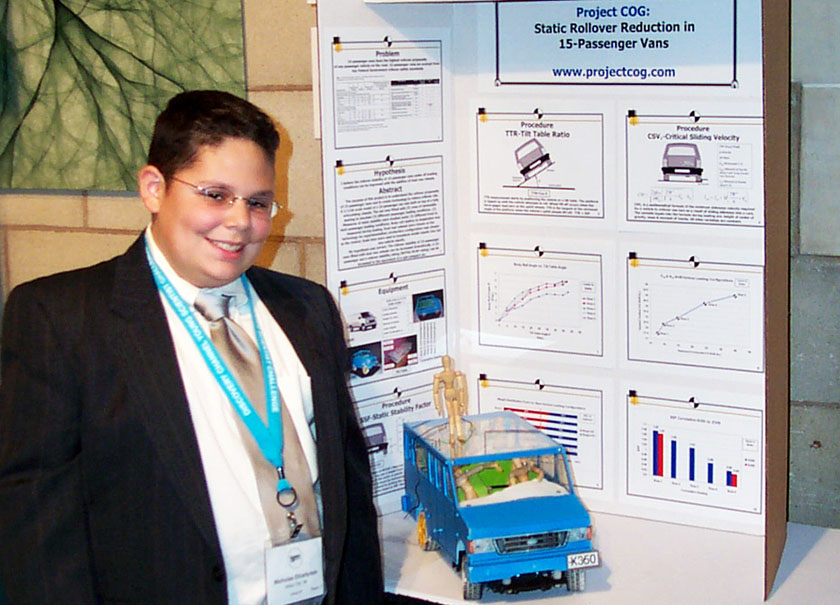 Every year, thousands of individuals contribute their time and energy to the Intel International Science and Engineering Fair — as judges, interpreters, and event volunteers. Through generous donation of their own time, volunteers help the Society for Science & the Public inform, educate, and inspire. 
Intel ISEF 2016 will be held May 8-13 in Phoenix, Arizona. Judges require a Ph.D. or Bachelor's and/or Masters' degree with six years experience. Interpreters and volunteers do not require scientific training.
Jacqueline Ekladyous started volunteering at Intel ISEF in 2005. Her son, Nikolas Ekladyous, competed in the Discovery Channel Young Scientist Challenge (the Society's prior incarnation of the Broadcom MASTERS middle school competition) for three years and is a four-time Intel ISEF finalist, from 2005-2008. Jacqueline returns frequently to volunteer at Intel ISEF because she said it feels like family.
Can you describe the volunteer process? What does a typical day look like?
As a parent of a four-year Intel ISEF finalist, it was a way to give back to the Society and my affiliated fair. After my son graduated, I became a board member for our affiliated fair and returned to Intel ISEF to volunteer as an Official Party Member.
I have worked in many areas over the years, including bag stuffing, runner, dock, security, judge's area, and registration. I now volunteer mostly at registration because it is so fun to greet and welcome old and new to the wonderful week of Intel ISEF.
Volunteers are greeted with a big smile and thank you at check in by Sharon [Sharon Snyder, Manager of International Fairs and Volunteer Recruitment] or one of her assistants. You receive a volunteer shirt and work alongside great people. By the end of the week, you will have made friends with people from all over the world and will be looking forward to next year's Intel ISEF so you can see returning friends again. It truly feels like a family reunion once you become a returning volunteer.
What is the most rewarding aspect of volunteering for Intel ISEF?
To be at Intel ISEF with all of the best young minds in the world is amazing! What the young people learn and are exposed to during the week of Intel ISEF can NEVER be taught in a classroom. Our students are so filled with ideas, inspiration, and how much fun they had that their goal is to return next year as a finalist!
I have made many friends with finalists from all over the world, whether through helping them to find their name on the "Wall of Fame" and taking their picture, walking back and forth to the hotel with fellow Intel ISEF'ers, or sharing a break with other volunteers.