Inaugural Middle School Research Teachers Conference gets rave reviews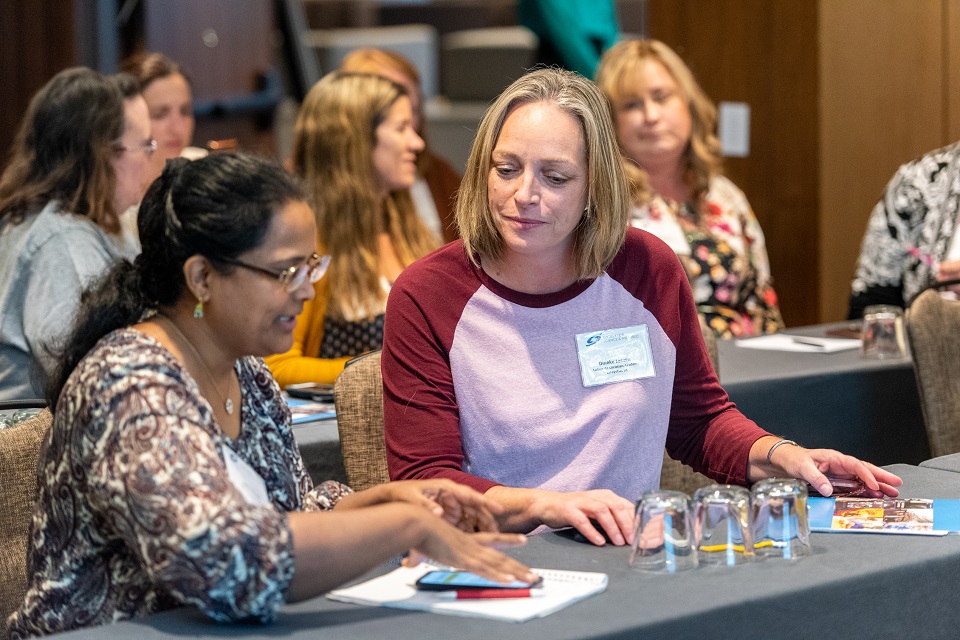 In 2019, the Society hosted its first Middle School Research Teachers Conference, supported by the Department of Defense STEM (DoD STEM) and Broadcom Foundation, where they brought together 50 STEM teachers from 25 states, plus Puerto Rico, all coming from different schools.
Teachers led their own breakout sessions, enabling a more natural discussion and allowing educators to highlight their own expertise and leadership skills. One of the Society's goals through the Research Teacher Conferences is to build up teacher-leaders. This format encouraged the participants to interact and share techniques that proved beneficial in their own classrooms and communities. During the conference, the teachers also had an opportunity to learn about the Society's world-class science competitions, as well as those offered by DoD STEM.
The Society surveyed the 50 participants and more than 70% of those surveyed (36 educators) responded. Out of those 36, 34 teachers said the conference was better or much better than expended, and 29 reported that the content was at the right level for their needs.
Hear from the teachers themselves:
"When you bring science and STEM teachers together to share their best practices, innovation happens and it's magical. Thank you for bringing some of the best teachers in the country together to share, create, play and collaborate. We're better empowered to share science and STEM education widely in our communities."
"I have already taken information from the conference and have started implementing with my students."
"I am already working with my new administrator to get a science fair going again in the intermediate school for next year. We have not had one for several years and now I have incentives that he will listen to."
"AMAZING! I came back reinvigorated and excited to try new approaches with my kiddos—already seeing positive results!"
"It was a lot of fun! I loved collaborating and getting ideas from other teachers. I also like that most of the conference was run by teachers and not people who don't know about our profession."
"I am planning to conduct a school wide science fair for both 3rd and 8th graders at our school.  I feel like I have enough resources to organize the event in April."
The Society hopes to continue this conference in the future, bringing more middle school teachers together to benefit from the experience, connections and resources.  Teachers can sign up to be notified when the lottery opens next year on the Middle School Research Teachers Conference webpage here.