Middle School Research Teachers Conference
Bringing middle school research teachers of all experience levels together to share best practices, troubleshoot challenges, and learn more about Society for Science and STEM research competitions.
This annual conference brings 75 middle school STEM teachers to Washington, DC, all-expenses-paid, for a weekend of peer-led professional development. The conference focuses on leading students in research projects that can be entered in local science fair, Broadcom MASTERS, eCybermission, and other STEM research competitions.
The conference will take place in July 22 – 24. The lottery to attend the 2023 conference will open in April 2023 and the conference will take place late July to early August 2023.
Looking for our conference for high school teachers? Click here to learn more.
Connect your Students with Society Alumni
Society for Science is thrilled to connect STEM professionals and STEM-focused college students with classrooms across the country.  Many of the Society alumni, who are now pursuing degrees or careers in STEM, have expressed a desire to give back to their communities and inspire more students in STEM. Classroom teachers associated with our programs have often expressed a need for more STEM role models for their students and stronger connections to the professional scientific community. Due to the challenging academic circumstances created by the COVID-19 epidemic, we're launching a program to help provide a unique STEM educational experience for virtual classrooms.
Sign-up for the program now!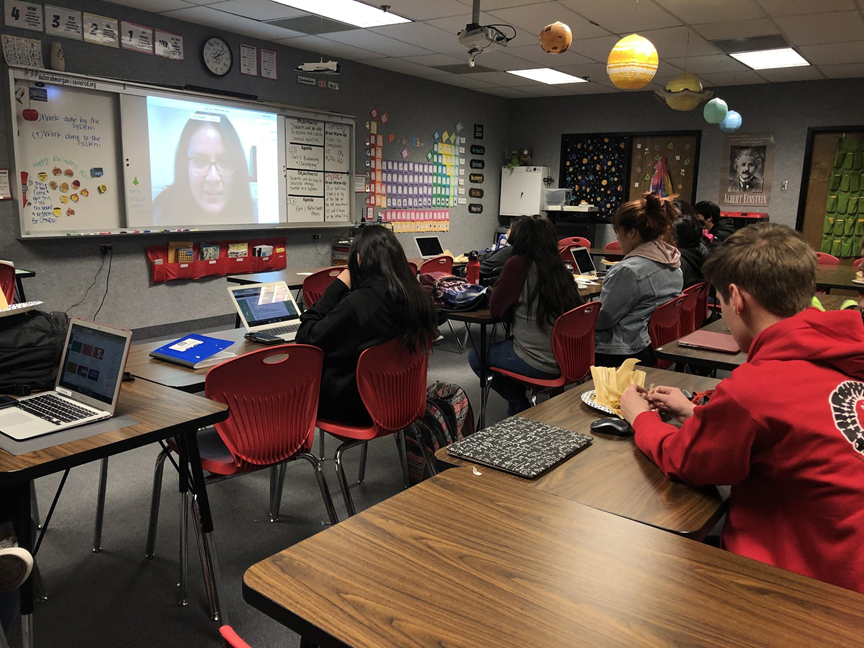 Sign-up for the program now!
Sponsor the Middle School Research Teachers Conference
The Middle School Research Teachers Conference aims to help teachers around the nation grow and serve our communities.
Join our group of sponsors to help us make an impact!
Learn more about sponsorship opportunities!
More Ways the Society Supports Science Educators