How can STEM educators apply a cultural lens in the classroom and lab?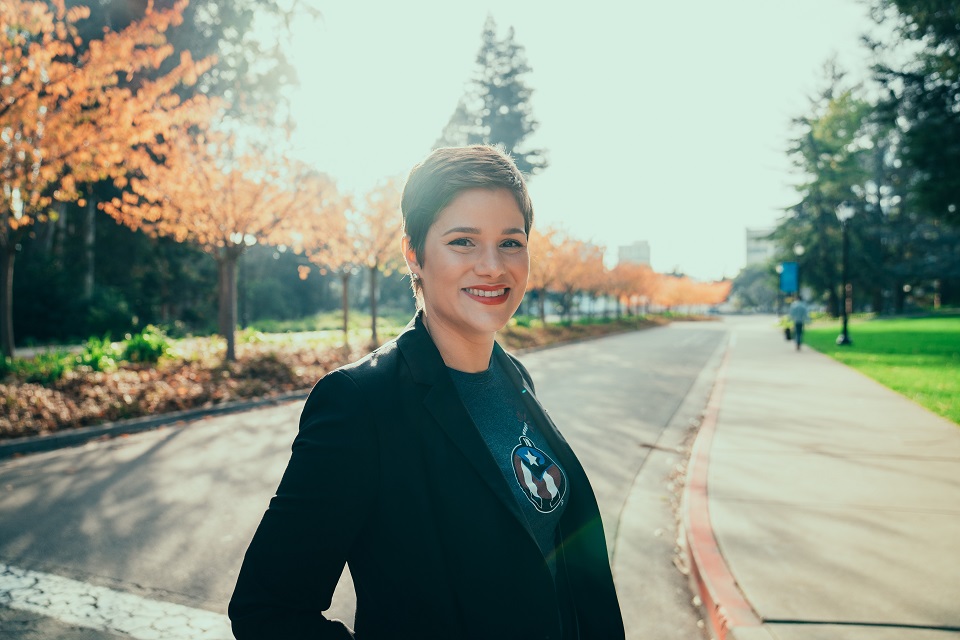 "Who we are, our culture, our experiences, our identities, our background — all of those things — influence our interest and approaches to science," Mónica Feliú-Mójer shared during her keynote address during the Society's 2021 Middle School Research Teachers Conference, which took place this week. Mónica, a scientist-turned-educator who grew up in rural Puerto Rico, has focused her career on applying a cultural lens to science communication and storytelling as a means to make science more equitable and inclusive.
"Too often science, and more broadly STEM is decontextualized and disconnected from our realities, cultures, and experiences. This is particularly true when it comes to students and communities that have been historically marginalized in science," she noted. "Of course, this is problematic because it contributes to the underrepresentation and the continued marginalization of some of these groups in science."
In her keynote, Mónica urged educators to use analogies, metaphors, examples and stories to connect concepts and science to the communities they are teaching. She also advised teachers to make science relevant to their students by connecting potential research projects to challenges within their communities, making topics more relevant and personal to them. She encouraged them to find diverse role models, recommending that they reach out to local universities that may have groups interested in community outreach. "If we're intentional about what role models we're presenting, we can diversify the idea of who a scientist is and really give kids role models who are more relevant to their realities and experiences."

Like so many people, Mónica grew up with a specific perception of what a scientist looks like, "older white man with crazy hair" in a lab coat – at least that is what it seemed like to her from shows like The Best of Beakman's World. She didn't know that she could be a scientist until she went to college. At the University of Puerto Rico, Bayamón, she completed an undergraduate degree in human biology. Mónica then went on to receive her doctorate in neurobiology at Harvard University. There, she also discovered a passion for science communication.
"I love stories and use them as a tool to change narratives," Mónica said. "When I started my career as a scientist I heard a lot that I was a double minority." When she was applying to graduate school she heard things like 'oh, you'll get in anywhere because you're a double minority. You're a woman and you're Latina — you're double underrepresented.'
"I was told that I had a deficit because I had grown up in a rural working-class community where I didn't have access to certain educational opportunities," she explained. But, she also heard stories about people like her who had advanced in scientific fields in spite of their backgrounds. "I knew that people like us also succeeded because of who we are because our backgrounds give us unique insights and experiences that have allowed us to succeed in science. And so, I wanted to tell those stories and I wanted to change those stories of deficit."
That inspiration led Mónica to produce a series of short films called "Background to Breakthrough" that feature three different scientists who are bringing their culture and experiences to their innovations. Teachers interested in sharing the videos with their students can find them on YouTube. Mónica also works with Ciencia Puerto Rico, a nonprofit organization composed of scientists, professionals, and students committed to the advancement of science in Puerto Rico, on an initiative to create more than 160 profiles of Latinas in STEM. Educators can download the free profiles here.