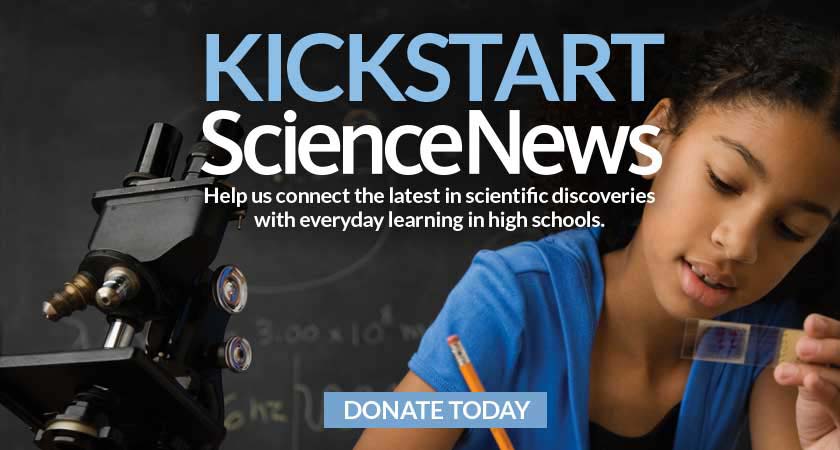 Society for Science & the Public is seeking funding to create a Teacher Guide companion for our Science News magazine. In order to successfully produce this Guide, we need to raise $22,000 on Kickstarter by July 28.
With this Teacher Guide, we will bridge the connection between everyday learning and the latest scientific discoveries, as reported in our award-winning Science News magazine, and inspire more young people to pursue careers in science. The guide will provide content that helps to maximize the classroom impact of Science News and will be provided free of charge to schools participating in our exciting new program, SN in High Schools, where we hope to bring Science News to schools around the country.
The Teacher Guide for Science News will have specific questions developed to accompany article(s) in each issue that will help teachers incorporate content into their lesson plans and curriculum. With access to this important resource, teachers can best help students link what they're learning in their textbooks and labs to the latest discoveries, making topics more current, relevant and understandable and inspiring more young people to pursue science. 
The guide will also ensure that educators have the information they need to use Science News articles to meet their students' needs and align with required standards, including the new Next Generation Science Standards.
We have already secured funding to bring Science News to a pilot cohort of schools and teachers throughout the country in the 2015-2016 school year, but without the Teacher Guide, educators will not be able to effectively harness the potential Science News holds to make a real difference in how students interact with science.