GoDaddy Provides Awards at Intel ISEF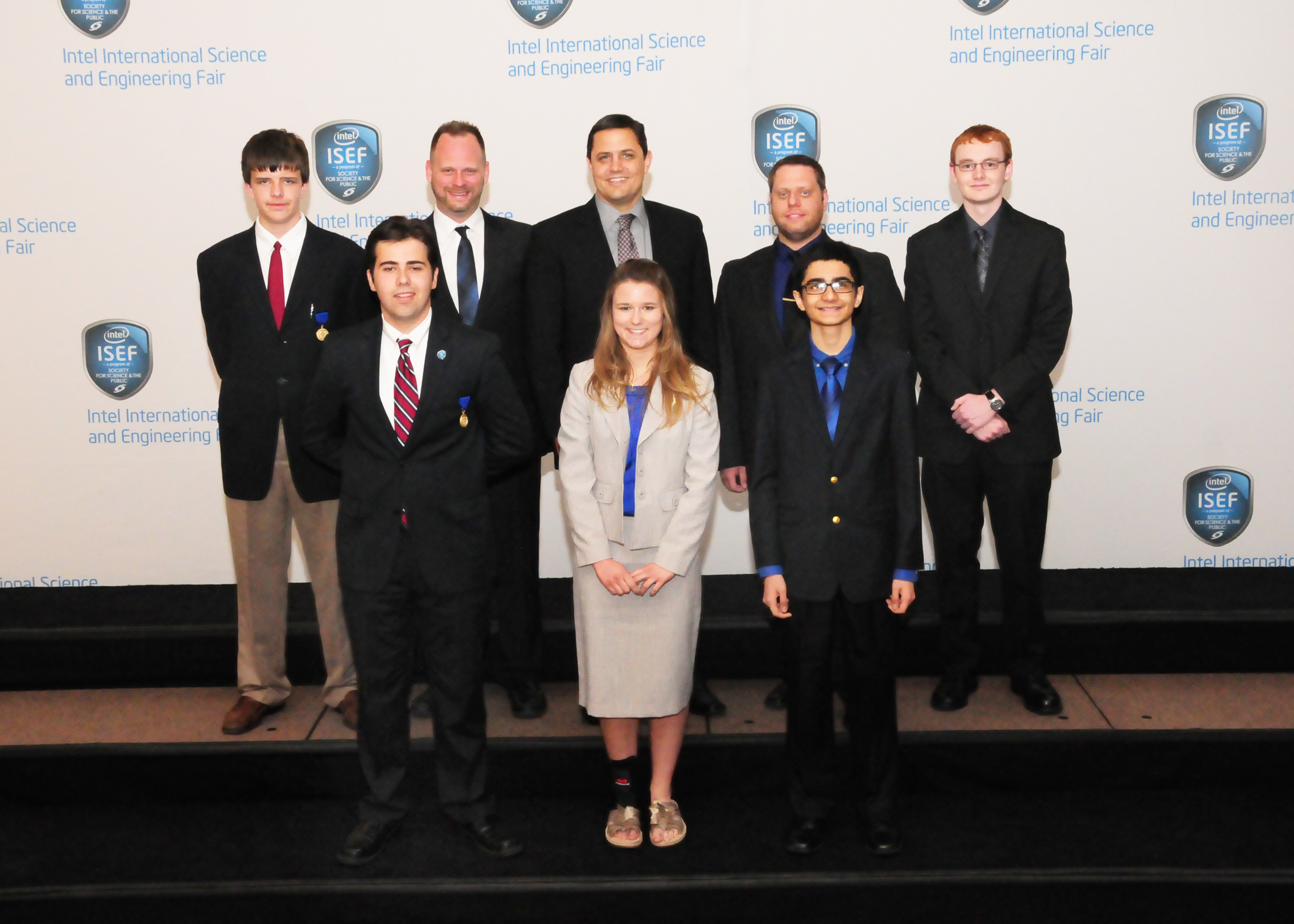 GoDaddy is one of approximately 70 organizations that offered Special Awards at Intel International Science and Engineering Fair (Intel ISEF) 2013. Special Award organizations select their own judges and criteria for determining winners. Intel ISEF 2013 was the first time GoDaddy sponsored awards at Intel ISEF. Answers below were provided by Tyler Butler, Director of Community Outreach.
---
Can you tell us about GoDaddy and why scientific research is important to it?
GoDaddy is the world's largest domain name registrar, hosting provider and SSL certificate provider focused on helping small businesses grow larger. GoDaddy has corporate philanthropy ingrained in its culture and believes that its responsibility as a corporate citizen is to make a difference in the communities in which it operates.
Scientific research is important to GoDaddy because it helps improve all aspects of our lives, business and community. Scientific research encourages forward progress and innovative thinking to benefit the world.
What made your organization decide to offer a special award?
GoDaddy feels it is necessary to encourage and reward the future innovators, scientists and engineers in the areas of STEM. GoDaddy feels it has a responsibility to equip young people with education and the tools they need to advance in a technological society.
At the Intel ISEF 2013, GoDaddy sponsored the following awards: Web Innovator Award, Mobile Application Award, Open Source Award, Data Award, and the Forward Thinker Award, each worth $1,500.
Why do you think it's important for students to participate in events such as the Intel ISEF?
It is important for students to participate in events such as the Intel ISEF because it encourages healthy competition and gives our youth a hands-on experience that inspires them to pursue careers in science and technology related fields.
What impact do you, as an organization that provides awards and as judges, hope to have on students interested in scientific research?
We hope to inspire our youth to get involved in this important field. At GoDaddy we are all about the GoGetter, the person who labors for the love of it, and we hope to inspire the students interested in scientific research. We hope to encourage these future leaders, innovators and scientists to make a difference in our world. We want to reward the brilliant, forward thinkers and help them advance their education into a career.
What are the elements of a good science fair project?
A good science fair project is innovative and creative and addresses an unmet need in society or brings a solution to a problem where none currently exists. A good science fair project is taking something you are passionate about and expanding on that to make a difference in the world.
Do you have any advice for young students interested in pursuing science?
Never stop learning or growing. GoDaddy is committed to providing you with the education and tools you need to advance in technology and science.
Is there anything else relevant or interesting that you think SSP alumni, teachers, fair directors, judges/volunteers, science enthusiasts, and/or students should know about you/your experience?
GoDaddy is committed to educating a future generation of scientists and engineers right here in our community. We believe science is both educational and fun and that is why we support the Intel ISEF.
Most Recent Winners (Intel ISEF 2013):
Web Innovator: Blaise Koch, 18 from Hot Springs, Arkansas for Online Integrated Development Environment with Real-Time Input/Output
Mobile Application: Jarrod Dunne, 15, Wake Forest, North Carolina for LAT (Location Aware Thermostat): Designing an Intelligent, Energy-Saving Thermostat
Open Source: Dhaivat Pandya, 15, Appleton, Wisconsin for Pardus: A Statistical Approach to Reduce Perceived Latency in Network Filesystems
Forward Thinker: Darius Bieganski, 17, Golden Valley, Minnesota for A Telemedicine Tool for Monitoring Parkinson's: Using Microsoft Kinect to Engineer the Parkinson's ProtoTracker
Data: Brittany Wenger, 18, Sarasota, Florida for Cloud4Cancer Tackles Genetic Expression Profiles to Diagnose Leukemia