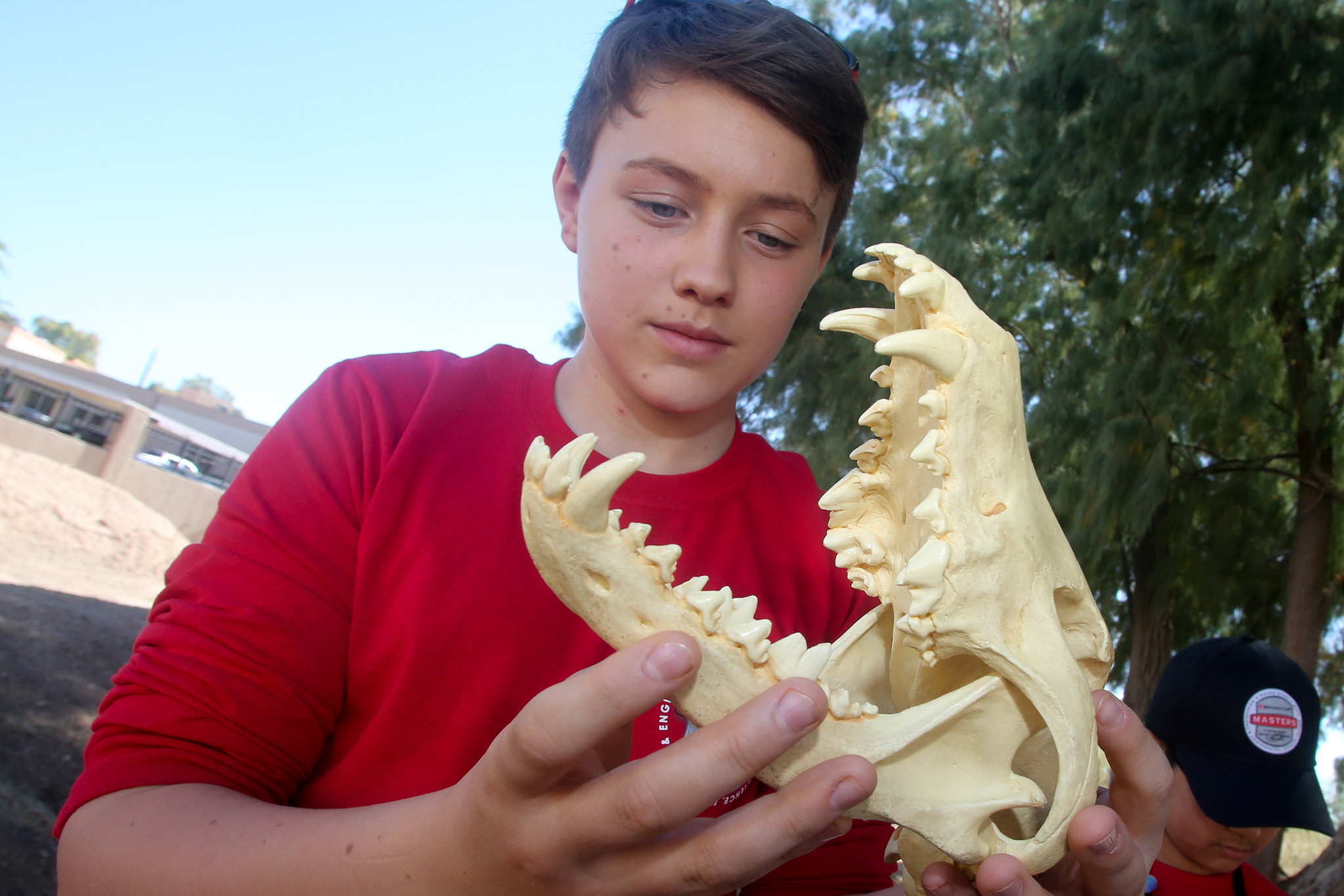 All it takes is a sweep across space to realize how precious life on Earth truly is. Scientists and space explorations haven't yet found life on other planets or stars.
In May, 25 middle school delegates, representing 17 countries and six continents, were selected to attend Broadcom MASTERS International for demonstrating an excellence in science, engineering, and leadership.
With Broadcom MASTERS connections, the delegates will engage in global scientific collaboration to benefit the world.
The 2016 Broadcom MASTERS International delegates gathered for a week in Phoenix, Arizona to explore the universe in 3D at Arizona State University's School of Earth and Space Exploration.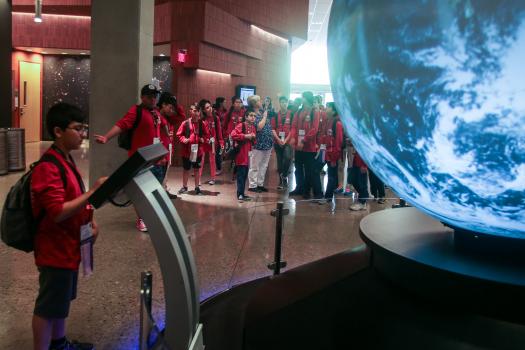 Mixing of cultures
Throughout the week, the delegates formed friendships during days full of scientific discovery and adventure. As they traveled through Phoenix, they rejoiced in their differences and similarities.
"I find it so cool to hear all these different accents in one place," said Lily Yang, 14, of Australia. "I've only ever had the opportunity to meet people from one foreign country at a time before."
Lily is no stranger to languages. She started learning her first coding language at age 10, and four years later has explored nine more languages.
Lily studied the effects of taste on memory for the project that landed her a spot at Broadcom MASTERS International. Sticking with her interest in taste buds, she made sure to bring plenty of Australian Tim Tams to pass out to all of her new friends throughout the week.
"It's been a treat watching everyone learn more about Arizona and my culture," said LaBelle LaFrance, 13, a native Arizonian and member of the Navajo tribe.
LaBelle enjoyed sharing her background and gaining a greater understanding of foreign lifestyles from her international peers. "I am learning so much about everyone here," she said. "It motivates me to continue toward my goal of becoming a sports medicine doctor."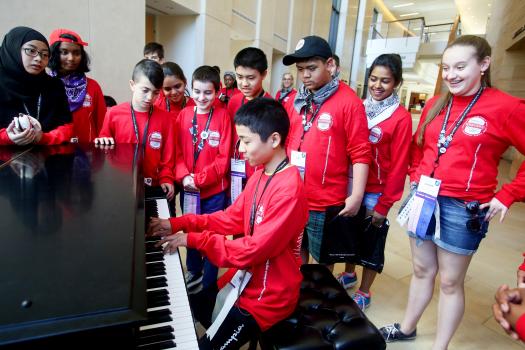 Multi-talented young scientists
The delegates explored 6,500 instruments from 200 countries and territories at the Musical Instrument Museum. They reveled in the musical history unique to their home countries.
Fourteen of the delegates play at least one musical instrument so there was a lot to discuss while exploring a museum of the best music the international community has to offer.
Japanese delegate, Masahito "Masa" Kataoka, 13, unveiled his tremendous talent with the piano when he played an original composition. Masa has been playing since he was three years old. As Masa rose from his seat at the piano, the delegates, museumgoers, and employees broke out in applause.
Masa was invited to join Broadcom MASTERS International after discovering that the feces and saliva of pill bugs have antifungal properties.
Yuhan "Asteria" Xiao, 14, of China, was also moved to play a Chinese flute for her peers over breakfast one morning. The climate of sharing their cultures and talents grew stronger throughout the week.
Even as middle school students, the delegates are creating inventions and researching ways to help the world. They are searching for disease cures, finding ways to help those with disabilities adapt, and creating solutions for the world's social inequalities.
While Earth floats along in the Universe, these young scientists give it purpose with their drive to improve the planet they call home. With their new Broadcom MASTERS connections, the delegates can network for years to come, engaging in global scientific collaboration to benefit the world.
— by Laura Labovitz