Get Inspired for 2017: The Science 7 from the Society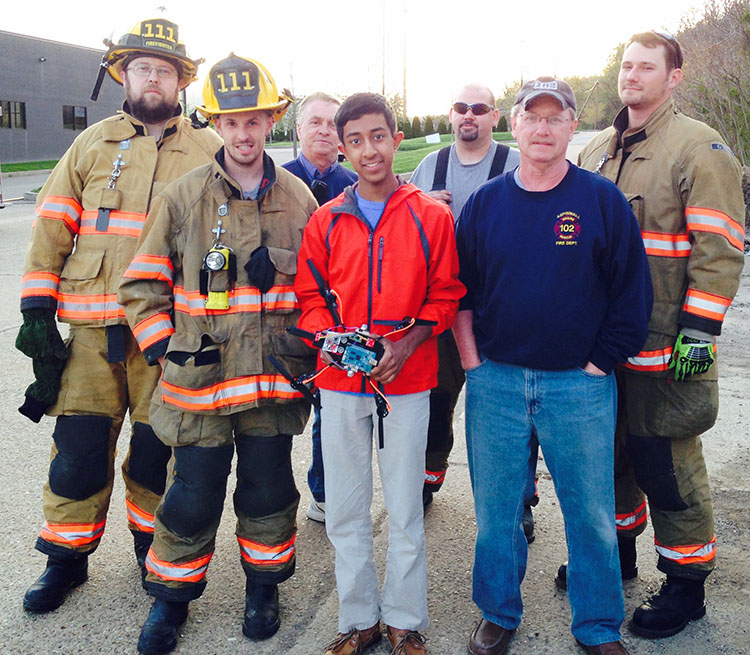 We work to keep science strong every day at the Society — and our work with young people shows us the power of science to transform their minds and the world we all share.
So to inspire you for 2017, we're sharing The Science 7 — seven amazing breakthroughs and initiatives to watch from Society competitors and alumni. Join us in celebrating these Society highlights for strong science — and let's carry forward this inspiration into 2017 to make science stronger than ever.
Giving drones the visual capabilities of birds and fruit flies could help them find trapped victims in fires and other rescues.
This phosphorous detector comes housed in a foam block, two hair clips and a bit of T-shirt to keep fish out.
Cloud4Cancer — developed by a Society alumna — is accurate for 99 percent of cases.
It gives your brain a 3D representation of your surroundings — and was invented by a Society competitor and high school senior!
What this 13-year-old Society competitor found will surprise rocket engineers.
This Detroit student-scientist wondered what exactly was polluting his neighborhood. So he used nanotechnology to find out.
Keeping medical workers uncontaminated during infectious disease outbreaks isn't easy. This Society alum has a better way.