Five questions with Katherine St George, 6th place winner of the 2020 Regeneron Science Talent Search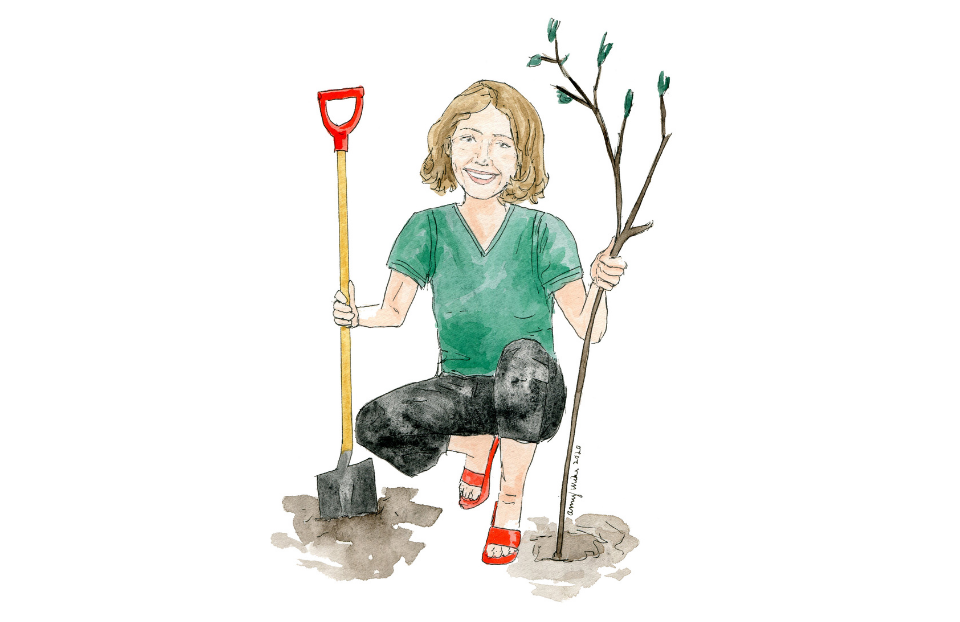 Katherine St George lives by the principle that one shouldn't disregard so-called outlandish ideas. Instead she advises breaking them down into manageable steps and taking it task by task. Pushing back against the naysayers has proven to work for her. Persistence, curiosity and hard work led her to being valedictorian of her high school class. In the Regeneron Science Talent Search she came in sixth place, taking home an $80,000 award for her investigation of how the ketogenic diet and caffeine can have an impact on seizures using the Drosophila fruit fly model. She found that a ketogenic diet, high in fat and low in carbs, could reduce seizures triggered by caffeine use ─ a fascinating look at the combination of the two.
Katherine, now a freshman at Columbia University in New York City, is aspiring to make a positive impact in the world through a science writing career. She says, "I hope that by making science more accessible to the public, I can promote scientific literacy and increase people's engagement with new research and advancements." Let's learn more about Katherine below.
Which sci-fi advancement are you upset we don't have by now?
I'm upset that time travel isn't a thing yet; I understand that there would be horrible ramifications if we were to inadvertently mess with our timeline (past or future), but I think it'd be cool to visit different time periods. Also, there's the potential that all time travel is already pre-accounted for by the universe; there's a chance that by harnessing time travel, we aren't actually changing anything, but instead fulfilling a non-linear, predetermined route.
Which scientist – alive or deceased – would you want to solve scientific mysteries with and why?
I would want to solve scientific mysteries with Brian Greene, a string theorist. I think his way of looking at the world is so interesting, and I feel like he'd bring a really cool perspective to whatever we were investigating. Also, I watched his Nova specials on PBS all the time when I was younger. Additionally, we have very different scientific backgrounds, which I think would work to our advantage when it comes to solving mysteries.
What would you invent if you had all the resources in the world?
I would want to invent feasible carbon neutral airplanes. Air travel is a huge factor in the human race's large carbon footprint, so I hope that by lessening the ramifications of flights, humans could mitigate their impact on the environment. Additionally, it's likely that carbon neutral technology used for planes could be quickly modified to work in cars and other vehicles that use fossil fuels. Through this, a domino effect could occur, decreasing our ecological impact even more.
What was the most interesting/weird/surprising part of having STS be a virtual event?
I think the amount of technological equipment that the Society for Science & the Public provided us was unexpected but appreciated. We had a lighting set-up, a borrowed laptop, a webcam, a mouse, a backdrop, an iPad and more. I think it was cool to see how adaptable the competition was to a virtual setting through these technologies. I was also so excited that we got to keep the iPads — I've been getting a lot of use out of mine while reading on the beach.
What was your most favorite or memorable experience from virtual STS? And why?
The geocaching adventure was super cool! It was so fun to hunt around my neighborhood for the different hidden caches. It was awesome that I got to get away from the computer for this activity, and still have a fun outdoorsy experience even during a virtual competition. It was also really nice of my mom to hide the caches for me, and I like that the Society got parents involved for the geocaching activity. I definitely want to try geocaching again in the future.
Share your research for a chance to win incredible prizes and meet like-minded young leaders in science, just like Katherine, by applying to the Regeneron Science Talent Search 2021! Application now open for the Class of 2021 through November 12, 2020.