Five questions with Eshani Jha, the 3rd place winner of the 2021 Regeneron Science Talent Search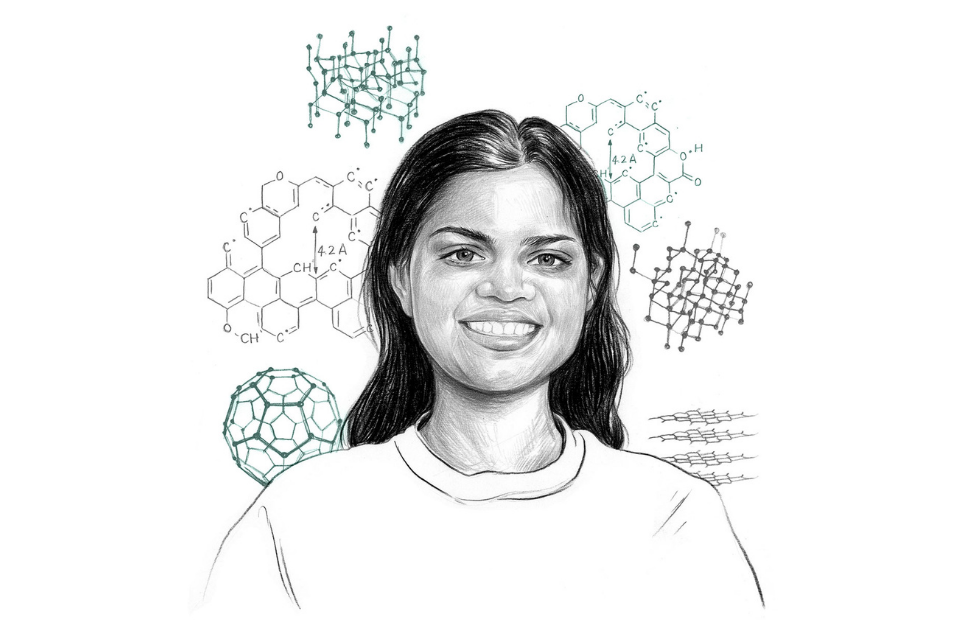 Eshani Jha, the 3rd place winner in the 2021 Regeneron STS, is headed to the University of California, Berkeley this fall, where she will double major in electrical engineering and computer science. She plans to apply her education and skills to tackle global challenges using computational standpoints and methods.
This past spring, the San Jose native won a whopping $150,000 award for her research and development of a biochar filtration system that removes detrimental contaminants — such as pesticides, microplastics, pharmaceuticals and heavy metals (ie. lead and mercury) — from drinking water. Eshani found via intensive testing that her filter could eradicate up to 94% of microplastics, heavy metals and pesticides as well as 53% of pharmaceuticals in under ten minutes. This summer, she plans to further expand on her biochar water filtration system and conduct additional rigorous testing to allow for potential distribution and production.
After her victory, Eshani shared in interviews with The Atlantic and Scripps News that it was a family trip to India that stimulated her research project. "The summer before seventh grade, I visited the slums in my home state of Bihar, and I saw these kids with missing limbs and deformities and puckered skin. I was completely shocked; I've never seen anything like it before. I asked my relatives why so many people are afflicted this way, and they told me it was because they were drinking contaminated water." Seeing these disturbing and devastating effects stirred Eshani to create an affordable filter, which she estimates would only cost $1 per month.
Let's hear more from Eshani below.
Which sci-fi advancement do you wish we had by now?

I wish we had the ability to fly using jetpacks! As a child, I always wondered what it would be like to zoom around in the air, springing from one continent to another or one corner of my room to the other. I would envision myself to be Superman as I landed on ice-capped mountain peaks (spare pillows). While my airborne dreams have yet to come to fruition, I hope this technology will become available in my lifetime.
Which scientist – alive or deceased – would you want to solve scientific mysteries with and why?

My idol is Marie Curie, the first woman to win a Nobel prize and the only person to ever win twice. With insatiable curiosity and unwavering resolve in the face of adversity, she laid the groundwork for our understanding of radioactivity and the use of radiation in medicine. A pioneer during a time academia was deemed unsuitable for women, she was also my inspiration for pursuing research in chemical engineering. I would be honored and humbled to work with and learn from her.
What would you like to be most renowned for?

I hope to be remembered as a tenacious scientist and inspiring mentor by those I work with. Collaboration and communication are the backbone of innovation, and I aspire to one day lead a lab characterized by its inclusivity and creativity. The guidance of my mentors and support of my peers have proven invaluable to me. I would love to recreate the settings I have been fortunate to be a part of in my own lab.
What was the most interesting part of having STS be a virtual event?
Going in to virtual STS, I wasn't expecting to form any real connections with my fellow finalists. After all, we couldn't meet or enjoy the full finalist experience together, but I was pleasantly surprised to find the opposite to be true. During finalist week, I met and formed lasting friendships with a vibrant group of diverse, passionate researchers. From scheduled meetup times to impromptu late-night discussions, I will cherish my interactions with my peer finalists for years to come!
What was your most favorite or memorable experience from virtual STS? And why?
My most favorite event from the virtual 2021 Regeneron STS for me was meeting with George Yancopoulos. His journey to being the President and Chief Scientific Officer of Regeneron from high school science competitions (including STS) is truly inspiring. I really enjoyed hearing about how Regeneron was founded on the principles of science and continues to maintain a startup culture of innovation.
Do you know a rising U.S. 12th grader with a great science research project, just like Eshani? Encourage them to enter the Regeneron Science Talent Search, a competition that recognizes the future leaders in science and awards more than $3 million each year to deserving students and supportive schools. The application is open now through November 10!