Five questions with Adriane Thompson, the 8th place winner of the 2020 Regeneron Science Talent Search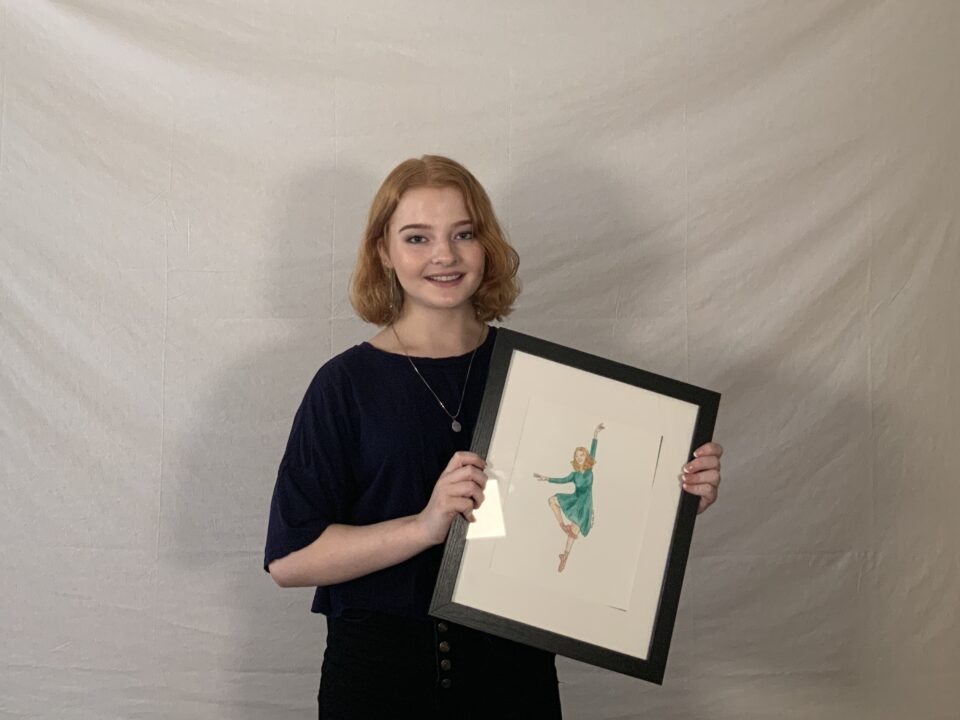 Last year, Westerville, Ohio native, Adriane Thompson, won $60,000 as the eighth-place winner in the 2020 Virtual Regeneron Science Talent Search for her project on the epigenetic mechanisms of gene control in corn. By noting where levels of gene expression changed in the main pathway that uses enzymes to turn off certain genes, Adriane determined which genes do not need the enzyme to maintain repression, thus indicating that they use novel pathways to regulate gene expression.
As a child, Adriane was always surrounded by science. Her parents, both biologists, enrolled their daughter in STEM summer camps, where an early love of discovery was cultivated through hands-on research. Her passion grew further when she saw the impact science could have on her local community. This has led her to advocate for STEM education in public schools. Currently, Adriane is a freshman at Grinnell College in Iowa, where she is majoring in Biology and minoring in Spanish. She's continued to conduct research in the Hollick Lab at Ohio State University and she's also been involved in a project analyzing the large volume of COVID-19 research being published currently.
Adriane has great advice for this year's STS finalists and all young scientists. "Put yourself out there, take chances, and never be afraid of failure. Research can be challenging; you will face difficulties that seem impossible to overcome. Whether it be getting into a lab, applying for competitions, trying to publish, or not getting the results you were expecting. There are bound to be obstacles you face, and sometimes, you won't get the outcomes you hoped for."
Let's hear more from Adriane below!
Which sci-fi advancement do you wish we had by now?
It would be so incredible to have a 3D interactive user interface, a la Minority Report. Especially given how much work I have to do from a computer right now, it can be so easy to get overwhelmed with too many tabs and windows open, and can make research and organization very challenging. I can't imagine how excited I would be if I could have all of my work out in front of me, and could work "hands on" with all of my online resources.
Which scientist – alive or deceased – would you want to solve scientific mysteries with and why?
Rosalind Franklin has always been a huge inspiration for me. Her courage as a female scientist is incredible, and though she never received the recognition she deserved while she was alive, she persevered, and ended up making some of the most important scientific discoveries of the 20th century. She worked over many scientific disciplines, and truly cared about how her work could benefit the world. I cannot fathom how amazing it would be to solve scientific mysteries with someone so dedicated to her research, who I have long considered an idol.
What would you like to be most renowned for?
Throughout all of my research, from elementary school through the Regeneron STS, I have always found a passion for the environment. If I could be renowned and remembered for one thing, I would want to be known for environmental engineering innovations that help undo some of the damage caused by climate change. Though my current research focuses on agriculture, I have also done research regarding water pollution and contamination, and I know that, no matter what specific discipline I may work in, I want to be known as an innovator and industry-leader in environmental engineering.
Given that the Regeneron Science Talent Search went virtual in 2020, what about your experience surprised you the most?
The most surprising part of virtual STS was how elaborate an event we were able to participate in, entirely online. I was not expecting to take a K-pop dance class alongside my fellow finalists, to go on a geocaching adventure or to set off a confetti cannon that still has yet to be completely cleaned up. And- even though I was in the comfort of my own home, the judging interviews still felt as challenging as they would have been during an in-person event. I am incredibly grateful that we were able to partake, safely, in such an experience.
What was your most favorite or memorable experience from virtual STS? And why?
My favorite memory from virtual STS had to be the virtual escape room. It was an amazing chance to bond with the other finalists, and get to know them, outside of the context of research, as friends. One of the things that made me most nervous about a virtual experience was the lack of small moments with other finalists — chatting in hallways, going to luncheons and traveling around Washington D.C. These experiences are incredibly difficult to replicate online. Yet, the Society for Science managed to give us those experiences, through the escape room, mid-day dance parties and game nights. The virtual experience was so much fun.
Want to follow along? Sign up to receive Regeneron Science Talent Search updates here. Stay tuned for our big announcement on March 17, when the top 10 of the top 40 finalists will be named Regeneron STS winners.