First female STS top winner reflects on competition experience and career in STEM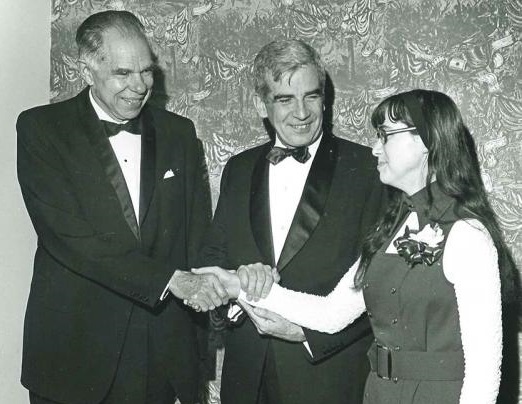 In 1972, Dr. Nina Schor, current deputy director of the National Institute of Neurological Disorders and Stroke (NINDS) at the National Institutes of Health (NIH), became the first young woman to win first place in the Science Talent Search (STS). For the 80th anniversary of the competition and during Women's History Month, Maya Ajmera, President and CEO of Society for Science, Publisher of Science News, had a chance to catch up with Dr. Schor for a timely discussion about her experience and career as a female leader in STEM.
Dr. Schor's winning STS project looked at the effects of aldehydes on the chlorophyll content of Euglena gracilis. "Aldehydes were very prominent constituents of car exhaust and Euglena gracilis is an organism that people still today think of as being at the interface between plants and animals," she explained.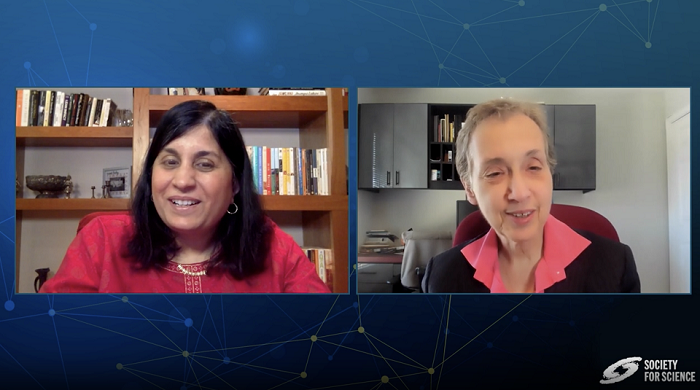 As an STS finalist, Dr. Schor remembers meeting other science-focused high school students who were also talented in music, poetry and art. "People brought out instruments that they had shoved in their suitcases," she recalled. "It was totally fun. The notion that you could be a credible scientist — good enough to make it in a competition like [STS] — and still have outside interests was very exciting to me." After spending a rewarding week in Washington, D.C., making friends and meeting notable figures in science, winning wasn't top of mind for Dr. Schor. "I just thought, what's the difference whether you win a prize or not," she said. "And then when they called my name, I felt like I wasn't really there. It was almost as if I was watching this happen to someone else. It was truly remarkable."
Dr. Schor went on to obtain her Bachelor of Science degree in molecular biophysics and biochemistry from Yale University, her Doctor of Philosophy degree in medical biochemistry from Rockefeller University and then her Doctor of Medicine degree from Cornell University Medical College. She pursued residency training in pediatrics at Boston Children's Hospital and child neurology at the Longwood Area-Harvard Neurology Program. Before becoming the deputy director of NINDS at NIH, Dr. Schor held faculty posts at the University of Pittsburgh and University of Rochester.
Reflecting on her career, Dr. Schor says she has seen access to the fields of science grow for women, but there is still work to be done. "I think we've made enormous strides," noted Dr. Schor. "We have raised the consciousness of people who in the past were not necessarily negative or antagonistic, but just didn't think about it or it just didn't occur to them as an issue. The likelihood that a young woman interested in science is going to be welcomed has improved."
The types of positions females in STEM end up having are still an area of concern for Dr. Schor. "I do think women are still very much stereotyped and almost typecast in roles," she expressed. "They overwhelmingly have roles in teaching, public relations or community relations and much less frequently in corporate decision-making, finance or research. We've opened the door. We've gotten into the room and now we have to have access to every single table that's in that room. We're not quite there yet."