Feng Zhang becomes Society Board Member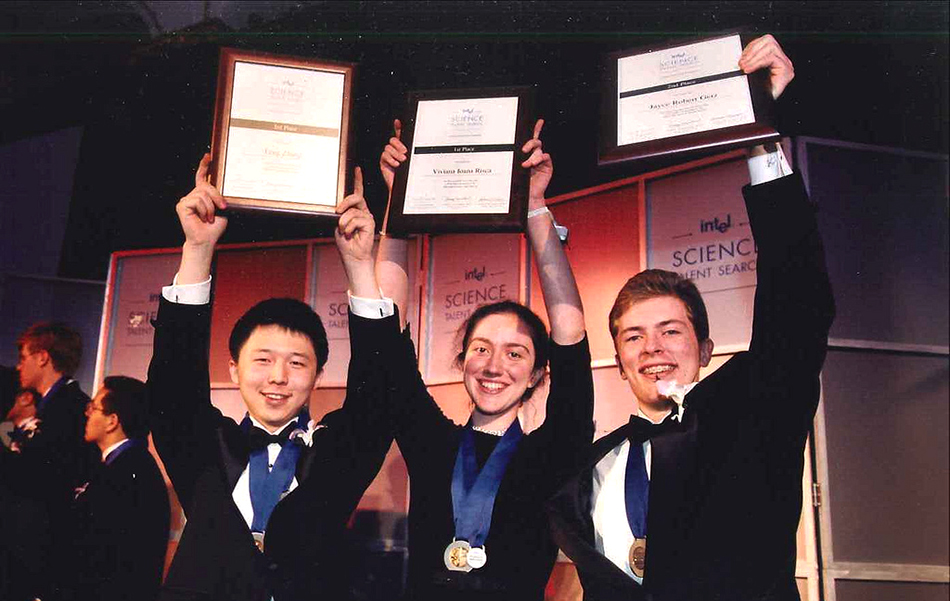 The Society for Science & the Public is excited to share that noted scientist, Feng Zhang, has joined the Society's Board of Trustees. Zhang is a molecular biologist focused on developing tools to better understand brain function and treat neurological and psychiatric disorders. He played an integral role in the creation of two revolutionary tools, optogenetics and the CRISPR-Cas genome engineering system.
Zhang is a core member of the Broad Institute of MIT and Harvard, an Investigator at the McGovern Institute for Brain Research, the James and Patricia Poitras Professor of Neuroscience at MIT, an associate professor in the departments of Brain and Cognitive Sciences and Biological Engineering at MIT, and a New York Stem Cell Foundation-Robertson Investigator.
He is also an alumnus of two of the Society's world-class science competitions: the 1998 and 1999 Intel International Science and Engineering Fair as well as the 2000 Intel Science Talent Search.
Most recently, Zhang was a featured speaker at the Intel STS Alumni Conference in March 2016, where he discussed CRISPR-Cas9.
"I have long been a fan and supporter of the Society for Science & the Public and the important work they are doing to inform, educate, and inspire the public. I'm looking forward to taking a more active role in guiding the Society into the future," said Zhang.
"As an alumnus of both our high school science competitions, Feng will bring an informed and insightful viewpoint to the Board and their deliberations," said Maya Ajmera, President and CEO of the Society and Publisher of Science News. "I am thrilled to have Feng join our board and look forward to working with him."