Expo Hall at Intel ISEF 2014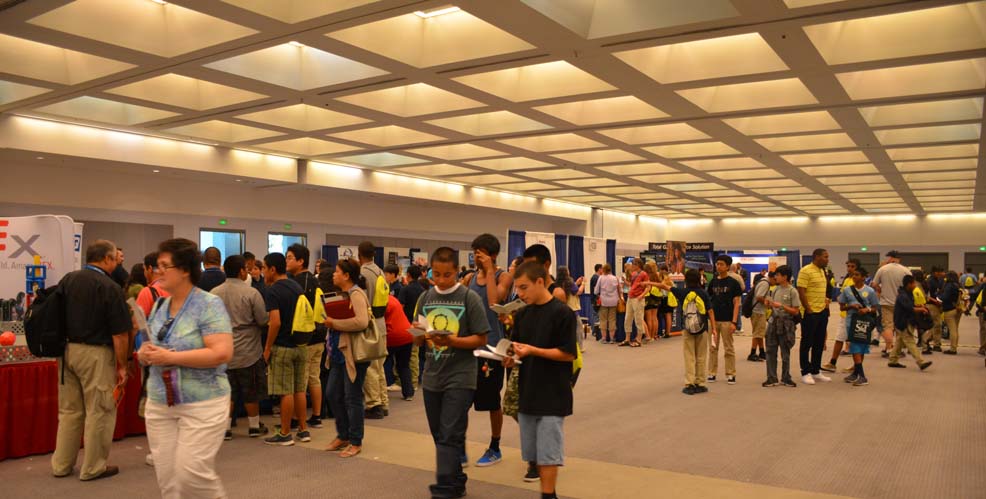 This year's Intel ISEF Expo Hall had it all–from reptiles to robotics to recruiters–and convened dozens of organizations from around the world. Thousands of visitors, including finalists, teachers, and school groups participating in the Education Outreach Program, gathered in the Expo. An array of government agencies, universities, and hands-on science activities provided our attendees with just the right mix of education, inspiration, and fun. Whether they learned about the latest US Environmental Protection Agency initiatives, got to know staff from local universities like Occidental College and Caltech, or took control of the 360 camera at the Ricoh booth, there was something for everyone in the Expo Hall. First-time exhibitors like the National Weather Service, Iridescent Learning, and Vex Robotics joined long-time SSP partners Broadcom, New Mexico Tech, and the Davidson Institute for Talent Development among others. 
Here are some photos from the Expo Hall: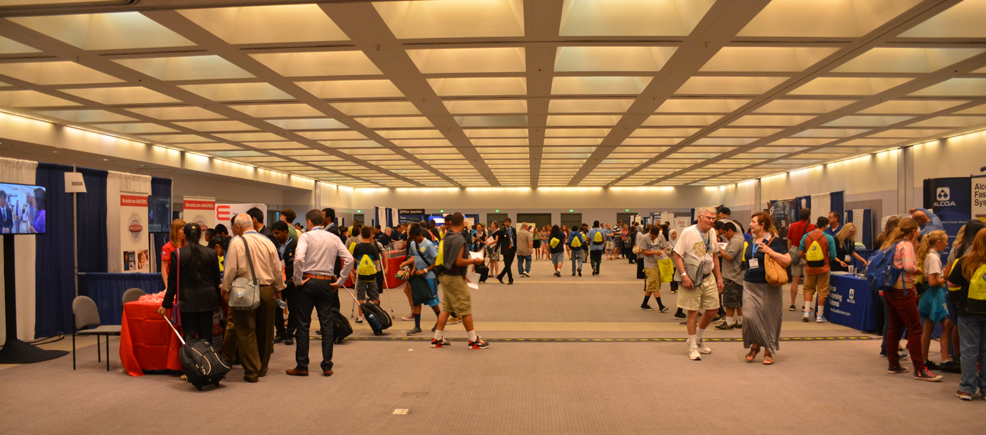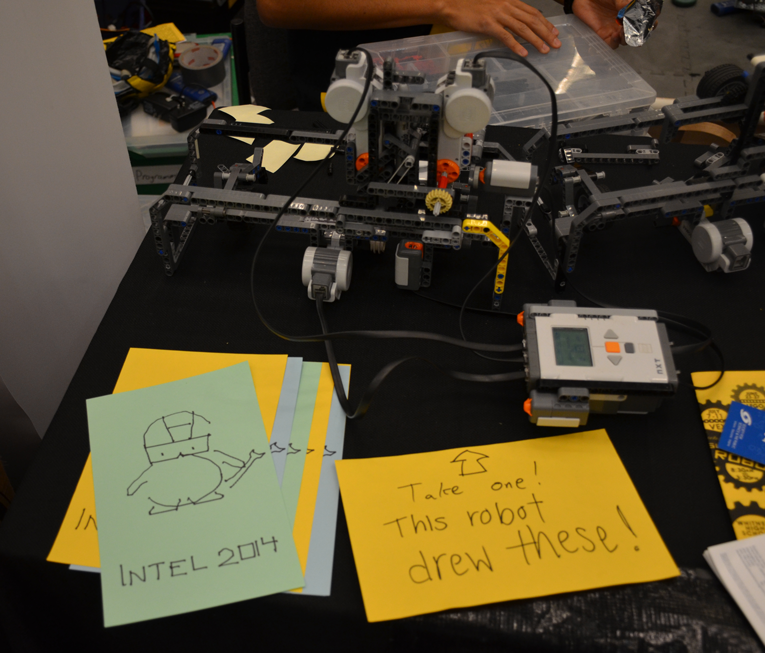 Robot illustrations.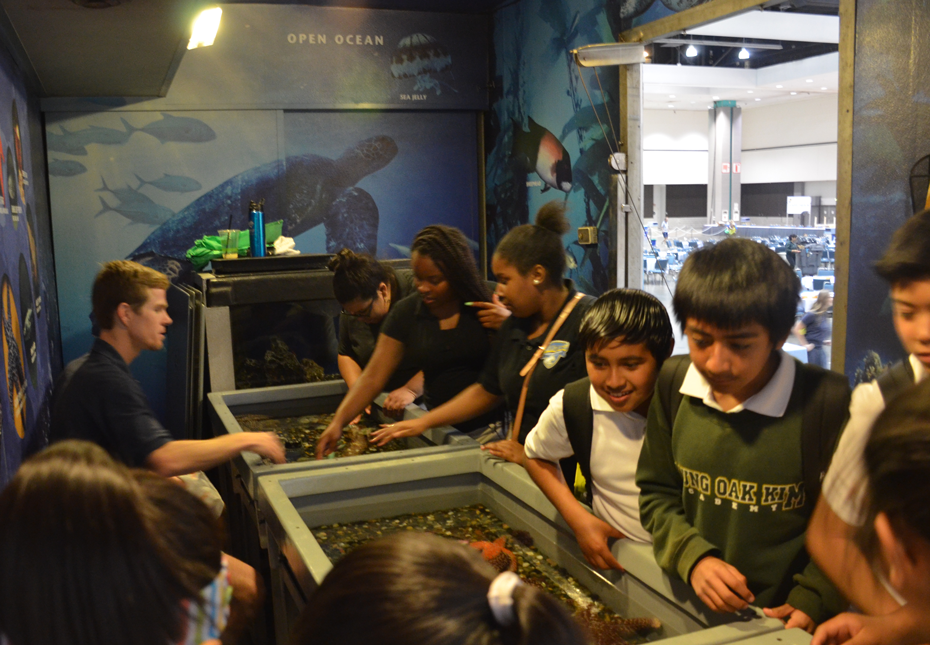 Students were invited to touch starfish and other creatures at the Aquarium of the Pacific touch tank.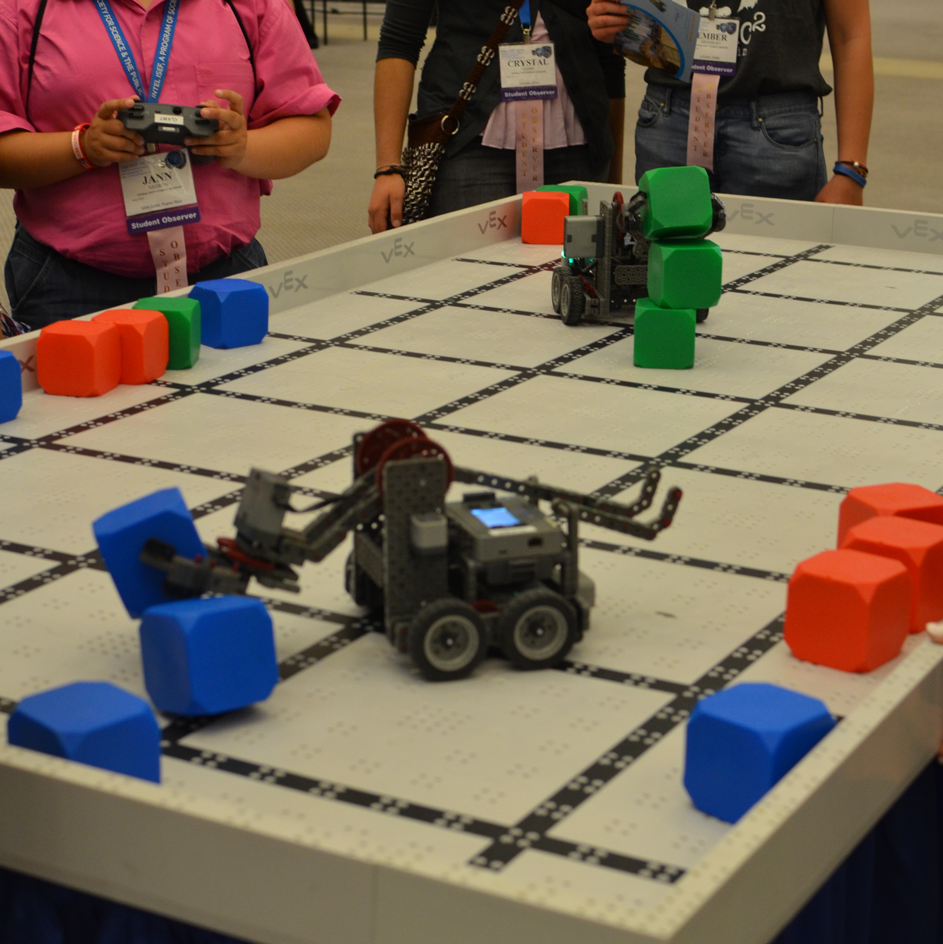 Vex remote control mover robots.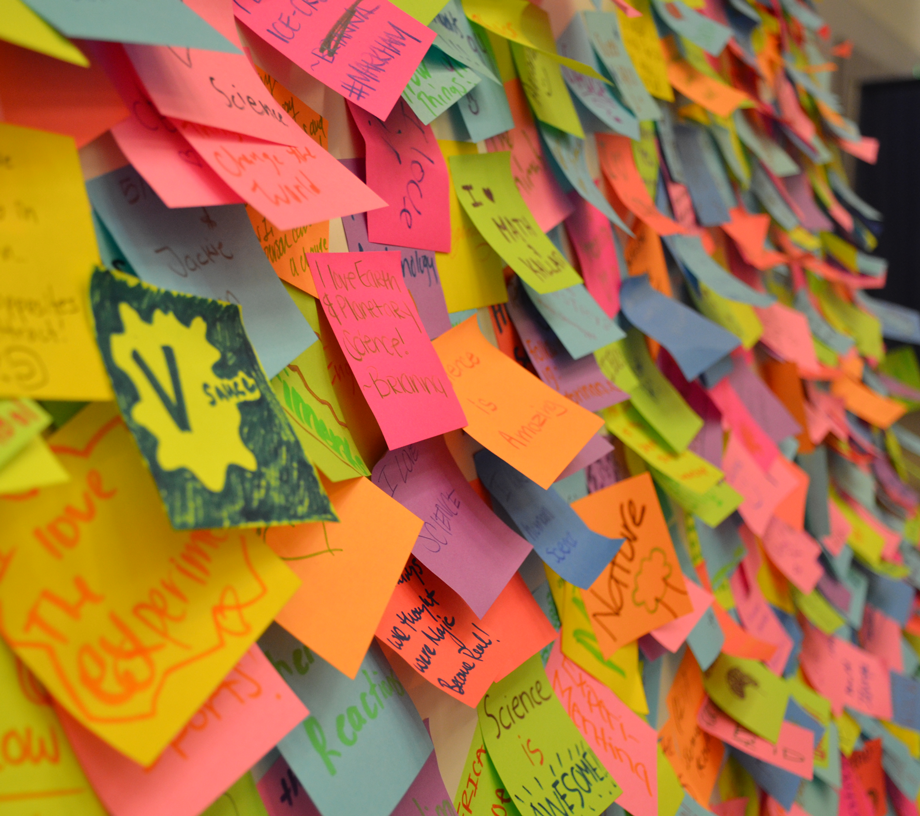 Participants wrote their favorite thing about science on our post-it wall.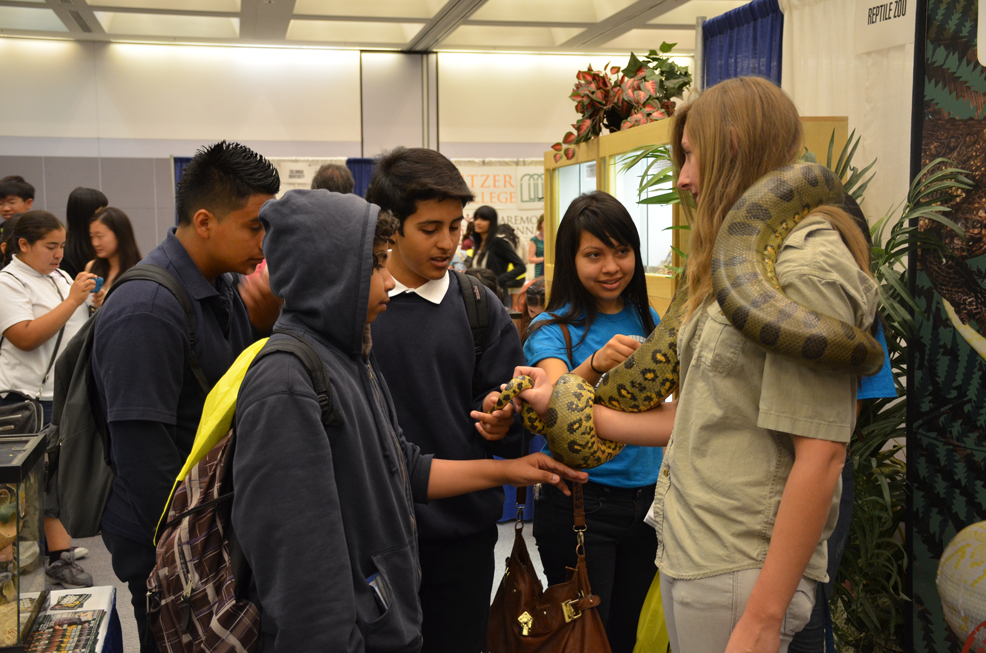 Students petting a snake at the reptile exhibit.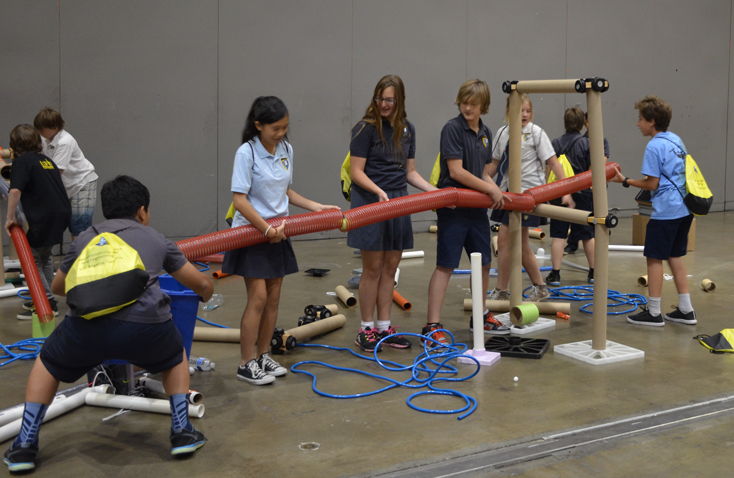 Students making contraptions with trash for teaching.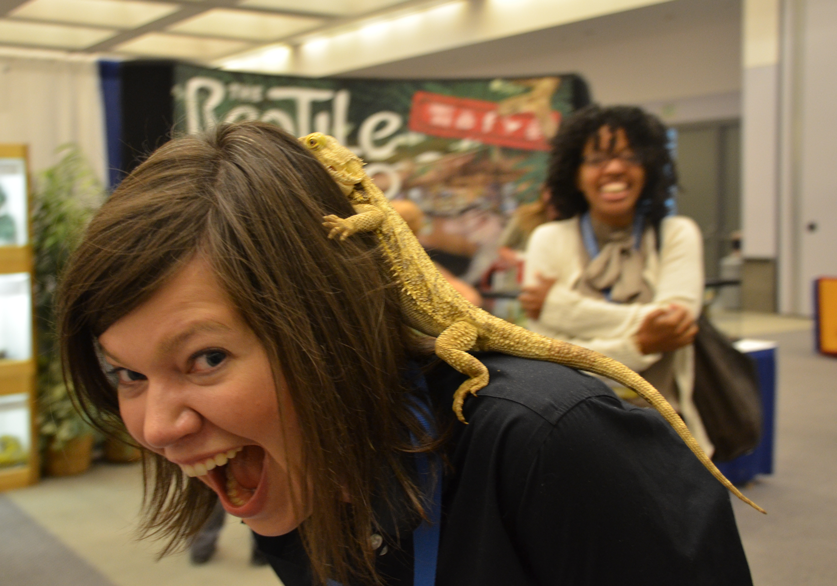 The bearded dragon made quite an impression.