Could dissolvable, disposable gloves be the future of healthcare and help the environment? One student thinks so.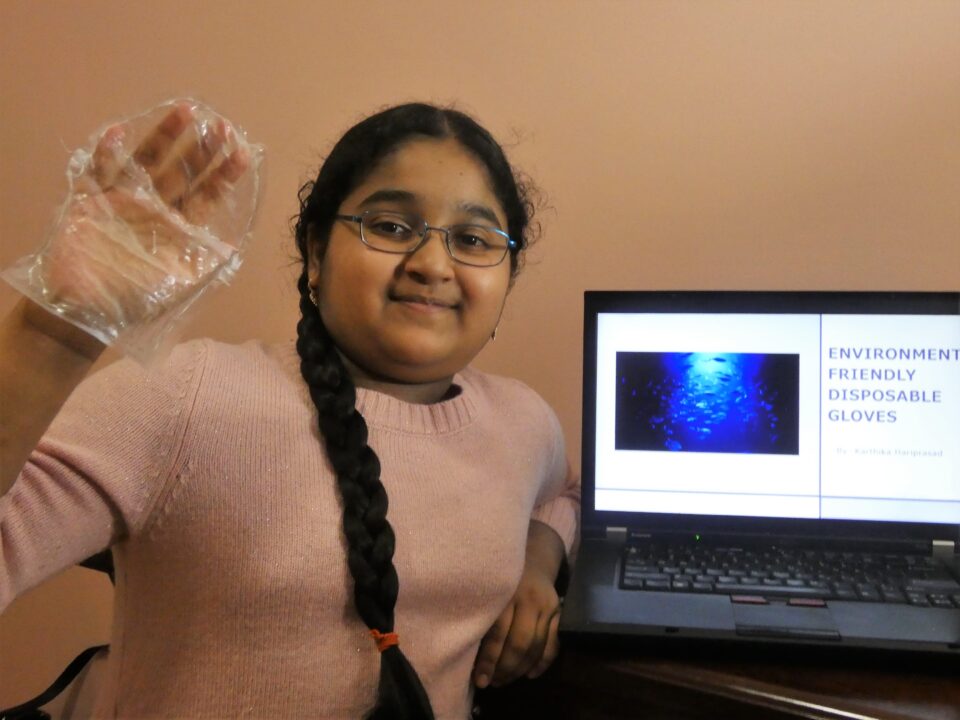 The use of disposable gloves has increased drastically since the start of the coronavirus pandemic. With more people wearing them to pump gas and grocery shop, where are these gloves ending up? A 2020 study in the journal, Environmental Science & Technology, estimates 65 billion gloves are being disposed of monthly around the world.
After noticing that more people were using disposable gloves daily, Karthika Hariprasad, from Lexington, Kentucky was concerned about how the environment could be negatively impacted.
Through her background research, Karthika found that the most common types of disposable gloves are made from nitrile, vinyl and latex. These materials take years to biodegrade, are toxic for the environment and often end up in the ocean, harming sea life. This inspired Karthika to create a low-cost and environmentally friendly disposable glove. After researching different materials, she decided to use polyvinyl alcohol (PVA) —a biodegradable, stretchy material. However, PVA is water soluble and dissolves in a few drops of water, so she was challenged with finding a water-resistant coating that allowed the PVA to keep its properties and remain environmentally friendly.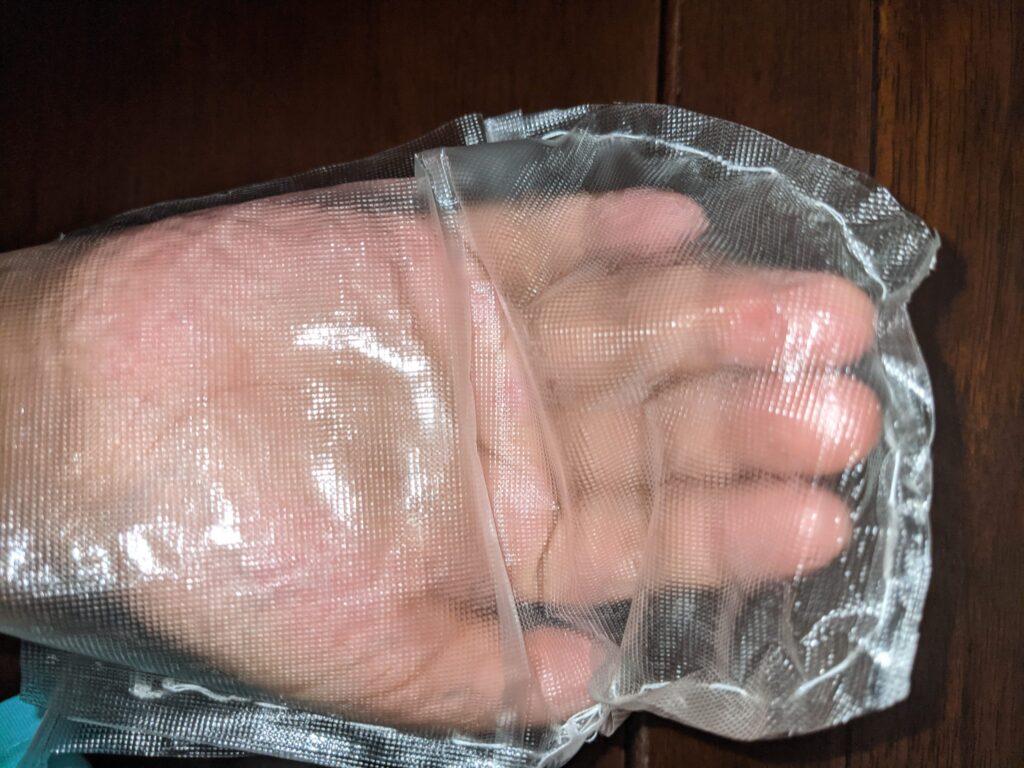 After testing the durability of seven different coatings in oil, vinegar and water, natural resin proved to be the most durable, water-resistant coating while remaining biodegradable. "The natural resin coating lasted for 35 hours, 31 minutes and 42 seconds. After the coating wears off, the (PVA) glove will almost instantly dissolve, no longer posing a threat to the environment," Karthika said. "The natural resin coated glove lasts for the perfect amount of time, we can still perform water-related tasks using these gloves, but it remains eco-friendly."
Karthika shares that the cost to make 100 natural resin coated PVA gloves came to about 17 dollars, which is comparable to the cost of 100 latex gloves and cheaper than 100 nitrile gloves. Karthika plans to mix the resin with other less expensive materials that fit the biodegradable criteria, to decrease the cost of her disposable gloves even more.
Karthika explained that while she encountered some difficulties working with the strong smells of the water-resistant coatings, she was able to work in a well-ventilated area while wearing a mask to overcome that challenge. She was also creative in designing the PVA glove, as PVA currently only exists in the form of a bag. Despite the challenges, she says seeing her invention come to life was worth it.
Next, Karthika is working to obtain a patent for her dissolvable, disposable gloves. She plans to expand her research toward finding an environmentally friendly solution to plastic bags, using the same PVA, natural resin formula. "I think this material would be perfect for plastic bags," she said. "I think it could make better plastic bags than our current ones since this material is thicker, stronger and can hold more things."
Karthika, who received the Lemelson Early Inventor Prize for her work at the Kentucky Science and Engineering Fair, considers this recognition as a big step toward achieving great things.