Determined high school seniors submit their STS 2021 applications, undeterred by a worldwide pandemic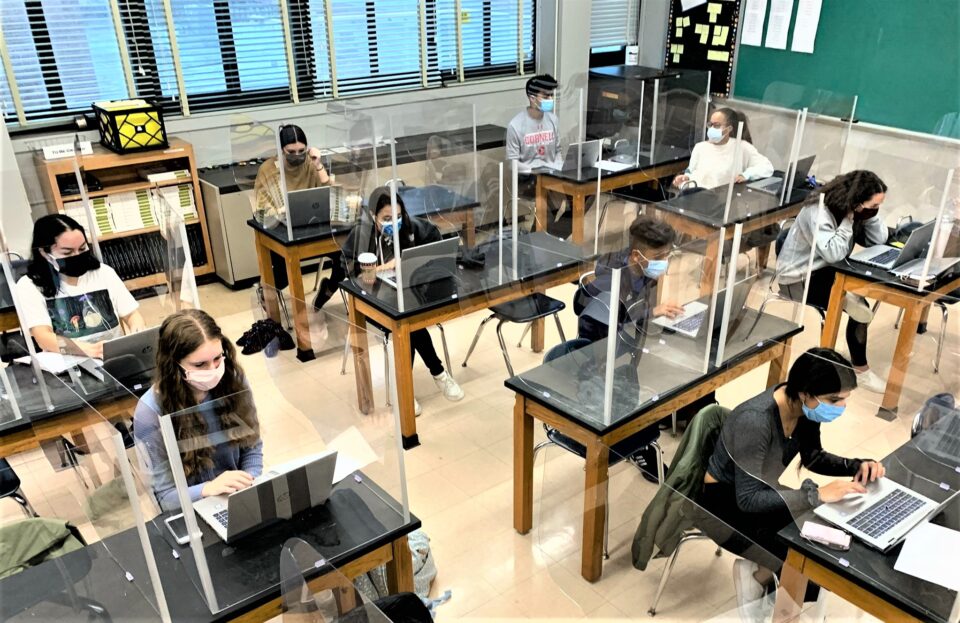 Most science fairs and competitions have traditionally been held in person, until the COVID-19 pandemic came along and threw a wrench in plans involving gatherings of more than one. It's no secret that science fair applicants along with their mentors faced substantial new challenges this year. From having to adapt to virtual schooling, lacking or having limited access to brick and mortar research labs, barriers to communication with their teachers as well as social isolation from peers, it's incredible students were able to complete their research projects and apply at all.
In order to adapt to the current environment, the Society for Science & the Public has pivoted the models for our science competitions to a virtual format, ensuring that the brightest, most inspired and driven young scientists and engineers continue to have the opportunity to meet fellow like-minded peers and have a platform to present their impactful research to the world, albeit from behind their computer screens.
This year, the Society's flagship science research competition, the Regeneron Science Talent Search, received an encouraging 1,760 applications by the November 12th deadline. While Society staff anticipated a steep decline in entrant numbers, the number of applications received turned out to be average compared to previous years. For example, last year the competition received 1,993 applications, while in 2017, there were 1,749 and in 2016 there were 1,750. The Society credits high school students and teachers for the creativity and willingness to pursue different types of research in the home environment, and that resolve has allowed these emerging scientists to participate in the long tradition of the Science Talent Search.
Certainly, we can stand to be encouraged that the next generation of young scientists have the sheer resilience to keep forging ahead with their research and plans to improve the world around them. The number of Regeneron STS entrants in the 2021 competition demonstrates that a pandemic won't stop our nation's most promising young scientists from exploring intriguing scientific questions and developing ideas to solve our world's most intractable challenges. Take a look at this year's applicants pressing their submit buttons in historical conditions below.
Stay tuned as the Society will announce the top 300 scholars in the Regeneron Science Talent Search on January 7 and the top 40 finalists on January 21.