Conversations with Maya: Wei-Hwa Huang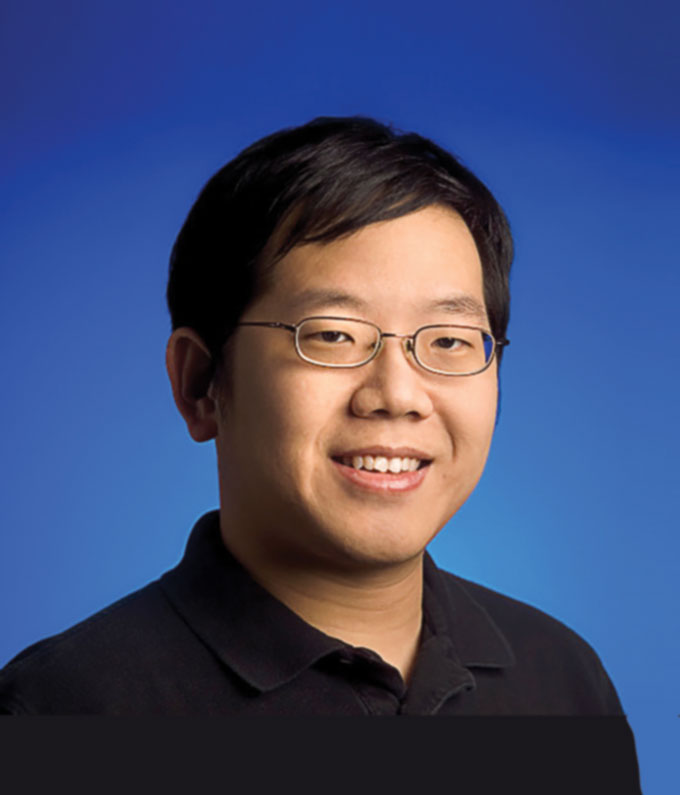 Maya Ajmera, President & CEO of Society for Science & the Public and Publisher of Science News, chatted with Wei-Hwa Huang, an alumnus of the Science Talent Search, former Google engineer and world-renowned creator of puzzles and games. We are thrilled to share an edited summary of their conversation.
You are an alum of the 1993 Science Talent Search with a project entitled "The Peg Solitaire Army." Are there any particular moments that stand out for you from that week?
We got to meet President Bill Clinton. All the finalists had the opportunity to get in line, shake his hand and have a small photo op. If I remember correctly, I did not actually shake his hand, because I was trying to stand out. But not in the way you think. I had just read in a magazine that Bill Clinton was a big fan of crossword puzzles, and I had just written my first crossword puzzle. It wasn't a very good crossword puzzle in retrospect, but it was a perfectly fine one. So I said, "Mr. President, I heard you really liked crossword puzzles. I wrote one, and I'd like to see if you would enjoy this." And during the photo op, he's talking with me with a big smile, holding my crossword puzzle. About two months later, I got a letter from the White House with a completed crossword puzzle that was signed by him.
When did you figure out that you were going to have a career as a professional puzzler? How did that happen?
It wasn't really a "figure it out" thing, as much as a "this was something I was always interested in and wanted to create puzzles." So, it started out as a hobby. When I eventually left my actual job as a software engineer at Google, and decided not to work full-time, I turned to making puzzles and games. I'm fortunate that I did very well at Google and could take that route.
Your team, Left Out, won the 2019 MIT Mystery Hunt, a contest you have participated in since 2006. What was the 54-hour-long event like?
The Mystery Hunt is probably the largest puzzle hunt, or at least, it's one of the most prestigious and hardest ones. It started at MIT in the 1980s and continues to grow larger each year. Originally, it was just for MIT students, but as those students graduated and moved on, they continued to play in the event.
So as winners of the hunt, your team came up with the 2020 theme Penny Park. Can you explain this theme?
Every year, the winning team gets the honor — or the onus — of designing next year's hunt. The hunt, which took place in early 2020, has now evolved to the point where it is beyond just puzzles. The hunt includes non-puzzle challenges, often a scavenger hunt. It's much better if you have a framing story for the event. So our team, Left Out, developed a theme about a dilapidated theme park, with teams vying to fix the theme park.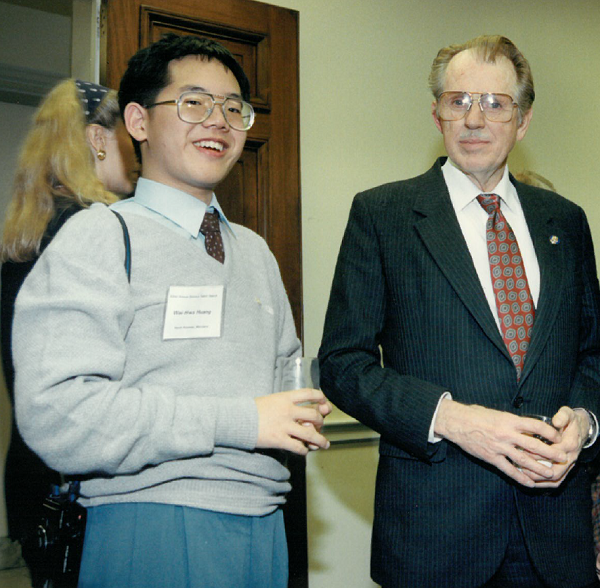 As a puzzler, you're exposed to lots of different cultures. Can you share one of the favorite places you've visited?
I was on the American World Puzzle team for several years and on the American Sudoku team for several years, which exposed me to a lot of different cultures. The World Sudoku Championship and the World Puzzle Championship are held in a different country every year. I've been to probably about 20 or 30 different countries throughout.
I recall one time when we were in the Croatian city of Dubrovnik, staying in a beautiful hotel with a view of the Adriatic. You could look out your big hotel room window and the Adriatic waves would just be lapping on.
One day, we saw thunderstorms in the far distance and it was just beautiful.
You've worked with Will Shortz, the well-known New York Times crossword puzzle editor. I'd love to hear more about the experience.
I would say that certainly, being able to write a puzzle for the New York Times is considered one of the most prestigious things in the puzzle world.
How many times have you had a crossword puzzle published in the New York Times?
This is a strange question to answer. The part that actually has the prestige is the crossword puzzle. I've only written one crossword puzzle for Will, and he accepted it. So the minus is that I've only done it once; the plus is I have a 100 percent acceptance rate.
My puzzle expertise tends more to be in logic and numbers and less so in crosswords. A few years ago, the New York Times Magazine redesigned the puzzle section and wanted to include a full page with lots of other small puzzles. Will wanted a number logic puzzle, and the page was designed so that every issue of the magazine has a number logic puzzle in the upper right corner of that page. I wrote that puzzle for about two years, starting with the launch of the redesigned page until my children were born.
What other puzzles are you working on currently?
I work with a company called ThinkFun that makes a lot of little mechanical puzzle toys. Their most famous one is a game called Rush Hour, which involves pushing cars back and forth along a grid. I've been working with them for nearly 10 years, developing some challenges for certain products, such as Laser Maze and Gravity Maze.
What books are you reading right now? And what books did you read when you were young?
When I was young, I read a lot of science fiction. I was a really big fan of Isaac Asimov. And certainly, I've always amassed a growing collection of puzzle books. It's not reading in the same sense as a novel. But honestly, these days, almost all of my reading is done online, and I often end up reading news. There are certain political blogs I like following, such as electoral-vote.com.
And in terms of being a political junkie, I read vox.com. I also read fivethirtyeight.com, which does a lot of statistical analysis and works to be objective. They very rarely give opinions, instead stating, "Here's what the numbers actually say." I really respect that aspect of their reporting.
But in terms of physical books, I have a lot of comic books and graphic novels.
What advice do you have for young people just starting college or their professional careers?
A good decision doesn't always lead to a good outcome. To give a little bit more exposition to that, it's that because of the vagaries of luck or opportunity or situation, sometimes you can make the choice that is the best option, in terms of the information you have, but the outcome doesn't always turn out the way you think it should.
At that point, you should still keep that faith that you actually made the correct decision, even though the results didn't turn out the way you were hoping they would be.
My last question to you is that there are so many challenges in the world today. What keeps you up at night?
It's strange for a puzzle person to say this, and most people don't expect it, but I am not a good problem-solver. There is a large distinction between a puzzle and a problem, a distinction that has become more and more clear to me over the years. A puzzle is a fun diversion, where somebody knows what the correct answer is and they set up a trail or path for you to find that solution.
Whereas a problem is something where nobody knows for sure what the right solution is. We can do our best to get there and maybe in some fields, like mathematics or physics, the solution actually exists and when you get it, you'd know that you are right. But there are also problems like economic inequality or pandemics, where we will have solutions that are better and better at solving a problem, but we won't necessarily know when we have the perfect solution.
As a person who wants to help the world to solve problems, but only does puzzles, all I can do is use some of my resources to support and help the people out there who are solving problems. Supporting and enabling people who solve the world's problems can be just as important as solving the problems yourself.
It's why helping the disadvantaged, the needy and the unfortunate is important, but shouldn't come from a position of what people "deserve"; it's because you don't know if the next person you help will end up being an important future problem-solver, to curing the pandemic or fixing global warming. I really fear that too many people focus on compensating for the wrongs of the past, when instead they should be looking at the wrongs of the past as a cautionary tale to avoid doing bad things in the future.