Conversations with Maya: Hayley Bay Barna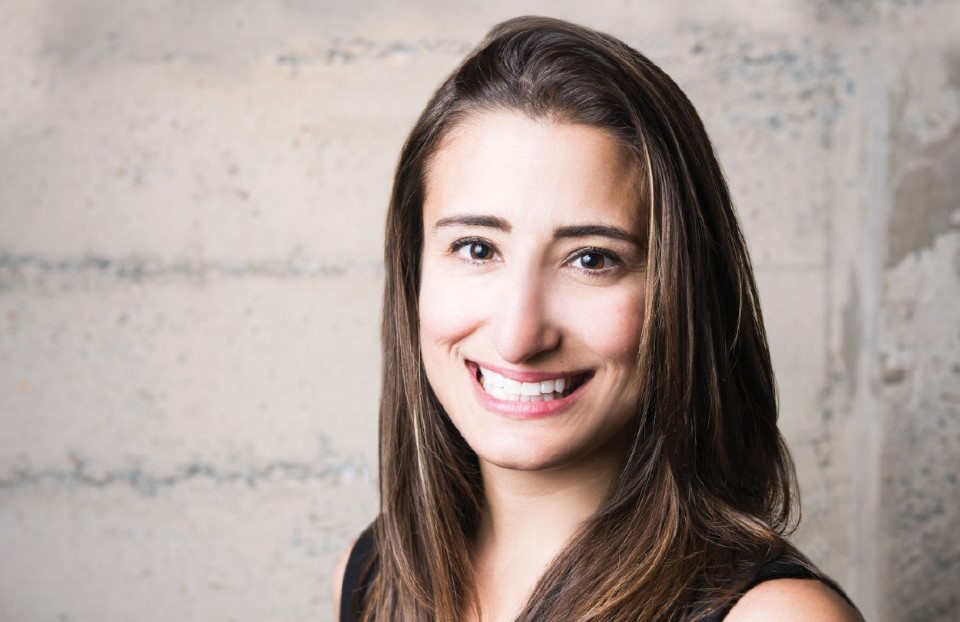 Maya Ajmera, President & CEO of the Society for Science and Publisher of Science News, chatted with Hayley Bay Barna, Partner at First Round Capital, a seed-stage venture capital firm. Before joining First Round, she cofounded and grew Birchbox, a company that helped redefine online shopping for beauty and grooming products through personalized monthly subscriptions. Barna was a finalist in the 2001 Science Talent Search (STS), a competition owned and produced by the Society for Science. She serves on the Society's Board of Trustees.
You are an alumnus of the 2001 STS. How did the competition influence you?
I was lucky. I went to a great public high school that offered a science research class that I chose to take, starting with my sophomore year. The work that I did from sophomore year through senior year — when I became an STS finalist — had a big influence on me. Looking back on my career, there's a lot that I learned in terms of going beyond the "conveyer belt" of an average high school student to chart my own path, like finding a mentor, contacting different labs, getting comfortable with uncertainty and balancing priorities. Learning those skills as a high school student was tough, but they are real life skills that continue to apply to my life today.
I could have easily just been someone who focused on getting A's in my classes and doing extracurriculars, but instead I reached out to scientists whose journal articles I liked, and I found my way into being an employee at IBM's research center in Yorktown, N.Y. I was wearing a clean suit and conducting research as a 16-year-old, fitting my job between school and soccer practice. It was difficult for me to do something that maybe was considered uncool at the time, but I learned a lot.
Being named a finalist was transformational. In the other finalists, I found kids who were proud of being smart and were excited to work hard, which wasn't necessarily the value system at my school. I also think many colleges accepted me thanks to the recognition I received at STS.
You cofounded Birchbox with Katia Beauchamp while you were students at Harvard Business School in 2010 at the height of the Great Recession and before subscription services became part of the mainstream. What motivated you to launch the company?
First and foremost, it was our own experience as consumers. There were things that we loved about shopping online: the convenience, the efficiency and the access. But there was a lot that we thought was missing: the context, the fun and the delight that you get from an in-person or store experience. Online shopping felt cold. So that's really where it started. Katia and I were very different when it came to the beauty category. She's someone who loved beauty products. I was more of a tomboy who was intimidated by the category. But both of us felt that if there was a service like Birchbox that was able to deliver a personalized set of beauty samples that fit our beauty needs and our preferences, it would be an efficient way to discover new products as well as have a fun and delightful experience.
I recall you saying that Birchbox was a technology company with beauty being an element. Can you explain that?
The innovation of Birchbox at its core wasn't how we helped consumers find the right products. In fact, it wasn't about the products. It was about technology and data. We had to ask ourselves: What data do you collect from consumers? How do you tag the attributes of different products? How do you do that at scale?
I mean, we were sending a million boxes a month. How do you sort the right products into the right boxes and get them to the right people, such that they can discover a new product that they love and end up purchasing, thus creating a good return on investment for our brand partners and delivering great value to the customers?
You were a pioneer in the subscription services movement. What wisdom would you share with your younger self as you were starting out?
First and foremost, I would try to get myself to understand that this is a marathon, not a sprint. Birchbox was like lightning in a bottle from the beginning. It was a very fast ramp. I was consistently staying up late to answer e-mails, not taking vacations, pretending to be in a conversation with friends, but really checking stats under the table on my phone. Over time, I learned that effective CEOs get the right amount of sleep, but I wish that I had learned that a little bit earlier.
I also learned that vulnerability as a leader is very powerful. Not knowing the answers and asking the team to work together with you to come up with the answer is the most effective way to operate. I would also explain that for start-ups, making mistakes is part of the process. You just have to get more things right than you get wrong. You're not taking enough swings if you're trying to do everything perfectly along the way.
In 2015, you stepped down from your role as CEO of Birchbox and became the first female partner in the history of First Round Capital. Was it difficult to make that transition?
It was a tough transition. I think when you're a founder, it becomes your identity — or at least for me it did. It was difficult to extricate myself from that. But it was the right time.
After five years, it was clear to me that the future of the business was less about business model innovation and big changes, which is the kind of thing that I loved, and more about optimization. The organization structure also needed to change, and it would be better for that to happen if I stepped aside.
Once I made that choice, I was really drawn to being able to take what I learned from my journey and pay it forward. I wanted to help the next wave of founders, especially underrepresented founders. I did that first through angel investing, providing small amounts to founders who I believed in and whose ideas I was inspired by.
Does your experience as a founder inform your role as an investor?
I was an atypical founder at the time that I was funded back in 2010. When we raised our seed rounds, there were very few women being funded, especially women without a classic technical background. I was able to achieve success as a founder despite that. Now, as an investor, I really look for and believe in outsiders, whether it's people who don't fit the mold or people who want to change an industry.
What do you look for in a pitch? Do you primarily evaluate product ideas and business models, or are you investing in the person?
If you forced me to choose one, it would be the person every single time. We invest really early, and it's often just a person and a pitch deck. So, we must bet on the people and the team. A lot of what I do is reading the tea leaves.
You have been an outspoken advocate for promoting diversity and equity across entrepreneurship and venture capital. What are some of the key challenges facing underrepresented groups in venture capital today?
The numbers are dismal. Only 2 percent of venture capital funding goes to female-founded teams. Numbers are much lower for Black and Latinx founders. Why? I don't think there's any good justifiable reason, but a lot of it is because of pattern matching, which investors tend to do. Venture capitalists evaluate start-ups and entrepreneurs based on what has worked before.
It's going to take a lot of sustained effort to get to a place where the group receiving funding is representative of the population, though there has been some progress. One important lever involves diversifying the investor base. If the investor base is more representative of the population, then hopefully money will be distributed in the same way. The funds also should be accountable and sharing what their portfolio looks like, in terms of what percent of their money goes to underrepresented founders. I think all founders are starting to care more about that.
There are many challenges facing the world today. What's keeping you up at night?
As a parent, making the right choices for my children is keeping me up at night. On a professional capacity, it's maximizing the impact that I'm making in my field. But on a more macro and long-term basis, I'm worried about the climate crisis. I feel a lot of urgency to figure out how to take what I'm doing professionally and figure out what investments we could be making that can help accelerate solutions there, whether it's technology, marketplace or consumer solutions.