Celebrating shared passions at Akamai Reception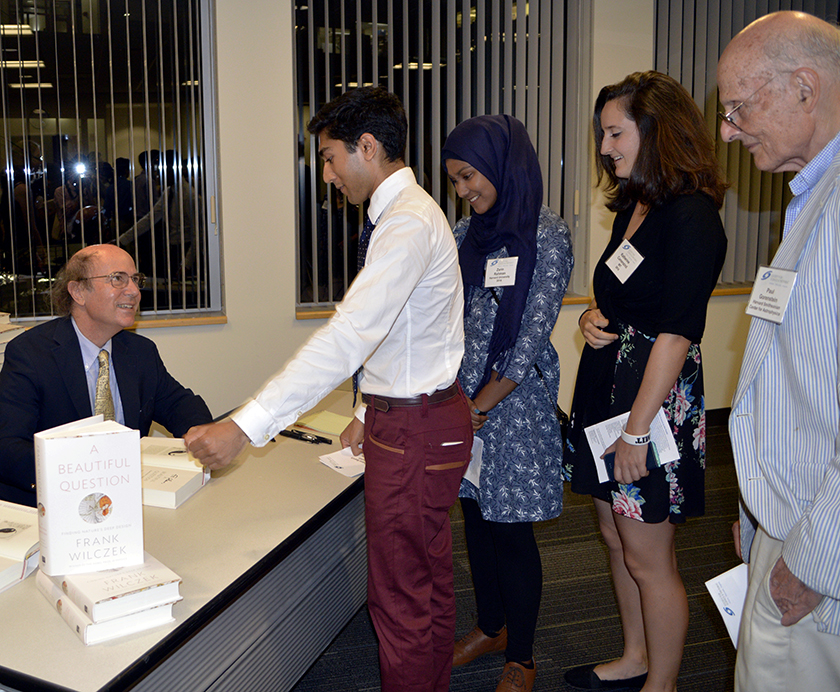 On the evening of September 9, more than 100 alumni of the Science Talent Search (STS) gathered at Akamai Technologies in Boston for a reception celebrating STS and its past competitors. Guests passed the Network Operations Command Center, or "NOCC" for short, to arrive at the reception. This room, paneled in screens and glass, "has the industry's best view of the real-time condition of the Internet" and "is staffed 24 hours a day, 7 days a week." Akamai Technologies, co-founded by Tom Leighton (STS 1974 and a member of the Society's Board of Trustees), was the perfect place to celebrate the ingenuity and dedication of our STS alumni.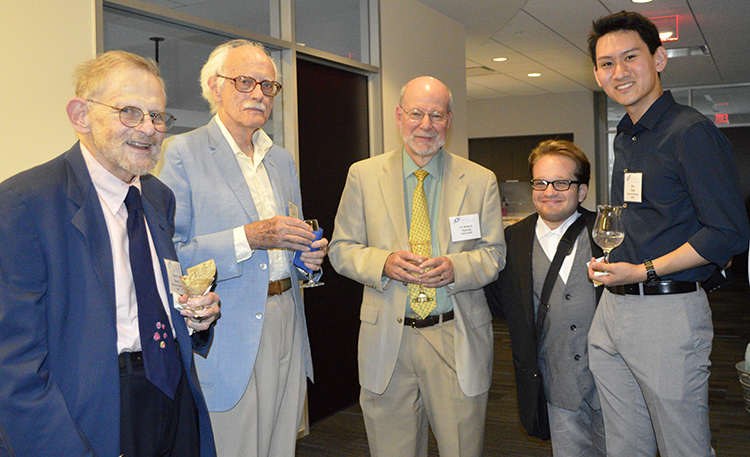 Many alumni hailed old friends, some of whom they hadn't seen in years or even decades. They reconnected over their shared experience in the STS and their mutual passion for science and innovation. One topic on everyone's lips was the STS sponsorship search, which had first been announced by the New York Times earlier that morning.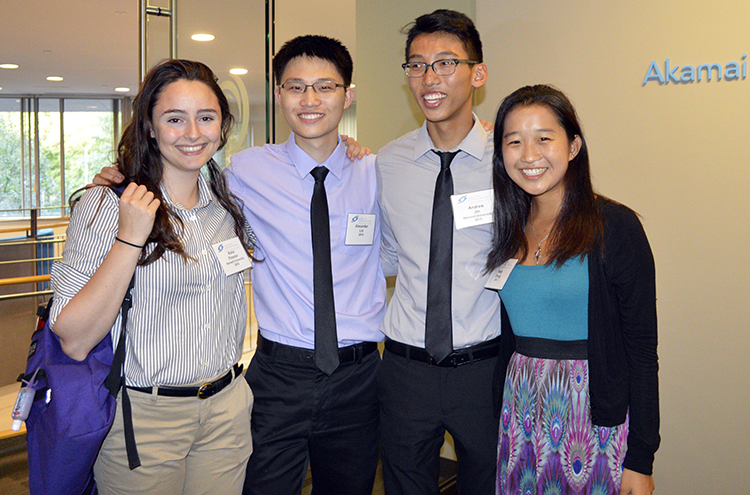 At a few minutes to seven, our guests were ushered into the next room for a panel featuring five distinguished speakers: Tom Leighton (STS 1974), our host, co-founder, and CEO of Akamai Technologies; Erika Ebbel Angle (STS 1999), CEO of Counterpoint Health Solutions and founder of Science from Scientists; Karen Gleason (STS 1978), Associate Provost and Alexander and I. Michael Kasser Professor of Chemical Engineering at MIT; Eric Lander (STS 1974), Professor of Biology at MIT and Founding Director of the Broad Institute; and Frank Wilczek (STS 1967), Herman Feshbach Professor of Physics at MIT and a 2004 Nobel Laureate. Maya Ajmera, President and CEO of Society for Science & the Public and Publisher of Science News, moderated.
Maya's first question to the panelists was, "What did STS mean for you?" While the answers were varied, all of them focused on similar principles of confidence and perseverance. The ability to see a project through from its beginning to end. And learning the joy of discovery and creation.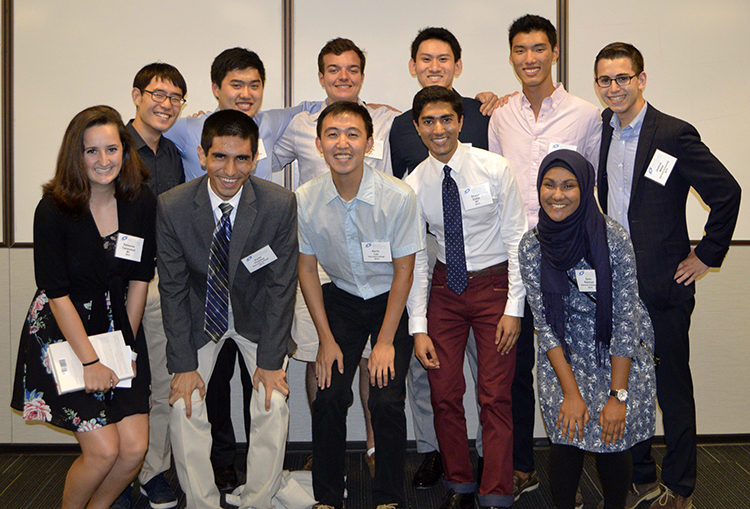 Then she asked about their passion not just for STEM, but for the other things in life as well. Each panelist was passionate about different things — Eric Lander loves teaching, Erika Angle enjoys music, and Karen Gleason loves to SCUBA dive. But similar themes also emerged; the panelists are passionate about family and helping others. Each panelist also discussed the importance of being well-rounded. Erika Angle described life like a card game: you're born with a certain hand, and over the course of your life, your task is to upgrade your cards. She cautioned that in order to succeed, you need to work on all the cards in your hand, not just the one labelled "science." Frank Wilczek mentioned his regret that, in what he called his "excesses of youth," he focused on learning science at the expense of things like art, music, and literature.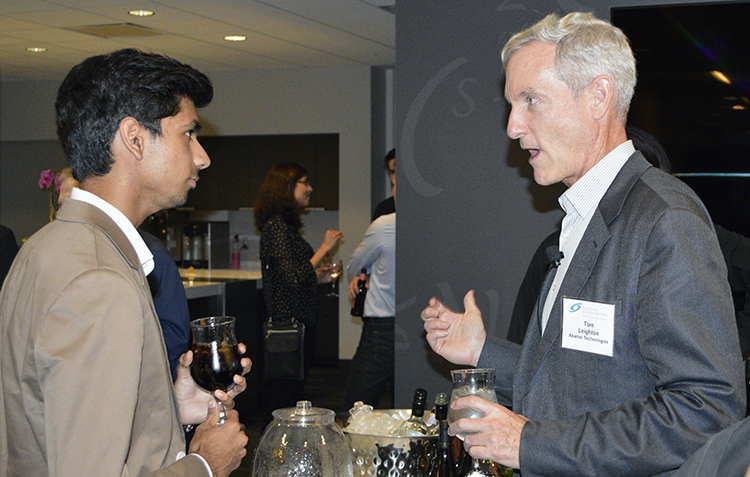 Our audience members had questions, too. Many guests were current students at MIT or Harvard, so our panelists fielded a number of questions about careers and learning opportunities. Robert Silverman (STS 1973) wanted to know what STS alumni could do to raise awareness about current topics in science, like climate change.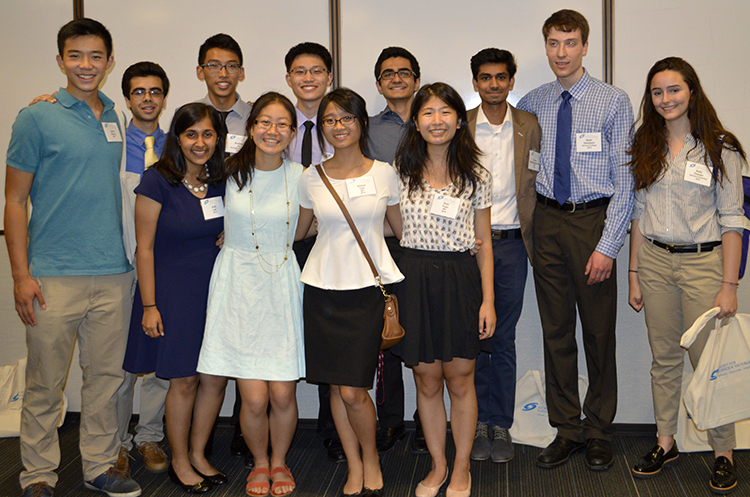 The evening ended with Frank Wilczek signing several copies of his new book, A Beautiful Question, which explores the idea that the universe embodies beautiful ideas. How fitting that an evening of forging connections and sharing joy and laughter would end in a celebration of the beauty and harmony of the universe.