At Intel ISEF 2019, 48 organizations know that young scientists are the future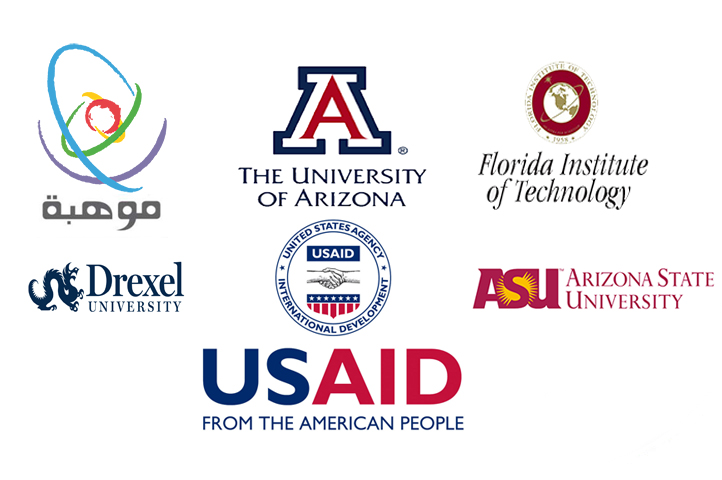 This weekend, students from 80 countries, regions and territories are arriving in Phoenix, Arizona, to showcase their science at the Intel International Science and Engineering Fair. For some students, this may be the first time they've ever been on a plane, but they are on a mission to make an impact on the world through STEM.
 In addition to the prizes provided by Intel, there are also many contributions by other companies, universities and associations excited to promote student science and innovation. These institutions are known as Special Award Organizations (SAOs).
Collectively, the SAOs provide more than $5 million annually in awards, scientific trips, internships and scholarships. This year, there are 47 SAOs and six Lead SAOs—a distinction given to those organizations who give a minimum of $20,000.
This year, a few of our SAOs are local to the area of the competition and they are committed to the goal of promoting STEM literacy among the next generation of scientists. This is what the University of Arizona had to say about their participation in Intel ISEF, "We highly value academically prepared students and work hard to recruit these top students to the University of Arizona, in all fields, but particularly in STEM. We value their dedication and reward them with terrific merit scholarships!"
Another one of our Lead SAOs is the United States Agency for International Development (USAID), an independent federal agency responsible for providing assistance to countries in the midst of war or natural disaster. The agency believes that, through their foreign aid initiatives, they will promote self-sufficiency and ultimately end the need for their own existence. We had a chance to speak with USAID about their relationship with the competition.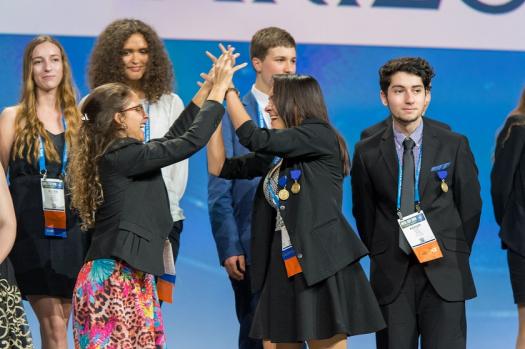 Can you tell us about USAID's mission and work?
Groundbreaking ideas come from anyone or anywhere an entrepreneur, a university research institute, a corporation, a grassroots community organization or a high school student. The United States Agency for International Development's (USAID) annual participation in Intel ISEF is a recognition that young scientists have the potential to significantly impact the lives of people around the world.
USAID leads the U.S. government's international development and humanitarian efforts to save lives, reduce poverty, strengthen democratic governance and help advance developing countries on their journey to self-reliance. Operating mainly in low- and middle-income countries, USAID focuses on a range of difficult social and economic issues related to poverty, empowering women and girls, healthcare, the environment and governance and human rights. USAID is interested in new ideas, new solutions and new ways of doing development that can help us tackle the world's most pressing challenges.
Why did you decide to get involved with the Intel ISEF?
Through our participation in Intel ISEF, USAID believes that we can tap into promising research and innovations from today's brightest students that can catapult our efforts. USAID's work advances U.S. national security and economic prosperity, demonstrates American generosity and promotes a path to recipient self-reliance and resilience. A significant portion of what we do involves taking smart risks to test new ideas and partnering with people across the globe to come up with creative solutions.
How many years have you been involved with Intel ISEF?
This will be USAID's sixth year as a Special Awards Organization. Since 2014, USAID has awarded $180,000 in prizes to more than 60 students from 16 countries, including countries where USAID works. USAID attends as a Special Award Organization to recognize students with innovative projects that could advance USAID's work. USAID looks forward to recognizing exceptional student science again this year by awarding our Science for Development Awards in the following four categories: Global Health; Energy and Water for All; Digital for Development; and Humanitarian Assistance.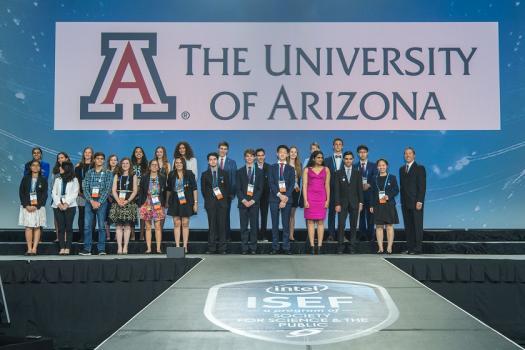 Is there anything else you would like to say about Intel ISEF or the importance of STEM education in general?
USAID is proud to support innovators, scientists and researchers, both in the United States and across the globe. Together, we're working to solve some of the world's most pressing challenges such as such as child stunting, preventing the next global health epidemic and providing energy access to people in Africa.
Investment in research and science assists us and our partners in understanding complex challenges, producing innovative solutions, and bringing solutions to scale. STEM education has the potential to change the way in which we approach international development and we commend Intel ISEF and the Society for Science & the Public for being a leading force in supporting researchers and innovators who can make a difference in this world. We encourage all scientists to consider how your work can help solve the world's most pressing challenges.